The best school for foreign students in the UK, Building Design Tips, Online Advice
Bryanston School Tuition
14 Apr 2021
Find best school for foreign students in the UK – Bryanston School. Tuition at Bryanston School allows international students to get quality education abroad.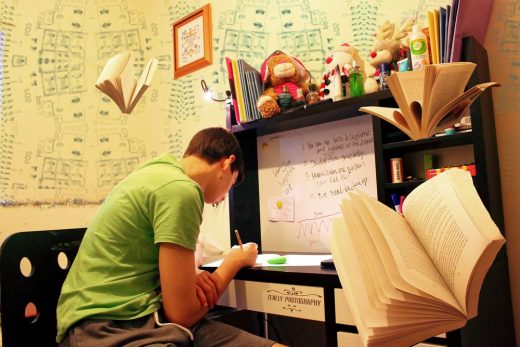 Bryanston School is an independent private school for girls and boys aged 13-18. The school offers boarding and day-time education. In total, about 681 students study here. The school is located in the village of Bryanston near the city of Blandford Forum, about 2.5 hours from London, and occupies 400 acres of beautiful land in Dorset.
Bryanston School was founded in 1928 by a young, creative Australian teacher J.G. Jeffreys, who used his confidence and enthusiasm to get support and funding for the school during a difficult economic time. Today the school is setting an example for much older independent schools that aim for scientific and extracurricular excellence. Bryanston School is non-traditional, forward-looking and open to new ideas. The school prides itself on the quality of education, the methods used to encourage and achieve its goals. The high level of the school is determined by the achievements of its graduates. They develop themselves and follow paths that interest and motivate them, know how to succeed, and have enough practical skills to fulfill their potential.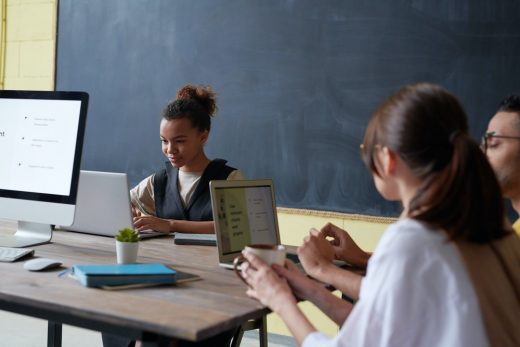 The Bryanston School offers a wide variety of programs, and many students perform well in sports. Some compete regionally, nationally and internationally. Sport plays an important role at Bryanston School and success. Students usually practice several sports, at least three times a week. In addition to physical development, team sports develop confidence, the ability to work in a team, and leadership qualities.
The goal of Bryanston School is to prepare well-rounded 18-year-old graduates who are ready to go out into the adult world to lead a happy and fulfilling life and contribute to the development of society.
Bryanston School is regularly reviewed by the Independent Schools Inspectorate (ISI), the last review was carried out in 2019. Based on the results of the inspection, the school meets all the standards that are put forward for schools in terms of the organization of the educational process, school management, the quality of teaching and ensuring an appropriate level of education, health, and academic preparation.
Additional clubs for students at Bryanston School
The Bryanston School has a huge variety of clubs of interest. Here's an example of some of them that are hold on a regular basis:
athletics
badminton
basketball
horse riding
vocal
rowing
diving
drama club
painting
cricket
lacrosse
music
netball
sailing
swimming
rugby
rhetoric
rock climbing
squash
archery
dancing
theatrical art
tennis
fencing
the photo
football
hockey
chess and much more.
Bryanston School equipment
Bryanston School is equipped in accordance with high modern standards and has a developed infrastructure:
athletic track
drama theatre
horse riding stables
squash courts
sport halls
tennis courts
gym
heated indoor pool
photo club and much more.
Accommodation at Bryanston School
There are 12 separate houses for boys and girls on the school grounds, divided by the age of the children. Each hostel accommodates 55 people. Younger students live in rooms for 3-4 people, students of 10-11 years of study live in rooms for 1-2 people, and students of the last year of study – in rooms per one person.
Study programs at Bryanston School
GCSE
English language
English Literature
Biology
Geography
Greek Language
Informatics and Communication Technology (ICT)
History
Art
Spanish Language
Latin
Mathematics
Music
German Language
Religious Studies
Theatrical skill (Drama)
Design & Technology
Physics
Physical Education
French Language
Chemistry
Economics
A Level
English Literature
English language
Business Studies
Biology
Further Mathematics
Geography
Greek Language
Informatics and Communication Technology (ICT)
Art
Spanish Language
History
Art History
Classical Civilization
Latin
Mathematics
Music
German Language
Government and Politics
Japanese Language
Religious Studies
Theater Studies
Design & Technology
Physics
Physical Education
French Language
Chemistry
Economics
IB
English language
Biology
Spanish Language
History
Film
Latin
Mathematics
Music
German Language
Psychology
Philosophy
Physics
French Language
Chemistry
Economics
Admission process
To apply to the school, you must submit the following documents:
School report card for the last 2 years
Detailed description from the class teacher
Child's letter "Why I want to study at your school"
Copies of diplomas, awards, certificates
And also go through:
Interview
Entrance Testing in English
Entrance exam in mathematics or other subjects
Comments on this Best School For Foreign Students In The Uk article are welcome.
Building Articles
Education Architecture
Comments / photos for the Best School For Foreign Students In The Uk page welcome