Trusted bedroom makeover tips Advice, Online home style guide, Building decor help
Best makeover tips for your bedroom
30 Sep 2019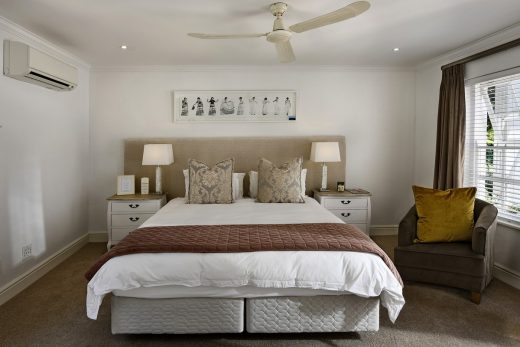 Your bedroom should be your retreat haven. It is your hideaway that can comfort you when you feel stressed. A comfortable bedroom can help you sleep faster in any of your favorite sleeping positions and make you feel peaceful. It is essential to keep away from electronic devices in a bedroom to avoid interruption in your sleeping patterns.
Your bedroom should be your sweet escape if you're searching for a room to relax after a lengthy day. Also, it can be your creative nook for a bit of journaling and self-care. If you've been trying to find ways to redesign your room and get a new full size bed, but you're not ready for a major renovation, don't look any further.
Best bedroom makeover advice
From classy yet practical tips to DIY concepts, here are the best ways to spruce up your bedroom at any time.
Keep Colors Light and Bright
For a tiny bedroom, the white color is a smart and practical option. It does not make the room look too busy or boxed in. The use of white or lighter colors fights the lack of walls or windows to make the room brighter. You can also pair your bedding with a neutral or white duvet.
Are you worried about being too loud? Texture your whites with distinct patterns and white-on-white patterns for dramatic effect to prevent your tiny house from feeling cold or bland. Merely adding a patterned throw and gold bedside lamps in the bedroom above turn space into from cold to stylish.
Skip the Bulky Bed Frame
In a small bedroom, a couple of inches of additional space can be essential. Put away your footboard style bed frame and substitute it with a simple, contemporary headboard to finalize your bed look. You can also opt for a zero gravity bed that will adjust to your favorite sleeping position.
Moreover, you can choose a Hollywood-style frame that supports the lower part of your bed and spreads no more than the mattress perimeter. You can use artwork, or even a headboard, to furnish the space above the bed.
Clear out the clutter
Firstly, remove clutter inside your room, particularly under your bed, or any areas you see as you lay down in bed. If an object does not fit the room, place it in the room where it should be. A clean bedroom
What are the things in your bedroom that shouldn't belong? Workout equipment, laptops, televisions, gaming devices, or any objects that can stimulate your thoughts.
Rearrange your bedroom
Even the arrangement of furniture in your bedroom can influence your good night's sleep, according to Feng Shui beliefs. For instance, seeing your bedroom door can help you loosen up.
Does your bedroom have a desk on it? You might want it to move it. If you have an office inside the bedroom, you will feel like you need to work all the time. While having mirrors in the bedroom can look sexy, it can bounce excess energy which can make it difficult for you to relax and rest at night.
Pay attention to your other senses
While we usually concentrate on what we see inside the bedroom, it is also essential to focus on other senses that are experiencing the bedroom. For instance, what do you usually hear while lying in your organic latex mattress? Your room should preferably be quiet, but having sound systems or relaxing music can help you doze off.
What do you smell in your bedroom? Use oil diffusers, incense, or scented candles. Lavender is one of the most popular scents used for relaxing. To calm you down before bed, add a drop of essential lavender oil to the light bulb of your reading lamp. Don't use the lemon and peppermint essential oils for they can wake up your senses.
Pay close attention to what you feel. When your skin touches soft textures, you may feel deep relaxation. Choose textiles that are comfortable, like silks and soft cotton. If you have hardwood floors, use an area rug as well — it's warmer on your feet and reduces noise.
Push Your Bed Up Against a Corner
Most bedroom styles highlight the bed by putting it in the center of the wall. For this, however, tight floor plans and restricted space require the deviation.
Move your bed against a wall or corner to maximize the floor room. The impact will generate a more comfortable sleeping area. Does it feel like a college dorm, though? Add a two headboard corner system to produce a finalized, designer look.
Choose some new window treatments
Worn-out curtains and blinds can make your space look dull. Although they can be costly to replace, they can add value to your home, which is worth the investment. If you are on a tight budget, there are plenty of ready-made alternatives that can be cleverly used and adequately placed to create a room feel larger and brighter.
While window treatments are usually not focal points and are typically kept neutral, simple curtains can produce wonders by adding an ornamental trim, tassel or fabric panel.
Spruce up the master bathroom
Master bathrooms can rapidly become filthy and grimy. Giving it a deep clean is the quickest way to freshen the room. Identify any old knobs, light fittings, faucets, blinds, or vanities once the place is clean.
You can make your master bathroom look contemporary and new by merely changing one or two among the oldest products. A paint coat can also transform a bathroom.
Update your cushions
Swap your pillows in your bedroom for immediate satisfaction. Try adding a round cushion to the combination and play with various dimensions, styles, and colors. Getting fresh pads in your bedroom is the fastest and most cost-effective makeover trick that can immediately change the room's atmosphere.
Embrace Minimalism
Add space to your room by paring down to the essentials that you want. The focus of this room is the bed, so maintain down to a minimum the parts of furniture and accessories. For extra storage, use sleek, modern built-ins. It maximizes storage while appearing to be not there. You can put a charming built-in sleeping nook around your bed to add plenty of room. You can find great minimalistic furniture in Resident Home.
Add some greenery
Flowers, plants, branches, and even leaves from your garden are some of the simplest things you can add to freshen up your home. Greenery is cheap and looks good, adding texture to your bedroom and adding a natural component.
Look at some rugs
If you have wooden paneling in your bedroom, you may want to decorate it with a little rug. A rug is not going to cost money and can add to space a whole new dimension. Also, adding color to a dull magnolia atmosphere is a beautiful way. A pop of color can be incredible to do in space. Using an area rug to do this will offer you incredible impacts. You can find amazing rugs for sale online.
Final Words
Equipped with the tips above, you're well on your way to create your dream bedroom, regardless of your budget. Keep in mind that little things can make a big difference. With a few ideas, you can reuse items you still own with swooshes of paint, from old and dilapidated to new and funky.
Property Articles
Building Articles
Week End House in Pune, Maharashtra, western India
Architecture: Sunil Patil & Associates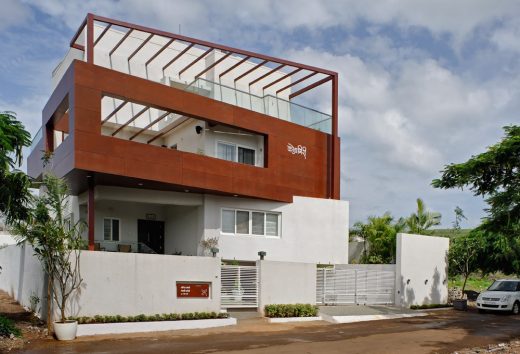 photo : Hemant Patil
New House in Pune
Comments / photos for the Best makeover tips for your bedroom page welcome