Benefits of off-site construction guide, Prefab design, Modular buildings, production and assembly of elements
Benefits of off-site construction
11 November 2021
Off-site construction, also known as "modular" or "prefabricated "construction, is the production and assembly of building elements away from the actual project location. According to Forbes, while only 7.5% of houses in the UK use modular or prefabricated elements, the method is becoming increasingly popular in many other countries, with the comparative figures standing at 15% in Japan, 20% in Germany, and a whopping 84% in Sweden.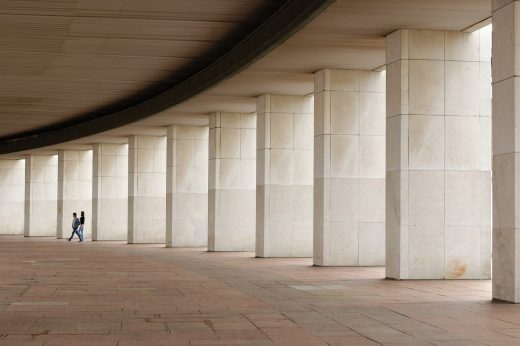 In 2019, the UK's then-Minister of State for Housing Kit Malthouse said on record that if MMC (Modern Methods of Construction) homes are more energy efficient, we should encourage more of them, and that "It is imperative that… we do our bit for climate change". James Thomson, chief executive of Gleeson Housing, stated that if regulations on sustainability were tightened, it would push developers towards modular construction.
These comments certainly suggest that over the coming years, off-site construction will increase across Britain. So what exactly are the benefits of this process over the more traditional 'brick and block' on-site methods? Here, we analyse eight of the key advantages.
Speed and Efficiency
One simple fact is that off-site construction is quicker than it's on-site alternative, as it eliminates staggered start times each day, negates the need for constant transportation of materials, and avoids other variables such as bad weather or unforeseen disruptions at or around the site location. Because the process is performed the same way off-site every time, the build can always be expected to run smoothly and be carried out to a high standard.
The General Public
If the build is for a public location such as a school or hospital, building off-site prevents continued disruption to staff, patrons and pedestrians. In urban areas, building on-site can cause numerous ongoing problems for residents such as blocking off roads and parking spaces, causing traffic jams, and of course giving off noise and air pollution, as well as being an eyesore in general. With off-site construction, these issues are minimised to solely the transporting of the finished product to the site.
Safety
Potential hazards are far more numerous when working outdoors. Working in a factory eliminates the need to work at heights that an outdoor build requires, as well as the risk of heavy materials falling from high up, especially in adverse weather conditions. Visibility can also cause problems on-site at certain times of the year, or again as a result of poor weather such as rainstorms or fog.
Reduced Waste
Working off-site in a factory ensures far less material wastage. The size and quantity of materials can be calculated far more accurately off-site, and if there are any materials left over, they can remain in the factory to be used again or recycled. Mistakes are also less likely in the factory setting, which also results in less wasted material. An added bonus of all this of course is that keeping material wastage to a minimum is also beneficial to the environment.
Reduced Labour
A study by the Steel Construction Institute estimated that the total amount of site labour on a four-storey residential build could be reduced by up to 75% by switching to off-site construction. These figures can be replicated across other types of builds, even private projects. A good example of this is beam and block floors, which are pre-cut off-site and can be installed simply by someone with no prior building experience once delivered.
Sustainability
Off-site construction is undoubtedly better for the environment, and this is perhaps the main reason why it is growing in popularity. In general, there is a lesser need for heavier machinery, which equates to a lower amount of energy being used – 67% less according to the Waste and Resources Action Program. Studies also indicate that switching to off-site construction can cut greenhouse gas emissions by up to 30%.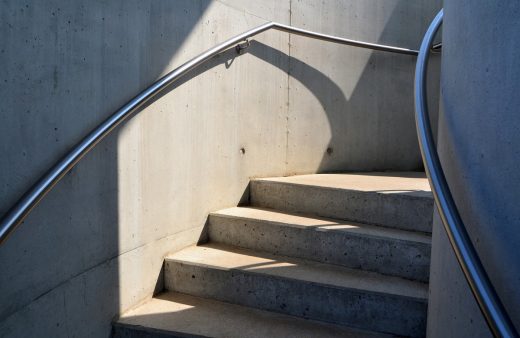 Less Training
Training someone to be an on-site construction expert can be a lengthy and costly process, but as off-site construction effectively shifts the building process to a manufacturing one, each team member can just learn their own individual role according to their position on the production line.
No storage required
As previously stated, some outdoor builds involve constant transporting of materials as and when they are required, causing excess traffic and pollution from construction vehicles. At the other end of the spectrum, some building projects gather all of the required materials at the start of the build, even those that won't be used for days or even weeks. In this case, storage space is required, which in a smaller environment, or somewhere with reduced security or safety, can cause issues. With off-site building, the product turns up at the end of the build fully finished, with no superfluous extras.
Comments on this guide to benefits of off-site construction: prefab, modulararticle are welcome.
Building Articles
Residential Architecture
Onyx House, Samford Valley, Queensland, Australia
Design: Joe Adsett Architects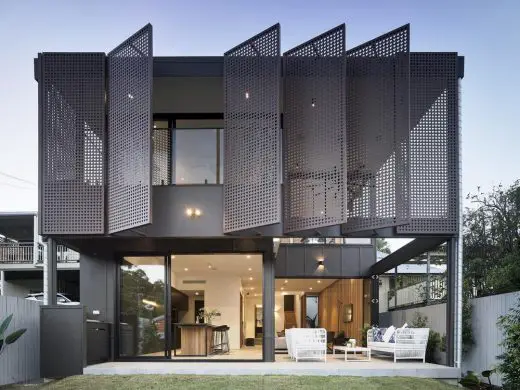 photo : Scott Burrows
Onyx House in Paddington, Brisbane
Prefabricated modules and modular construction
Comments / photos for the Benefits of off-site construction: prefab, modular page welcome