Architecture E-Commerce, Architectural, Building Construction Design, Property
Architects and E-Commerce
Architecture products & services available for online purchase Article
15 Mar 2019
Architects And E-Commerce Guide
The words architecture and e-commerce may not seem to fit together very well at first but on closer inspection, you may be surprised at the ways in which these two worlds intersect. Our daily lives are becoming more and more dependent on the internet and the conveniences it provides, the change towards e-commerce can be seen in almost every industry, even architecture has not been left behind.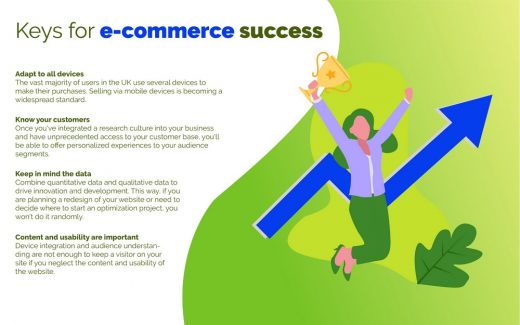 How You Can E-Commerce Be Used In Architecture?
A enterprise ecommerce platform allows businesses and consultants to make their products and services available for online purchase. Since the advent of e-commerce more and more people have embraced the technology, resulting in more and more services being offered online.
Research has shown that most customers who look for professional services, such as architects, begin their search on the internet. The same research has also indicated that a large percentage of customers prefer doing business online and would choose a service provider that offered online services over one that doesn't.
In general, e-commerce is geared more towards the sale of products than services but this has been changing in recent times. Many leading e-commerce platforms have made it possible for vendors to add their service offerings for online purchases.
Architects can leverage e-commerce, multi-channel marketing, and multi-channel product management platform to increase their visibility on the internet. Architectural drawings that require limited direct interaction with customers can also be bought and sold online via e-commerce platforms.
Using E-Commerce To Source Products
While architectural design and drawings is a somewhat personal service that can be dependent on direct interaction with customers and other stakeholders, the auxiliary services attached to architecture is e-commerce ready.
Enterprise e-commerce platforms host a wide variety of products and services that can be viewed, bought and sold online.
Items such as building material orders, fixtures and furnishings are easily traded or ordered online and navigating the web to find the items that you may need for your next big project can save you a lot of time and effort.
By using e-commerce technology goods can be ordered and paid via the internet and delivered directly to the building site without even placing as much as one phone call. The right e-commerce platform can make it much easier to find the services that you need to deliver outstanding products to your customers on a regular basis.
Multi-channel marketing is another critical feature of e-commerce that can make it possible for your customers to find you easily and quickly. With multi-channel marketing, your online product and service offering is promoted across multiple channels, including social media. This technology makes it possible for a customer to contact you or place an order with your company directly from their social media news feed.
Being visible on the internet is critical for a successful business in today's digital age. Be sure to use the right tools to promote your services and reach more customers by adding e-commerce to your company.
Building Articles
VC3
Architects: Cox Architecture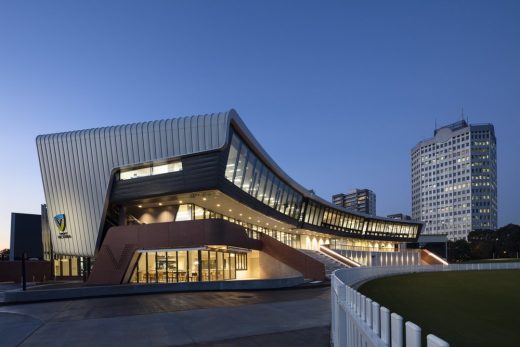 photo : Dianna Snape
Victorian Cricket and Community Centre
Comments / photos for the Architects and E-Commerce page welcome