Trusted Architect Requirements And Job Duties Advice, Tips, Property Guide
Architect Requirements And Job Duties
29 Jan 2020
Are you still contemplating what you want to do with your life? If so, have you ever considered becoming a licensed architect? According to the American Institute of Architects (AIA), there are more than 105,847 architects licensed in the United States. Not all of these architects are an AIA member but they are still licensed to work in the United States. There is a broad range of benefits that come along with being an American architect. Below, you will discover what those benefits are and more about the job duties of an architect.

Architect Requirements Help Guide
Schooling Requirements
The first step of becoming an architect is obtaining a bachelor's degree in architecture. There are several ways to earn this degree, complete a pain internship or successfully pass the Architect Registration Examination. A paid internship can last anywhere between six to 12 months or longer. To obtain a bachelor's degree, you will need to attend college classes full-time for four years.
If you are not working or do not have enough money saved for college, a paid internship maybe your best option. Whatever route you choose to take, you need to make sure the program is accredited. Once you obtain your bachelor's degree or complete the paid internship, you will be ready to start building your business or working for a licensed architectural firm.
Once you obtain your bachelor's degree, you will need to sign up to take the Architect Registration Examination. The exam is very extensive, with seven different sections. It is recommended to get a good night's sleep and a healthy breakfast before taking the test. It would also help to study in advance as well.
Job Duties
The job duties of a licensed architect in American include planning and designing single- and multi-story houses, apartment complexes, office buildings, factories, malls, hospitals, and other structures. These jobs are very rewarding, as you are helping people make their dreams come true and improving the communities where the buildings will be located.
Work In An Office
Contrary to belief, architects rarely work in the field. Instead, they work in offices alongside other architects and professionals. Working in an office is oftentimes less stressful than in the field because it requires less driving and human interaction.
Architects may have their own office or work in a large room hidden inside of a cubicle. It is up to the architectural firm to decide what type of working environment it required for its architects. You will be required to develop plans for all kinds of outdoor structures. You will also be required to meet with clients and work alongside engineers, contractors, and other architects. Utilize your downtime wisely by playing games online at Prediksi Togel.
Most architects love their jobs because they believe they are giving back to their communities. However, the job isn't done when the building plans are complete. You will be required to oversee each project to ensure the objectives of the clients' are being met accordingly.
Average Pay
Yes, many people opt to become an architect because it offers the potential for great pay. A median wage of about $80,000, along with health care, paid time off, and other benefits are available to new college graduates and experienced architects. Depending on the architectural firm, you could have opportunities to earn bonuses through bigger contracts.
Job Potential
According to the U.S. Bureau of Labor Statistics, the job outlook for employment was estimated to grow by eight percent from 2018 to 2019. Comparing the employment growth for architects to other degrees, job competition is expected to be stronger for employment and internships. Before you sign up for a paid internship or enroll in a college program at your local college, you need to conduct more research on the job outlook for architects. Having that information on hand will help you determine if architecture is the right field for you and your future.
Conclusion
Being an architect is very rewarding for both the individual and the community. There is so much you can do with your career. You can remain living in your current location or expand your career by relocating to a metropolis area. You can build your career while building your family if you want to. Unlike some fields, architecture offers great pay and benefits.
Comments on this guide to Architect Requirements And Job Duties advice article are welcome.
Building Articles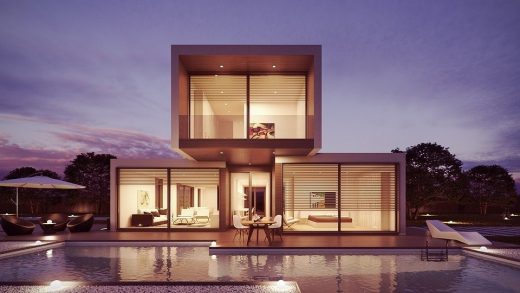 image courtesy of article provider
Comments / photos for the Architect Requirements And Job Duties Advice page welcome