Advantages of custom color cabinets guide, Company security advice, Real estate finance tips
Advantages of Custom Color Cabinets
28 January 2023
When it's time to update your kitchen, installing new cabinets is one of the most important parts of this process. New cabinetry means not only a chance to create a better focal point but also to make the kitchen look brighter and increase the home's resale value. An option that many homeowners opt for is custom cabinetry.
Although custom cabinets can be pricier compared to cabinets found readily available in a store, they have many benefits and can suit your needs more. So, are you tempted to get custom color cabinets? Here are some advantages they bring to the table.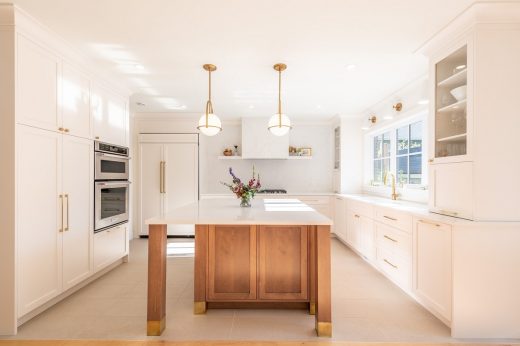 You Can Pick Whatever Color You Want
When you purchase cabinets from a store, you are limited to the options you find there. That means that you may not always find the color you have in mind or the right pattern.
When you go for readily available cabinets found in a store, you have to stick to the colors you find there. As such, you may be forced to give up on the shade that would match your taste.
But if you opt for custom color cabinets instead, you will be able to get the kitchen of your dreams.
You Can Choose from Multiple Styles
Generally, custom color cabinets come in several finishes. Manufacturing facilities make them meet the needs of the general population while ensuring that production is fast. For this reason, it will be harder to find stock cabinets in the desired finish.
Custom color cabinetry doesn't have this issue. In fact, you can choose from a wide range of finishes to ensure your kitchen design goals are met.
"Most stock cabinets come in only a few finishes or sometimes only one since they are made in a production facility that needs to keep things straightforward and fast. With custom cabinets, there are almost limitless options for finishing techniques," says Ryan Aguirre on knottynuffwood.com.
So, you can pick from options like:
Dye stains
Custom color matches
Specialty glazes
Hand-brushed paints
Traditional paints
"The truth is that if you want something that is exactly what you picture in your mind, you're going to need to go with custom cabinetry," continues Ryan Aguirre. "The people making these cabinets focus on quality rather than quantity and it shows in the gorgeous pieces that they can offer you."
Custom-color cabinetry can look better than your typical cabinets found in a store. This is because they involve more attention to detail. Overall, custom-made cabinets will have a better look and feel.
"There is no mistaking the look and feel of custom-made cabinets. They simply look more 'finished' than stock cabinets. On top of that, you have the ability to create something that meets your specific sense of style," says Bob Wiedenmann from Sunwood Development.
The Cabinets Are Eco-Friendlier
If you pay attention to the impact on the environment, you'll be happy to know that custom color cabinets are a very eco-friendly option.
When you buy stock cabinets, you will never be sure about the ecological footprint of the building process or the source of the materials. However, with custom cabinets, you can choose where the wood is coming from. Very often, custom cabinet makers will use domestic hardwoods. This makes it easier to ethically source the material but also reduces the impact on the environment.
Considering the cabinets will be made to meet your specific needs, there will be less waste when creating them.
Custom color cabinets are made to last. Industry professionals use only the best materials to make the cabinets, ensuring that even if you pay more for this type of cabinetry, you'll enjoy it for an extended period.
Not only will the actual cabinets last longer thanks to the high-quality materials but the paint will also maintain its luster for years to come. Cabinet builders use the best paints for their work. Therefore, you do not have to worry about it losing its charm too soon.
Final Thoughts
Custom color cabinets look better, have a longer life, and can also reduce the impact on the environment. Moreover, you can choose the finish you want, and you are in full control of the final result. So, you can't go wrong with custom color cabinets.
Comments on this guide to Advantages of custom color cabinets article are welcome.
Cabinets
Cabinet Doors Posts
Do custom cabinets make your home more convenient?
White Shaker Cabinets for your Remodel
Extend Kitchen Cabinets to the Ceiling
Education Buildings
Education Building Designs – architectural selection below:
Syvälahti Education Centre, Turku, Finland
Design: Verstas Architects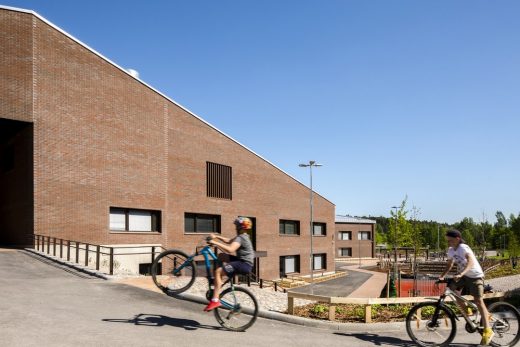 photograph : kuvio.com
Syvälahti Education Centre Turku
The University of Hong Kong Medical School Building, Li Ka Shing Faculty of Medicine, 21 Sassoon Road, Sandy Bay, HK
Design: Atelier Nuno Architects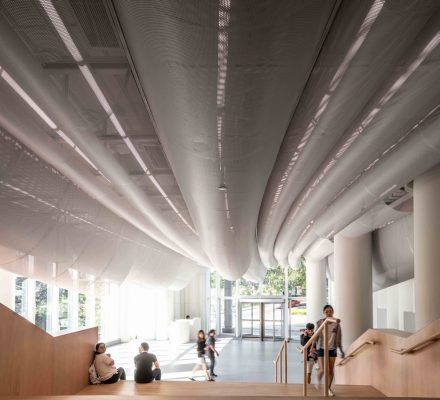 photo : Edmon Leong
The University of Hong Kong Medical School
Comments / photos for the Advantages of custom color cabinets advice page welcome