Here Are 7 Ways to Cleaning Your Concrete Floors Faster, Flooring Construction Advice
Here Are 7 Ways to Cleaning Your Concrete Floors Faster
June 25 2020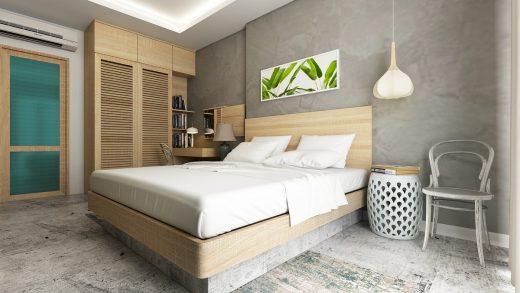 By Jim Pullman
About the Author:
Jim Pulman has extensive knowledge and experience in Home Building, Construction, and Design. He writes articles in his free time and partners with content creators to share his expertise with the online community. Here are 7 ways to clean your concrete floors faster:
Proper cleaning of your concrete floors helps extend your property's life and enhance a safe and healthy environment. Leaving your space unattended can result in the build-up of stain, mold, dirt, and mildew, which can take a toll on your property or pose severe health issues to you and your family. So, it is essential to obtain a reliable, professional cleaner to help ensure both your internal and external concrete floors achieve the sparkle you deserve.
That said, it is crucial to keep in mind that appropriate cleaning of your concrete floor depends on the type of floor in your space – it can be decorative concrete (usually used indoors) or standard concrete (mostly used outdoors and garages). Now, let's look at the seven best ways of cleaning your concrete floors faster.
Decorative Concrete Floors
Decorative floors are increasingly becoming many homeowners' popular choice, and this is probably because of their stain-resistance and durability. By keeping a proper maintenance plan, your concrete floor can last longer. What materials do you need? To achieve a sparkling floor, you need a broom, warm water, bucket, dust mop, mild cleaner, and a wet mop.
The first step is to thoroughly sweep the floors to remove dirt and debris and then use the dust mob to pick up any remaining fine particles or dust. Fill a bucket with warm water and a small quantity of mild cleaner or dish soap. Dip a wet mop in the cleaning solution, wring properly, and mob the floor in small portions while rinsing occasionally. Once you're through with the first round, clean the bucket and refill it with warm water and repeat the process to remove the remaining soap residue.
Standard Concrete
As mentioned earlier, the standard concrete floor is usually used in external areas like the garages. It would help if you kept a regular cleaning routine to ensure the space is free from nasty dirt and stains.
First off, sweep your garage thoroughly, use a hosepipe to spray water on the entire floor, and finally use clean water to rinse the concrete floor. However, if you feel cleaning your concrete floor is time and energy-consuming, consider getting assistance from professional and qualified Pressure Cleaning Gold Coast service providers.
Get Rid of Grease Stains
To achieve a sparkling floor, you need to get rid of grease stains. First off, spread a thick layer of kitty litter on stained areas. Leave it to sit for about two to three days. Sweep (vacuum) the kitty litter and dispose of it in your trash. However, if the stain persists, apply dry cement over it and allow it to sit for 2 – 3 days, and then sweep.
Remove Oil
By use of spray bottle, apply bleach to the oil stain and leave it for about 20 minutes. Scrub the stained part with a scrub brush then rinse. It is important to keep in mind that bleach can be harmful, so avoid contact with your skin and eyes.
Remove Tire Marks
To remove tire marks, you first need to wet the area with the tire marks. Experts recommend the use of a degreaser like an orange citrus concentrate. Let the degreaser to rest on the affected area for a few hours, then scrub and rinse properly.
Get Rid Rust Stains
To get rid of rust stains, you need to wet the affected area and spray vinegar or lemon juice on the rust stains. Allow it to sit for about 20 minutes and scrub in a circular motion using a brush and rinse with fresh water. While removing rust stains, it is vital to cover the surrounding materials and walls of the concrete floor when handling hazardous chemicals to protect it from potential damage.
Remove Dry Stains
Moisten the dry areas, apply a small amount of detergent, and allow it to soak for 45 minutes, and then remove the stain. Pour hot water and scrub with a bristle brush. Finally, mop the area using freshwater to get rid of suds.
7 Ways to Clean Your Concrete Floors Faster – Takeaways
Maintaining a proper cleaning routine for your concrete floors can elevate your property's appearance to impress your visitors. It can also extend its life and provide a safe environment for your family. The tips mentioned above are some of the best ways to help clean your concrete floor faster; follow them to achieve the intended results.
Comments on this guide to 7 ways to clean your concrete floors faster article are welcome.
Residential Property Articles
Forrest Chase Perth Shopping Mall, Perth, Western Australia
Design: Hames Sharley Architecture, Urban & Interior Design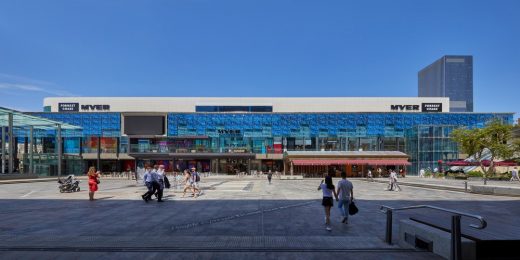 photograph : Douglas Mark Black
Forrest Chase Perth Shopping Mall, Western Australia
Comments / photos for the Here Are 7 ways to clean your concrete floors faster page welcome