Trusted Steps to Successful Architectural Design Advice, Home Cleaning Tips, Property Guide
6 Steps to Successful Architectural Design Guide
18 Dec 2019
At the onset of the 20th century, various photos showing architectural design concepts emerged online. They depicted large buildings that were comprised mainly of large glass panels. It goes without saying that architecture is all around us. However, we pay from little to no attention to it. To most people, it is arguably a sure sign that architects are doing their work, i.e., the design of buildings and structures that seamlessly blend into the surroundings.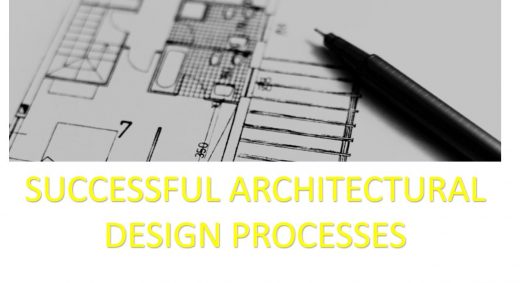 Good Architecture Design Guide
Architectural design is defined as a concept that focusses on the various elements of a building or structure. This definition has been used by an essay writer from any learning institution. There are a lot of factors that go into designing an architectural plan. Each aspect of such a project is carefully thought out to provide not only daily comforts but also a safe living and working environment. Basically, an architect is tasked to work with elements within a specific space to create a functional and articulate structure.
Undoubtedly, nowadays we are conscious of the environment around us. As such, architects just like any other business strive to be in line with many different industries focusses on the creation of sustainable solutions. As such, an architect is continuously under pressure to provide designs that allow using affordable and durable materials.
There are several steps a specialist has to undergo during the architectural design process for each project. You will soon find out that each of these steps has a significant role to play, especially with the regard to overall appeal, functionality, and safety of a building or structure. The steps are outlined below:
Start off by creating a schematic of the project, including bubble diagrams of all the main components of the structure. This schematic is used to plan for the available space and is often the very first step of any project. For this reason, an architect collects all the relevant information with regard to the requirements and style of the project to complete it. Based on these two aspects, an architect is expected to present more than one option of the proposed design for the homeowner to look over.
Develop a Feasible Design
During this step, the architect should transform the schematic into a workable architectural plan and design concept. It is the best time to make any amendments to the plan, for example, clients can raise concerns or recommend changes such as space issues or layout.
Identify an Experienced and Reliable Contractor
This is a crucial step that should be given all the attention and consideration it deserves. You can shortlist several viable candidates and pitch your architectural plan with related technical specifications. Do not overly depend on a written contract for a hassle-free project. You ought to settle for a contractor with an excellent track record.
Get All the Necessary Documents Ready
Before embarking on any architectural project, you have to ensure you have all the required approvals from relevant authorities. Also, after approval, all the plans and related documents should be handed over to the contractor. This person will be in charge of the project and use the documentary as a blueprint when building.
Identify a Viable Financing Option
Often when you choose a contractor for your project, there are several financing options. Regardless of choice, you should consider whether the contractor you have selected has the financial capacity to complete your project as per the agreement. Also, familiarize yourself with the payment processes in place to recompense all vendors and subcontractors who will be involved in the project.
Construction
After successfully completing all the other steps outlined above, you can start building. Both your architect and contractor should be in constant communication during the entire process. The continuous communication ensures that the end result is a structure that meets all your requirements fully.
Closing Remarks – 6 steps to successful architecture design
These are the 6 steps to a successful project right from the design to the construction phases. All in all, the architectural design should always focus on the functionality, aesthetics, and safety of the building or structure. In addition, you should consider future trends in architecture and the impact they may have on current design processes.
Of course, it is not possible to talk about the future without adequately acknowledging the immense potential benefits 3D modeling and virtual reality could have in architectural design processes. As an architect, your concepts should be up-to-date. The latter includes the need for aesthetic, sustainable, and intuitive designs. In particular, it relates to the request for more vertical design concepts, smart homes, and the use of connected yet segmented living spaces.
Comments on this guide to 6 Steps to Successful Architectural Design advice article are welcome.
Building Articles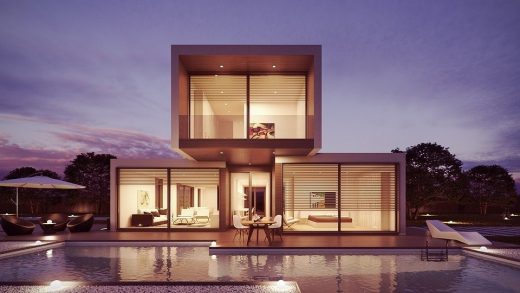 image courtesy of article provider
Comments / photos for the 6 Steps to Successful Architectural Design page welcome