5 reasons why mini PCs are becoming so popular guide, Smart computer product advice
5 Reasons Why Mini PCs Are Becoming So Popular
December 12, 2022
They might be a fraction of the size of a standard PC but what they lack in stature they certainly make up for in power.
If you look at the GEEKOM mini PC as an example, you will see a model that most definitely punches above its weight, and size, thanks to some stunning technological developments.
The obvious concern for many looking to buy a mini PC is whether the reduction in size equates to a drop in computing performance. Many mini PCs can perform the same tasks as a standard PC. It is often a case of whether you need the convenience and portability of a mini PC or the superior computing power of a standard PC. Most people don't unless you are a serious gamer.
Here are some compelling reasons why mini PCs are proving so popular.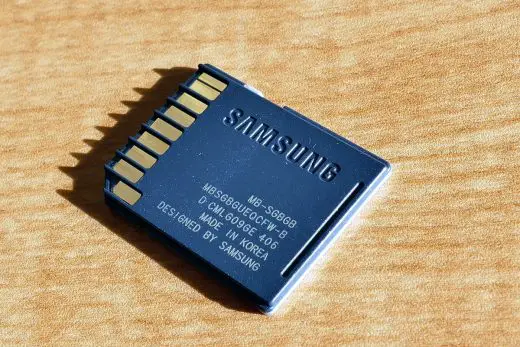 5 reasons why mini PCs are becoming so popular guide
Size isn't everything
You will quickly notice that a mini PC is considerably smaller than a standard PC. This can often be seen as a positive attribute for a number of reasons.
If the size of your workspace at home or the office is limited it makes sense to try and find a computing solution that takes up as little room as possible.
The fact that mini PCs are so easily portable is one of the fundamental reasons why they are increasing in popularity.
As already highlighted, the size of a mini PC dictates that computing power might be more limited than a standard PC, but how much computing power do you actually need?
A mini PC can handle most of your computing demands on a daily basis. That means you can enjoy a great deal of flexibility and transportability.
Many buyers are attracted to the idea of buying a mini PC due to its size. The fact that you don't really have to make too many compromises if you choose one makes it a viable option, especially if space to work is at a premium.
There are no fans when it comes to mini PCs
Plenty of people love mini PCs. What we mean here is that mini PCs are much quieter than standard PCs because they don't need any fans to cool them down.
The reason why they don't have a fan whirring around inside is they don't have the sort of components that need to be cooled down. Mini Pcs have been designed to save space so they take advantage of technology that delivers computing power using components that don't need cooling down with a fan.
The idea of being able to keep your computer running without being bothered by a noisy fan is a plus point. Having a mini PC will allow you to enjoy a quieter computing experience.
Spend less using a mini PC
Everyone is keeping an eye on their energy bills these days. The good news about a mini PC is that it is usually cheaper to run than a standard PC.
Every opportunity to save money has to be embraced with the cost of energy so high. If you want to spend less using a computer it makes sense to look at switching to a mini PC as it will lower your cost of computing.
Buying a mini PC should also save you money
Another positive to consider when trying to decide whether you want to buy a mini PC or standard PC is that your budget will go further and you will end up spending less if you opt for a mini PC.
It is true that the higher up the scale you go with a mini PC the more parity you see with what you would spend on a standard PC. However, if you don't need a high-end mini PC model with all the bells and whistles you will discover that you can get a great model for a lot less than you would spend on a conventional-sized PC.
If you want a lot of computer power packed into a small package you can get that with a mini PC. The price reflects what's inside the box, to a certain extent. But if you want a PC that still packs a punch despite its size, there are plenty of mini PCs that deliver excellent value for money and allow your budget to go further.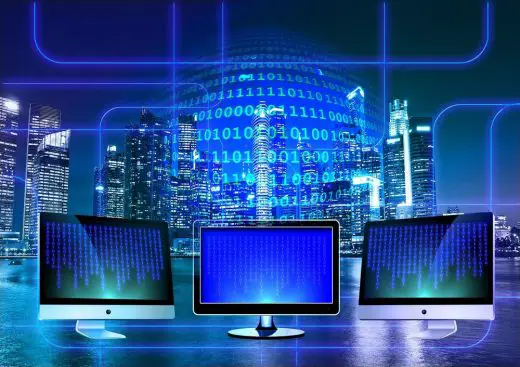 Smaller size doesn't mean compromises
There might be certain computing limitations with a mini PC, but not many to worry about.
The majority of mini PCs are specifically designed to perform activities that require a lot of computing resources, such as gaming or video editing. These are probably the only two activities where you might be dissuaded from buying a mini PC instead of a standard PC.
Most mini PCs are perfectly capable of performing all sorts of identical tasks that you would ask of a standard PC. If you want to watch some high-definition videos or browse the web, for example, you will be able to do these things with ease on a mini PC.
Another key point to note is that a good mini PC will also offer you a wealth of port options, thanks to innovative design features. Having a smaller PC doesn't mean you have to make too many compromises, and you really won't be limited when it comes to what you want to connect your mini PC to.
Although you can't see mini PCs completely replacing a standard desktop PC they can definitely be considered a cost-effective, space-saving, viable alternative.
Mini PCs also offer a greater level of flexibility and versatility. You can change and upgrade parts in a mini PC with ease. You also have better options when it comes to which monitor you want to use with it.
If you are looking for a computer that is capable of performing the majority of your daily computing tasks and comes with a price tag that is usually a lot lower than a standard PC it is well worth taking a look at what a mini PC has to offer.
Comments on this guide to 5 reasons why mini PCs are becoming so popular article are welcome.
Essays
Essays Posts
5 best online architecture courses for students
How to write an academic research paper for college
5 most photogenic universities in the world
Building Articles
America Architectural Designs – latest building updates
Comments / photos for the 5 reasons why mini PCs are becoming so popular advice page welcome