Trusted 5 Must Have Tools for Student Architects Design Advice, Architectural Study Tips
5 Must Have Tools for Student Architects Guide
21 Oct 2019
If you are a student of architecture, you must develop a genuine interest in the field. You will have to focus on your studies and pay attention to your teachers. But attending your classes is not enough. You have to be familiar with many types of tools.
If you really want to shine in your career, you have to learn how to use these tools. In this post, we are going to discuss 5 must have tools for student architects.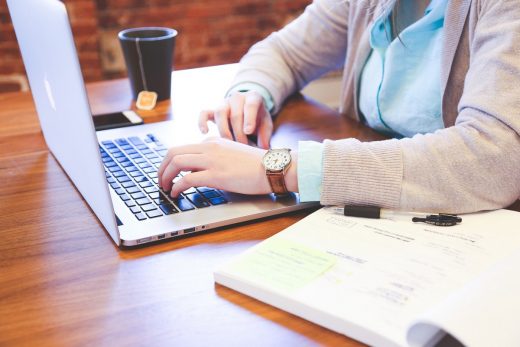 Drafting board
Architecture students have to learn a lot about plates and drafting. A drafting board is a tool that a student of the architecture needs from day 1. So, investing in a drafting board is one of the most important things you can do as a student architect. You also need a parallel bar. All your drafting classes will require these tools.
As a part of your training, you will have to do a lot of impromptu sketching. A drafting board will make the task a lot easier for you. Some modern architects mistakenly think that they can do everything with digital devices. But in fact, whether you are an artist or architect, there are many reasons to use a drafting board. Now there are drafting boards with advanced features.
A drafting board is essential for drawing, pattern drafting, and producing final designs. You can also use this tool for general reading and writing. However, getting comfortable with this tool requires some time and effort. So you have to keep using this tool until you get used to it.
iPad
This handy device can be immensely helpful for a student of architecture. There are some other similar handy devices such as Microsoft Surface, but iPad is the best of its kind. iPad can be used for many purposes, but most commonly, it is used for taking notes.
Attending meetings is an important part of your training in architecture. Yes, you will have to document many things when attending meetings. With the advancement of technology, people are using less and less paper. If you care about the environment, you will always prefer a device like an iPad.
All types of architects are now using this tool. Professionals who design modern French houses heavily rely on digital tools such as the iPad. If you are interested in new styles and designs of buildings, iPad will help you do experiments much more easily.
iPad is a better option for those who like to keep things in one location. To view architectural drawings, you can use PlanGrid, an application for architects. Gone are the days when architects had to carry large drawing sets. These days, not only architects but also contractors are using this device. iPad also makes creating field reports easier for you.
Trace paper
Trace paper has some other names such as scratch paper, scratch, trash, bumwad and trash paper. Architects have long been arguing over the best color of trace paper. Famous architects are divided in their opinions. But there is no fight over the usefulness of trace paper itself. This tool can enormously benefit student architects.
Standard white trace is the favorite to most architects, but the buff color and canary yellow are also popular. If you value simplicity and cleanliness, you will do pretty well with white trace paper. You can use it for presentations without receiving unnecessary attention.
On a daily basis, most student architects use 12″ rolls. If you need to sketch something very quickly, you can easily do it on trace paper. You do not know when you will need trace paper, so you should always keep some in your tool bag.
Contrary to what many people think, hand drawing is not dead. Yes, it is true that modern technology has made drawing a lot easier for architects. But architects need the good old trace paper in many situations.
Whether you are a student of architecture or fine arts, sometimes you will find it hard to focus on writing your academic papers. Many busy students are now hiring professional writers to get their academic papers written. A student struggling with his or her essay can contact a writing service, and a professional writer can provide writing an essay plan. Many brilliant writers work for writing services and write academic papers for busy students.
Pencils
Sketching is the main thing architects have to do. Sketching does not necessarily mean works of art or visual masterpieces. Whenever you need to express an idea visually, you have to sketch. It may or may not be for the purpose of presentation. It can be a mind-dumping exercise, which most architects do.
While a big fat pencil can help you concretize a concept, a pen helps you write down the details. To sketch, it is not important to draw well. There is a big difference between sketching and drawing, and understanding the distinction is crucial.
If you do not understand the difference between and sketching, you may feel pressured to draw well. Architects sketch just to work through their thoughts. It is up to you what you are going to do with the sketch. If your sketch ends up in the bin, that's okay.
When choosing a pencil for this purpose, make sure that it is big and fat. You do not need something fancy or subtle, because you just have to capture what is actually going on in your mind. Here is another thing: big fat pencils look sexy.
But there are some other things to consider. To be able to make an informed decision, you can learn more about mechanical pencils. There are several options, and you have to know what type of pencils you need.
You need several pens, and they have to be of various thicknesses. If you are sensitive to colors, you can choose pens of different colors. In most cases, two pens of different thicknesses are enough.
Scale
As a student architect, you will have to carry a scale almost always. People who are not familiar with this tool think that it is a ruler. Yes, a scale has similarities to a ruler but it is used mostly to measure scaled drawings. If you need to do floor planning, you will have to use a scale.
A typical scale has 6 sides with 2 different scales with each side. An architect's scale may have up to eleven scales. Architectural drawings require all these scales. You must use an engineering scale even if you are using an architect's scale. When it comes to civil and engineering drawings, engineering scales are very useful.
Architecture courses are hard, and it is noticed that the sharpest students take these courses. These students need many tools, but the ones mentioned above are the most important. If you are a student of architecture, make sure you have these tools. They will make your courses not only more effective but also enjoyable.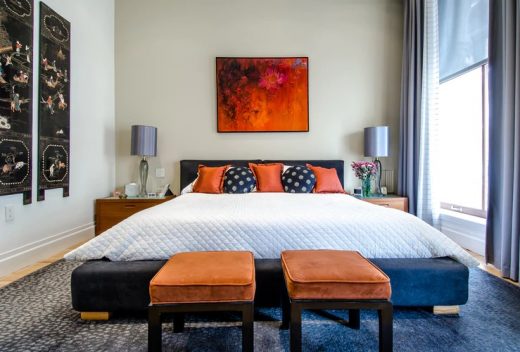 image courtesy of a article provider
Building Articles
Comments / photos for the 5 Must Have Tools for Student Architects page welcome