5 Common roof designs in the southeast United States tips, US Home guide, Online American Residential Advice
5 Common roof designs in the southeast United States in 2021
17 May 2021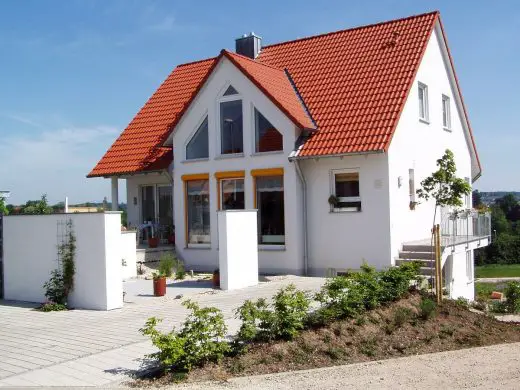 You will almost certainly need a new roof at some point if you reside in the Southeast United States, a hurricane and storm hub.
You may be wondering which roofing materials will better survive the extreme climate conditions because, as you will discover, not all roofs are made equal. There are many things to consider when choosing the right roof design for your home.
Roofs are critical for shielding your house from climatic disasters. It also raises the worth of your home based on the consistency of its insulation and its beauty.
When building a home in the southeastern states you not only want a roof that will keep your family safe, but you also want a look that is common in the area and follows the latest trends so that when you go to sell your home it can fly off the market as quickly as you put it up. To help you decide which roof design is right for your property, we've compiled a list of the popular Southeast United States roof designs in 2021.
5 Common roof designs and roofing materials in the Southeast United States
1. Asphalt Shingles
According to statistics, more than 75% of Southeastern U.S. citizens prefer this roofing material due to its low cost, ease of construction, and robustness. These shingles are made from a fiberglass mat that is coated with asphalt and then painted with mineral granules.
The protection value of these materials is the lowest of any roofing material. Standard shingles are available in many types and are the least expensive roofing material choice.
Asphalt Shingles Pros
Inexpensive
Fit any style
Easy to Install and replace
Asphalt Shingles Cons
Vulnerable to wind uplift
It's not favorable to install them in winter. Hence they need to be installed in summer.
Do not offer a unique look.
More prone to damage.
2. Metal Roofing
Metal roofing was traditionally used for factory building, but more people down south have begun to opt for metal roofing on their personal properties with advancements in technology.
Metals used include copper, aluminum, stainless steel, and many recycled materials.
There are many metal roof panels, from conventional metal panels to replicas of wood shakes and shingles, slates, and tiles. Light, fireproof, and long-lasting metal roofing is perfect for residential buildings. In addition to durability, it is also much lighter and weather resistant than other materials. A metal roof can also save you big time when it comes to keeping your home cool during those blazing summer months
Metal Roofing Pros
Durable and long-lasting
Environmental friendly
Energy Efficient
Stylish
Metal Roofing Cons
Expensive
Metal roofs can be dented.
Noisy
3. Wood Shingles and Shakes
The wood used to make wood shingles and shakes comes in various wood qualities, including cedar, redwood, and southern pine. Shingles are manufactured, while shakes are made by hand and have a rougher appearance. Because of its natural shape, this style of roofing is significantly more costly than asphalt roofing.
Its use, however, has been questioned in recent years due to its incompatibility with fire and ability to grow mold in heavy rains. We do not recommend this method.
Wood Shingles and Shakes Pros
Wind resistance
Durable
Easy Installation
Wood Shingles and Shakes Cons
Not very fire resistance
Great home for wood loving insects
Mold growth
4. Clay Tile and Concrete Tile
Clay tile is made from naturally occurring clay firing in kilns. These tiles have similar advantages to slate but with a wider range and a smaller price tag. Tile's durability and heat resistance make it an excellent roofing material, yet it costs a lot more than asphalt shingles or fiber cement, so if you take the tile route, you will likely need to strengthen the roof.
Clay Tile and Concrete Tile Pros
Long-lasting
Resistant to rot and insect damage
Environmental friendly
Energy efficient
Low maintenance
Clay Tile and Concrete Tile Cons
Expensive
Difficult installation
Heavyweight
Brittleness in tiles
Not suitable for all kind of slopes
5. Slate Roofing
Slate is a nonabsorbent, thick natural substance, and it is chemical, and mineral composition is responsible for its color. Slate comes in a variety of shades. These conditions also affect the ability of slate to change colors when exposed to sunlight. They are classified as "permanent" if they change color infrequently and as "weathering" if they change color frequently.
Slate re-roofing would necessitate roof reinforcement to support the weight of the slate. It is one of the most costly steep slope roofing materials, including the fact that it is non-leaching, lasts for hundreds of years, and has an unmatched natural elegance. Its setup is time-consuming and involves a high level of expertise.
Slate Roofing Pros
Long-lasting and durable
Unique and stylish
Slate Roofing Cons
Expensive
Time-consuming
Difficult replacement
Pro-Tip: DIY maintenance of your roof
Ensure the shingles are not cracked.
Look for loose flashing.
Clean off debris regularly.
Trim tree branches near the roof.
Prevent ice dams.
Make sure pipe and vent fittings are not cracked.
Look for moss and remove it.
Must keep the roof gutters clean.
5 Common roof designs in southeast USA Conclusion
Contact a licensed roofing contractor and never attempt to clean or repair your roof yourself. We are hopeful you found this article useful and can make the best decision for your next roof that will match your style and allow you to resell your home at a much higher value than you paid. Feel free to share it with your friends and family.
Comments on this guide to 5 Common roof designs in southeast United States help article are welcome.
Florida Architectural Designs
Florida Buildings
Miami Architecture Designs – chronological list
La Clara, West Palm Beach, FL, USA
Design: Hariri Pontarini Architects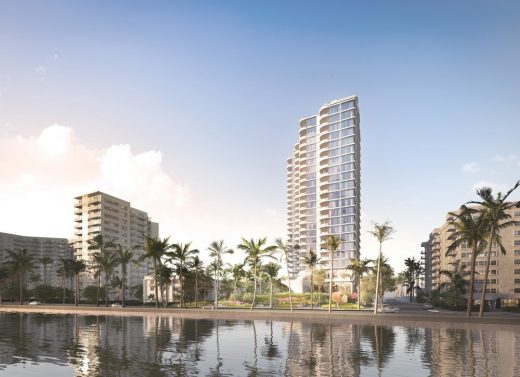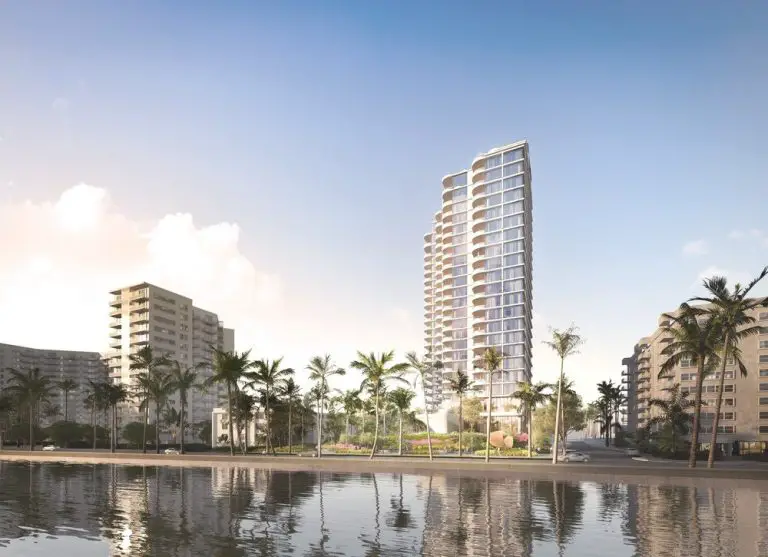 image from architects
La Clara Apartments in West Palm Beach, Florida
Norton Museum of Art, West Palm Beach
Design: Foster + Partners, Architects, UK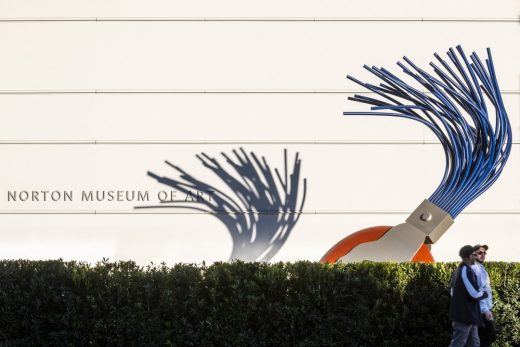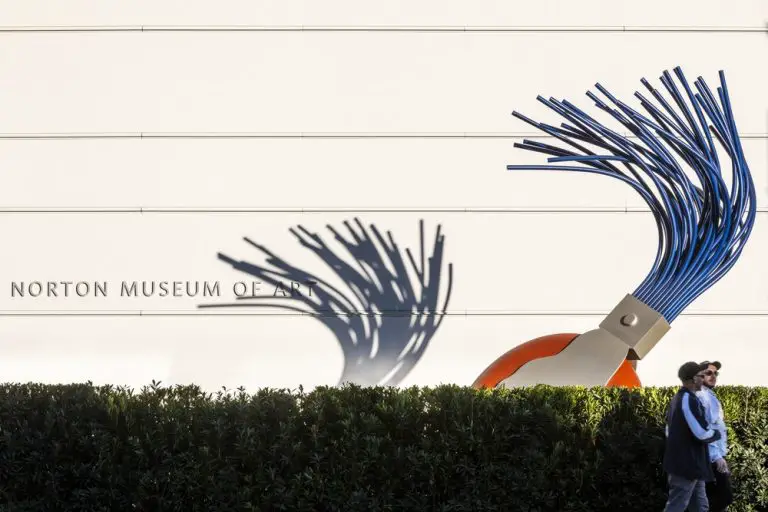 photo : Nigel Young/ Foster + Partners
Norton Museum of Art, West Palm Beach
Comments / photos for the 5 Common roof designs in southeast United States advice page welcome