4 things to know about house and land packages guide, Australian home tips, Property buying advice
4 Things You Need to Know About House and Land Packages
21 June 2022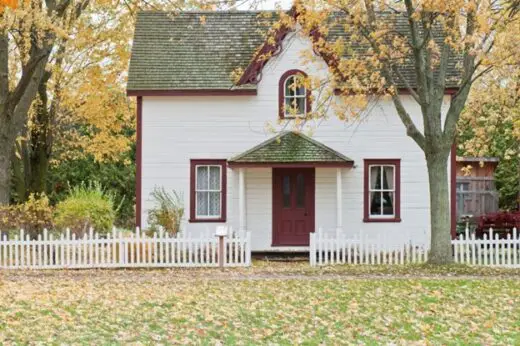 image source : unsplash.com
The term house and the land package seem self-explanatory, but there's more to it than meets the eye. If you're looking for one right now, there are plenty of things you need to know about it.
As mentioned earlier, the term itself is self-explanatory as it's a package deal that includes a house and land. It's a pretty exciting package but very affordable if you're looking for a property that suits your needs. But before we go in-depth with this package, let's clarify what a house and land package is.
What is a House and Land Package?
A house and land package is when a buyer purchases a block of land and constructs a house in one process while having two contracts simultaneously. Nowadays, house and land packages are getting very popular lately because it allows you to know the combined price of the land and house from the start.
As said earlier, two contracts will be involved, one for the land and one for the construction of your home. The contract for the land will be from a seller, while the one for the construction will be from the builder.
Finding a House and Land Package
House and land packages are often tailored to the potential buyers the package is leaning on. You might find one from a golfing estate, eco-village, or a retirement village. You can also find them in new subdivisions that often have investors and first-time buyers looking to buy a package for themselves.
If you know that a new estate is being built in a specific area, you can often find listings on websites tailored to specific areas like House & Land Packages Perth, Brisbane, or whichever city you plan to live in. Or you can go to the developers themselves if you can't find it.
Financing
If you found one that you're interested in, there are two ways to finance a house and land packages; typically, it consists of two steps: buying the land and then dealing with the construction itself. You can find loans for these two separately, but often, they are bundled together as it is a package after all.
If you have the money, you can buy the land outright, but you can also deal with it with a regular mortgage. The repayments for your mortgage will automatically start once the ownership is transferred to you after the settlement. However, these repayments will only be regarding the land itself. Also, since there's no house yet being built, only stamp duty on the fixed price will be paid for the land component.
And then with the house, you can go with it through a construction loan where you agree on how much you should pay per stage of the house while it's getting built. If you're a first-time homeowner, some grants can relieve you when buying a house and land package. It's prevalent nowadays because of its convenience for first-time buyers.
It's a Good Investment
However, if you're looking to invest rather than look for a house to live in, house and land packages are a good investment because they are cost-effective. Also, it allows for a lot of assistance.
How so? Well, not only will a buyer build a house that can be built according to their needs, but they can also get a lot of help from the builders about which design is good for the land. Not only that, but there's also a financial incentive of a potentially reduced stamp duty.
Also, land and house packages are an excellent way to get strong rental yields if you want to be a landlord. This is because high-quality tenants will be flooding your emails, expecting that they will get a pretty expensive premium.
After all, the house is free of wear and tear, and it's brand new. With this, you can get a wide selection of high-quality tenants, and you will have a pretty good return on investment soon after.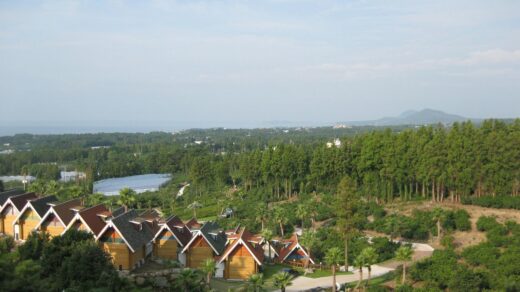 image source : pixabay.com
It's Better Compared to Traditional Purchasing and Building Methods
The fastest way to acquire a home is to look for a property in various listings, find a property you can afford, agree on the price and sign the contract. After that, you can move in as fast as six weeks. However, it's not that nifty since you don't know how the house is built or if it has problems since it's not brand new.
If you want a brand new house, you're going to purchase land first, employ an architect, agree on the price, and wait for the house to get built and move in. All of this will span for at least two years. However, you're expected to wait for about four to five months with a house and land package.
Final Words
House and land packages are prevalent nowadays for plenty of reasons. From being fast and affordable, you can also get a lot of advice and assistance when building your house. Also, it's a good investment if you're looking to invest. Instead of getting down and dirty with the traditional ways of acquiring a house, why not make your life easier with a house and land package?
Comments on this guide to 4 things to know about house and land packages article are welcome.
Property
Property Posts
Why you need weekly pool maintenance services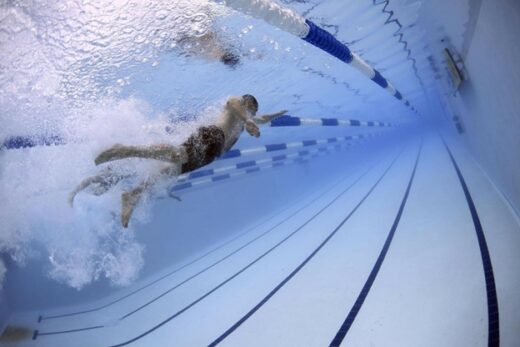 How to ensure your family swimming pool is child-friendly
Prepare Your Home Pool For Summer
Buildings
Residential Architecture
Comments / photos for the 4 things to know about house and land packages advice page welcome