Architecture Masterpieces, Best World Buildings, Beautiful Designs
4 architectural masterpieces your need to see
19 August 2019
Gatwick flyers – 4 architectural masterpieces your need to see
There are some beautiful buildings in the world, however some stand a cut above the rest and have achieved iconic status.
So if you're itching for a getaway from Gatwick and looking for a destination with first-class landmarks, here are four awe-inspiring architectural masterpieces you need to see.
Architectural Masterpieces Guide
Sagrada Familia
The Sagrada Familia church in Barcelona is a phenomenal piece of architecture, designed by the mastermind that is Antoni Gaudi.
One of the most striking features of the building is the intricate carvings on the façade.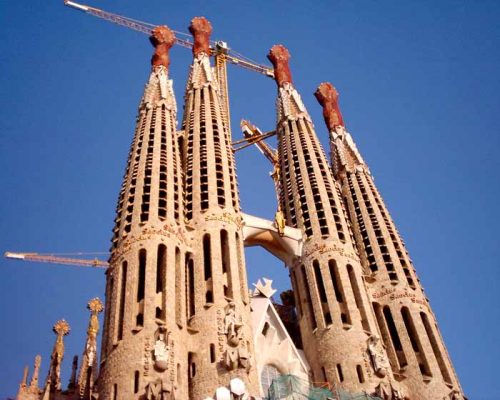 photos © Adrian Welch
Construction first began on the church in 1882 and continues today, with a predicted competition date of 2026. Despite the ongoing work it's still a wonderful place to visit – you can book tickets on the Sagrada Familia website.
The Shard
The Shard is a gorgeous glass building which, at 310 metres high, is the tallest building in the European Union and dominates the London city skyline. The Shard is made up of 11,000 glass panels which perfectly reflect the beauty and diversity of the city.
The building was originally known as London Bridge Tower, but was quickly nicknamed The Shard due to its distinct pyramid shape which resembles a shard of glass poking through the ground.
Leaning Tower of Pisa
The Leaning Tower of Pisa is a beautiful bell tower in Italy and is named so due to its prominent southward tilt – caused by the soft marshy ground at its foundation.
Construction began in 1173 and lasted nearly 200 years. The Tower was built as part of the Square of Miracles, a collection of four religious buildings celebrating the city's military success – a cathedral, a baptistry, a cemetery and the bell tower.
The Tower is eight storeys high, with each storey consisting of sublime marble arches, with the highest level also serving as a bell chamber.
For more info about this unique tower, check out this article from travel site Walks of Italy.
Taj Mahal
The Taj Mahal in Agra is a marvellous marble mausoleum that is recognised as one of the most iconic buildings in the world.
This perfectly symmetrical building is characterised by a beautiful and uniform arch and dome profile which immediately catches your eye. The main building is framed by four minarets, each with a slight outward tilt, believed to be a precaution in case of collapse.
Legend has it that the emperor Shah Jahan commissioned the building of the Taj Mahal to fulfil his wife's dying wish to be buried in the most beautiful tomb ever known – if true, he certainly succeeded.
Each of these landmarks makes for a incredible viewing experience that will change your perception of the world for the better. So now's the time to book your flights, pack your camera, find Gatwick Airport parking on SkyParkSecure.com and go and view these masterpieces up close.
That's our list! Share your thoughts on these architectural masterpieces in the comments section.
Building Articles
Hadar's House in Stokkøya, Trøndelag County
Design: Frida Öster, Asante Architecture & Design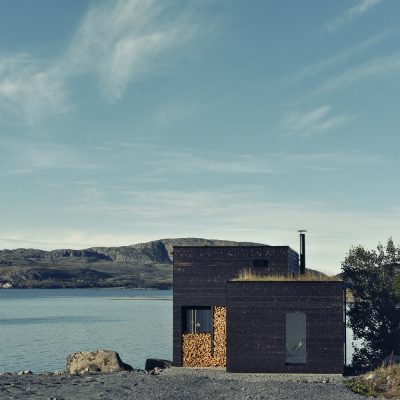 photograph : Marius Rua
Stokkøya House
Comments / photos for the 4 architectural masterpieces your need to see page welcome