Philip Enquist Architect, USA, Distinguished Alumnus Award News, California, Design Office
Phil Enquist – Distinguished Alumnus Award : USC, Los Angeles
Philip Enquist Award : Architecture Information
post updated Apr 27, 2021
Philip Enquist Architect News
SOM'S PHILIP ENQUIST, FAIA, SELECTED TO RECEIVE 2010 UNIVERSITY OF SOUTHERN CALIFORNIA DISTINGUISHED ALUMNUS AWARD
Philip Enquist Architect
March 9, 2010 (Chicago, IL) Philip Enquist, FAIA, Skidmore, Owings & Merrill LLP (SOM) Partner in Charge of Urban Design and Planning, has been selected to receive the 2010 Distinguished Alumnus Award from the Architectural Guild of the University of Southern California (USC) School of Architecture for his dedication to strengthening the physical, social and intellectual infrastructure of cities.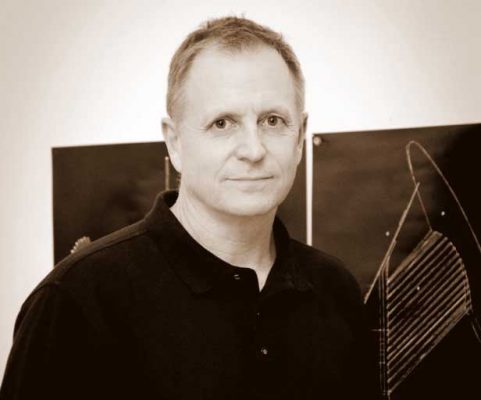 photo : SOM / studiothomas
Upon being notified of the honor, Enquist commented, "It is certainly an honor to be a recipient of USC's Distinguished Alumnus Award and to be recognized by my alma mater."
Philip Enquist will join a list of celebrated past recipients including Jon Jerde (1985), Frank O. Gehry (1987), Thom Mayne (1995), Pierre Koenig (1998), Academy Award winning art director Henry Bumstead (2004), Anthony Marnell II (2005), Christopher and David Martin (2006), USC Professor Victor Regnier (2007), Boris Dramov (2008) and Mark Rios (2009).
"Phil Enquist has brought American urban planning discourse along with American community building sensitivity to many global regions, including China," said Qingyun Ma, dean of the USC School of Architecture. "He has demonstrated the School's fundamental value: design as the integration of dynamic forces, which can span from buildings to cities."
Cory Ticktin, President of the Architectural Guild added, "As a fellow alumnus of SOM I am aware of the passion and conviction that each of its collaborators holds close to his or her own work and Phil Enquist's career certainly hits the mark and truly deserves to be this year's Distinguished Alumnus."
Enquist's work focuses on the rebuilding of inner cities, their commercial centers and neighborhoods, the strengthening of existing city infrastructure of streets and transit, and the preservation of the natural environment. He lectures widely and is well known for his ability to assess and synthesize the disparate elements of urban design. Over the last two decades, Philip Enquist has directed development and redevelopment initiatives for college campuses, existing city neighborhoods, new cities, rural districts, downtown commercial centers, port areas, and in the case of Bahrain, master planning an entire nation. Enquist strives to create the underlying structure for humane and rational habitats, workplaces, open spaces, and agricultural areas on a rapidly urbanizing planet.
During his career, Philip Enquist has collaborated closely with a wide cross-section of significant governmental and private planning entities. These include the cities of Shanghai, Detroit, Chicago, Los Angeles, and London; Harvard University; Bowdoin College; the Kingdom of Bahrain; and others. A key to the work of Phil Enquist is his belief that long-term planning on urban, regional, and even national scales are both necessary and possible for the creation of a culture and ethic of sustainable development.
Philip Enquist graduated from USC with a Bachelor of Science in 1974 and a Master of Architecture in 1979.
Presentation of the award will be made at the 51st Annual USC Architectural Guild Dinner on Wednesday, May 5, 2010 at USC's Town & Gown. A cocktail reception will begin at 5:00 p.m. with dinner and presentation to begin at 7:00 p.m. Proceeds from this fundraising event support scholarships for students at the USC School of Architecture.
About SOM
Skidmore, Owings & Merrill LLP (SOM) is one of the leading architecture, urban planning, interior design, and engineering firms in the world, with a 75-year reputation for design excellence and a portfolio that includes some of the most important architectural accomplishments of the 20th and 21st centuries. Since its inception, SOM has been a leader in the research and development of specialized technologies, new processes and innovative ideas, many of which have had a palpable and lasting impact on the design profession and the physical environment.
The firm's longstanding leadership in design and building technology has been honored with more than 1,400 awards for quality, innovation, and management. The American Institute of Architects has twice recognized SOM with its highest honor, the Architecture Firm Award-in 1962 and again in 1996. The firm maintains offices in Chicago, New York, San Francisco, Washington, D.C., London, Hong Kong, Shanghai, Dubai and Brussels.
Additional information : Skidmore Owings Merrill
USC
The USC School of Architecture is located in the heart of Los Angeles, a singular laboratory in which to study and understand urban conditions and their architectural implications. With the appointment of Dean Qingyun Ma the School extends its global reach into new territories, launching new initiatives in cross-cultural and cross-disciplinary discourses, strengthening ties in the community and around the world. Established in 1919, the USC School of Architecture was the first of its kind in Southern California. Educational offerings include architecture, landscape architecture, building science and historic preservation. Among its notable graduates are Conrad Buff III, Donald H. Hensman, Pierre Koenig, and two Pritzker Prize Laureates: Frank O. Gehry (1989) and Thom Mayne (2005).
Website: SOM | Philip Enquist
Location: Chicago, IL, USA
American Architecture
Architecture USA – architectural selection below:
American Architectural Designs : links
DRIFT, 2020, Dallas, Texas, USA
Design: sculpture by Gerry Judah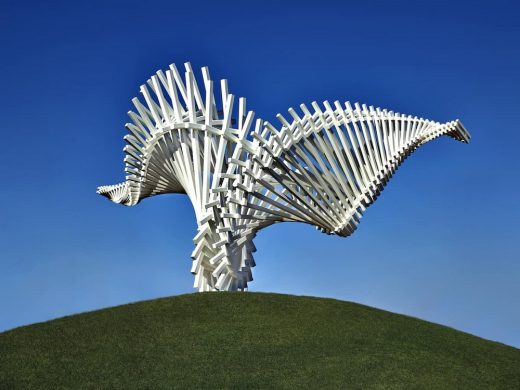 photo : Dan Sellers
DRIFT, Dallas, Texas sculpture by Gerry Judah
Buildings by SOM
Building Designs by SOM – Selection
Burj Khalifa, Dubai, UAE
Burj Khalifa : tallest building in world
Digital Media City Landmark Tower, Seoul, Korea
Digital Media City Landmark Tower
Comments / photos for the Phillip Enquist Architecture page welcome