Pei Cobb Freed & Partners Architects NYC, Building, America, USA, Photos, Office Designs
Pei Cobb Freed & Partners, Architects
Contemporary Architecture Office in New York City, NY, USA: Design firm Information + News
Jan 21, 2020
International African American Museum, Charleston, South Carolina, USA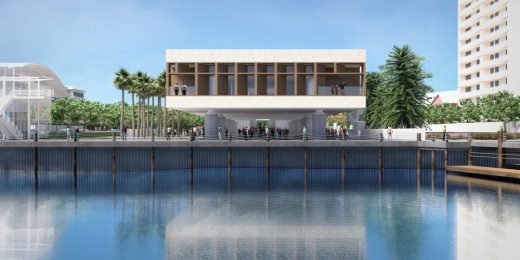 image from architects
International African American Museum in Charleston
On the waterfront site that was the port of arrival for nearly half of all enslaved Africans brought to North America in the eighteenth and nineteenth centuries, a long-anticipated museum dedicated to telling their stories and celebrating the contributions of their descendants has at last broken ground.
May 17, 2019
I.M. Pei Dies
I.M. Pei Dies
Ieoh Ming Pei was born in China in 1917. He formed I M Pei & Associates in 1958.
I M Pei & Partners were formed in 1966 and received the American Institute of Architects 1968 Architectural Firm Award. I M Pei & Partners have since become Pei Cobb Freed & Partners: their office is in New York.
With I.M. Pei's passing e-architect will report on his legacy and impact, with some commentary/reflection from other architects.
Louvre Pyramid Paris: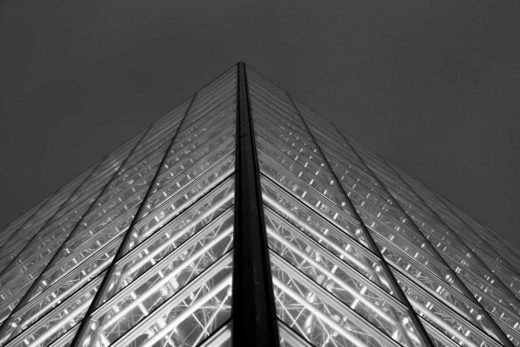 photo © Steven Powell, 2010
The metropolitan Boston area (including Cambridge) counts seven buildings attributed to Pei as principal designer (see below list).
If we add Harbor Towers (attributed to Henry Cobb) and the Christian Science Monitor building (attributed to Araldo Cossutta) as firm projects then we expand the conversation.
Pei received a bachelor's degree from the Massachusetts Institute of Technology in 1940
Later he gained a master's from Harvard University's Graduate School of Design, Boston, MA, USA, in 1946.
Boston's leading architect, David P. Manfredi, the CEO & Founding Principal of Elkus Manfredi Architects will offer thoughts on:
– Pei's impact on the city of Boston
– Pei's impact on the field of architecture globally
– why we all think differently about buildings because of Pei
List of buildings in metropolitan Boston attributed to I.M. Pei:
– Government Center Master Plan, Boston
– John F. Kennedy Library, Boston
– West Wing of the Museum of Fine Arts, Boston
– Green Building at MIT, Cambridge
– Dreyfus Chemistry Building at MIT, Cambridge
– Ralph Landau Chemical Engineering Building at MIT, Cambridge
– Wiesner Building – Center for Arts and Media Technology at MIT, Cambridge
Apr 26, 2018
Pei Cobb Freed & Partners, Architects News
Pei Cobb Freed & Partners News
David H. Koch Center, New York City, NY, USA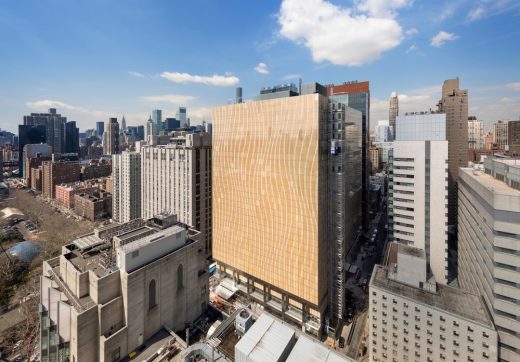 photo © Albert Vecerka / ESTO
David H. Koch Center
The opening announced of the NewYork-Presbyterian David H. Koch Center, a world-class ambulatory care center that combines innovative clinical approaches and cutting-edge technology to provide exceptional care and a seamless patient experience.
21 Feb 2018
IESB Brasilia, Brasília, Brasil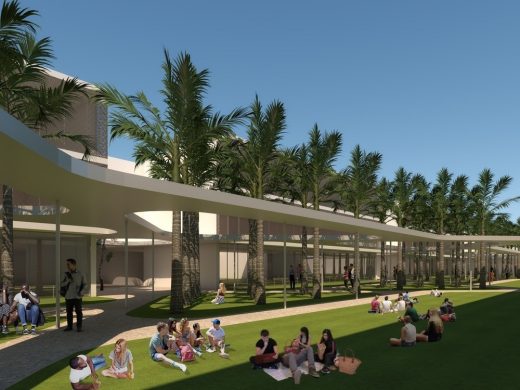 image from architects
IESB University Building in Brasilia
IESB's inward-focused existing campus will be transformed by an L-shaped complex featuring a new academic allée and a generous entry precinct with facilities that serve both the university and the public.
4 Dec 2017
Tivoli Hjørnet, Copenhagen, Denmark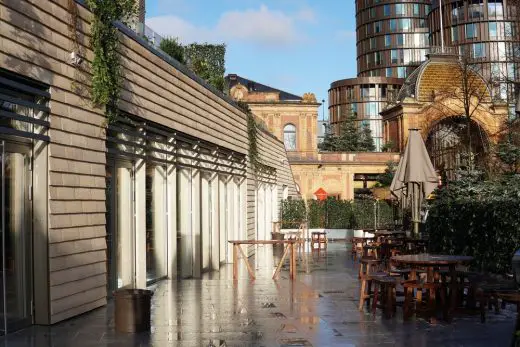 image from architects
Tivoli Hjørnet in Copenhagen
An undulating glass and terraced terracotta pavilion opened at Tivoli Gardens on November 17 to public acclaim. The new building transforms the western edge of the historic park and brings fresh excitement to Copenhangen's urban core.
Nov 22, 2017
SXSW Headquarters, Austin, Texas, USA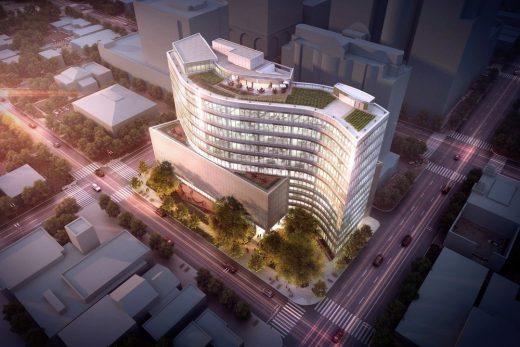 image from architects
SXSW Headquarters in Austin
Construction is under way on SXSW Center, the new headquarters of South by Southwest, the Austin-based company that produces the annual SXSW music, film, and interactive festival. Designed by the architectural firm Pei Cobb Freed & Partners, the 13-story, 280,000-square-foot complex will consolidate the company's various campuses and promote creative collaboration between SXSW and its partner organizations.
Apr 3, 2009
National Museum of African American History and Culture – Design Team Shortlist, Washington D.C., USA
One of Six Design Teams Shortlisted – Final Design selection took place in April 2009
Devrouax + Purnell Architects • Pei Cobb Freed & Partners Architects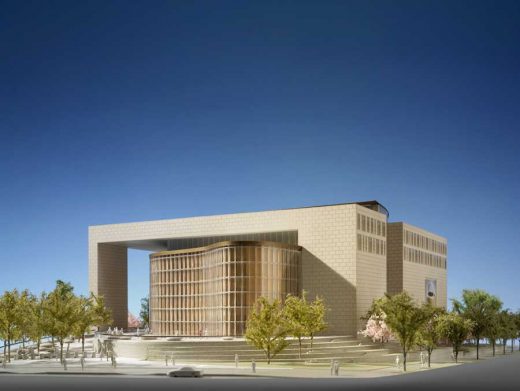 image courtesy Devrouax + Purnell Architects • Pei Cobb Freed & Partners Architects
National Museum of African American History & Culture
OCBC Center, Singapore
Date built: 1976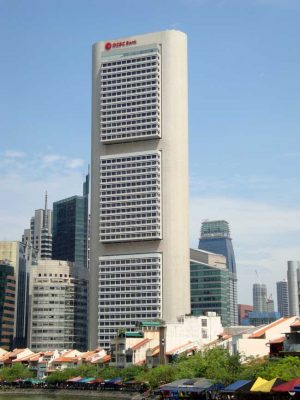 photo © Tom Ravenscroft
OCBC Center Singapore
Apr 26, 2017
I. M. Pei turns 100
The celebrated Chinese-American architect turns 100 years old on April 26: I M Pei
Jun 23, 2010
JFK Airport Terminal 6, New York, USA – Demolition Opposition
JFK Airport Sundrome
I. M. Pei receives the Royal Gold Medal for architecture
I. M. Pei wins RIBA Gold Medal 2010
Architect I. M. Pei received one of the world's most prestigious prizes for architecture, the Royal Gold Medal, at the Royal Institute of British Architects (RIBA) in London.
Pyramide du Louvre, Paris, France
Design: Pei Cobb Freed & Partners
The Louvre Pyramid was one of the most controversial of President Mitterrand's Grand Projets. Entitled Le Grand Louvre, the design involved a glass pyramid central to the courtyard allowing better access and circulation into these famous Parisian galleries.
Paris Louvre Pyramid
More architecture projects online soon
Location: Manhattan, New York, USA
IM Pei Practice Information
Architect studio based in Manhattan, New York, USA
About Pei Cobb Freed & Partners
With projects in progress in North America, Europe, the Middle East, Asia, and Australia, Pei Cobb Freed & Partners is a leader in architectural design and sustainability. Across six decades of exceptionally diverse practice, the firm has completed building and planning projects in more than 100 cities around the world.
Based in New York, the firm's eight partners and approximately 80 colleagues approach each project on its own terms, drawing inspiration less from formal or theoretical preconceptions than from particularities of place and program. Consistently recognized for excellence in design, the firm's projects have received more than 250 major awards, including 24 AIA Institute Honor Awards and three AIA Twenty-five Year Awards.
Museum of Islamic Art, Doha, Qatar
Museum of Islamic Art Doha
Bank of China Tower, Hong Kong
Design: I.M. Pei & Partners, Sherman Kung & Associates Architects Ltd
Bank of China Hong Kong
Jacob K. Javits Convention Center, 655 West 34th Street, New York, USA
Design: I M Pei & Partners, Architects
Javits Convention Center New York
Ieoh Ming Pei : Pritzker Prize architects winner in 1983
Website: www.pcfandp.com
Architectural Designs
Comments / photos for the I M Pei architecture page welcome