Marshall Strabala Architect, Architecture, USA Buildings Images, Towers Design
Marshall Strabala Architect : Architecture
Major Developments + Projects – Gensler Architects
post updated May 20, 2021 ; Aug 13, 2016
Marshall Strabala
With Groundbreaking Of Shanghai Tower, China's Tallest Building
Architect Marshall Strabala
Reflects On His Impressive Design Career
Strabala Has Designed Prominent Buildings in Asia, Europe, North America, Including Three of The World's 10 Tallest Buildings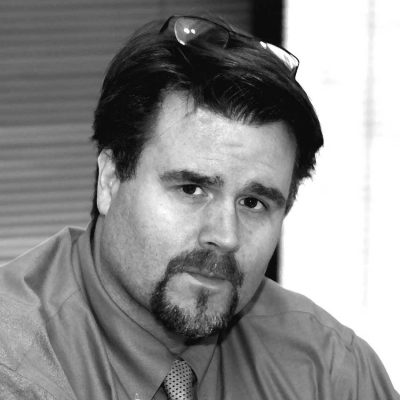 SHANGHAI, China – Having designed several of the most important buildings on three continents, including the world's tallest building, the Burj Dubai, American architect Marshall Strabala has enjoyed learning new techniques and ideas from every project that he has worked on during his 23-year career.
With his latest project which breaks ground on Nov. 29th, the 632-meter (2074-foot) Shanghai Tower, China's tallest building, Strabala says that it has been his most exciting and demanding project yet.
A "Performance Designer"
Rather than clinging to a particular style, Strabala views his designs more in terms of their function.
"Style is an odd thing, mostly a category of time. I seek a timelessness in all my projects. I want to create a feeling of permanence over a particular style. I think of myself as a 'performance designer' in that it will be the functions of the building that will always speak to how it looks, not what the latest fad dictates. Some designers repeat the same formalist thing over and over again," said Strabala. "I look at every project with fresh eyes and a point of view that will allow constant discovery and continued improvement. At 47 years of age, I am old enough to have done many projects before, yet young enough to say, '"Why not do things this way?"'
Honored Achievements
In total, Strabala has designed more than 50 world-renowned developments in North America, Asia and Europe, including three of the world's 10 tallest buildings. His projects include the Hong Kong Convention & Exhibition Centre in Hong Kong, the
5 Canada Square building at London's Canary Wharf, and the Houston Ballet.
For his creative and innovative designs, Strabala has been honored with several of the highest national and international awards in the field of architecture. This includes two AIA Honor Awards, the Burnham Prize from the Chicago Architecture Club, and two ASHRAE Excellence in Engineering Awards.
One-on-One with Marshall Strabala
During a break in his hectic work schedule in Shanghai, I asked Marshall Strabala about his latest project and his impressive design achievements:
Q: How did you get involved in the Shanghai Tower project?
Strabala: "I was recruited away from SOM by Gensler Architects to serve as their Director of Design. They were seeking a designer that would improve the quality and visibility of design, and my portfolio of high-profile projects around the world sealed the deal.
As one of my first projects there, in June 2006, Jun Xia, the head of our Shanghai office contacted the client, Shanghai Tower and Construction Development Co, and used my portfolio to initiate conversations. In December 2007, I flew to Shanghai with Art Gensler, the chairman of Gensler to make the formal presentation, as we were up against about 10 local and international firms. The 21-month-long competition ended in March 2008, when we learned we won and beat out Foster + Partners, Kohn Pederson Fox, and even my old firm, SOM."
Q: How is the Shanghai Tower project different from your others over the years?
Strabala: "I have designed many super-tall buildings (300 meters or higher), including the 160-story Burj Dubai in Dubai, the 110-story tower at the King Abdullah Economic City in Saudi Arabia, a few structures in the 70 to 80 story range, and several of 40 to 60 stories tall. The 120-story Shanghai Tower is the integration of 20 years of experience in this building type, and I believe the most significant project I have ever worked on. We used the "performance" approach to design the building, in other words, developing its design to fit its function and performance. This contrasts with the formalist approach to design, focused on using certain forms and viewing a building as one un ified whole, which we applied as recently as 10 years ago."
Q: Why does China has such an interest in building tall buildings, or what you call "super-tall buildings (those 300 meters and taller) in its major cities?
Strabala: "China has several of the world's most populous cities. For example, Shanghai, with a population of 20 million, is running out of land in its center city. Over the past 15 years of so, the city has had an incredible growth in skyscrapers. Super-tall residential projects will always be more sustainable than suburban single family homes, and therefore, financially viable. Shanghai Tower will incorporate residences as well as office and retail space. China is not playing the 'height game' of building the tallest buildings to set new height records, but trying to create a more livable and workable urban environment."
Q: How has your design style changed or adapted over the years?
Strabala: "I have seen a lot of changes in design in my career, but it has always been a progression of ideas and forms. I am very lucky – or all architects are – that I have never had the same or comparable project twice. It is always a new building, in a new city, fulfilling a new purpose, with a different program. There has been a considerable evolution, new ideas, and never the same solution. There is still a lot of discovery overlaid with experience and integrated with my imagination. I love this job. While of course there are some proportions that I am quite familiar with, I still find myself saying '"Why not try this?'"
Q: What notable architects or artists have most influenced your own building designs?
Strabala: "I love the work of several little known Japanese and Korean architects, including Tadao Ando of Japan, and the Korean firm of Design Camp Moon Park. They produce very sophisticated and beautiful designs. Architect Adrian Smith is a great friend, and while our styles are quite different, we worked together 18 years in Chicago and I have learned from him. Then, there are the engineers, including Ahmad Abdelaraq, Stan Korista and Ron Johnson, who are among the world's best structural engineers. And, Ray Clark is a mechanical engineer that I was fortunate to have co-taught a graduate design class with for six years.
Adrian Smith of Adrian Smith Gordon Gill Architecture
Q: If you had to rank your designs to find your five or six personal favorites, which would they be?
Strabala: "I would first start with the Shanghai Tower, and rounding out the other top five designs would be the:
Houston Ballet (Houston, Texas), slated for completion in 2011
Nanjing Greenland Building (Nanjing, China), slated for completion in 2009
Hong Convention and Exhibition Center (Hong Kong), completed in 1997
LG Kangnam Art Hall (Seoul, South Korea), completed in 1997, and finally the DS1 (5 Bank Street) at Canary Wharf (London, England) completed in 2001″
Q: By the year 2025 or 2050, how will the design of super-tall buildings (those 300 meters or taller) be different that they are today?
Strabala: "The overall design and building process will be similar. There may be newer and faster computer tools and modeling systems to visualize building designs, but the ultimate tool that will create buildings is the human mind. Architecture will continue to evolve though as we learn from developing new buildings."
Q: How has the growing interest in green building design influenced your final designs?
Strabala: "While I have my LEED certification, I think about 'green building' a bit differently than many architects. I believe strongly in the green building movement, but the current rating systems are of little value. Hopefully, the systems will be updated and strengthened in the future to provide better guidance. The test should not be that putting in an extra few bike racks or an electric outlet wins points. Ultimately, the real goal is to reduce the energy consumed over time. All of our systems and material choices need to be the most sustainable because a sustainable solution is almost always th e most economical answer."
Photo of Mr. Kong Qingwei, chairman of Shanghai Tower Construction & Development Co. Ltd., the building's developer, with Marshall Strabala attending Saturday's (Nov. 29th) groundbreaking ceremony in Shanghai:

Location: Shanghai, China
Marshall Strabala Practice Information
Strabala earned a bachelor's degree in design at the University of California at Los Angeles (UCLA) in 1983. He received a master's degree in architecture from Harvard University's Graduate School of Design in 1988. And, he became an Affiliated Fellow at the American Academy in Rome, Italy in 1997.
His designs have been recognized with many of the architectural profession's highest national and international honors, including two American Institute of Architect Honor Awards (2004, 2005), two ASHRAE Excellence in Engineering Awards (1998, 1999), the Burnham Prize from the Chicago Architecture Club (1996) and the USITT Architecture Award (2001).
Eager to share his design ideas with his peers and architecture students, Strabala frequently lectures and publishes papers on topics such as
green-building design and tall buildings.
Besides the Shanghai Tower, Burj Dubai and Nanjing Greenland Financial Center, Strabala has designed more than 50 prominent buildings worldwide including:
– Discovery Tower, Houston, Texas, to be completed 2010
– Houston Ballet, Houston, Texas, to be completed 2011
– King Abdullah Economic City *, Jeddah, Saudi Arabia, to be completed 2010
– Incheon Free Economic Zone (IFEZ) Development, Incheon, South Korea, to be completed 2012
– Tesoro World Headquarters, San Antonio, Texas to be completed 2009
– 5 Canada Square at Canary Wharf, * London, England, completed 2003
– Hong Kong Convention and Exhibition Center *, Hong Kong, completed 1997
– LG Kangnam Building *, Seoul, South Korea, completed 1997
A member of the American Institute of Architects (AIA), Strabala earned his LEED Professional Accreditation that distinguishes building professionals with the knowledge and skills to successfully steward green building practices and principles. He is registered as a professional architect in the states of Texas, Illinois, New York and California.
He and his wife, Joan Mills, currently live in Shanghai. In his free time, he enjoys learning more of the Chinese language, and is constantly intrigued by the captivating Chinese culture and food.
Strabala is a native of Seattle, Washington, and grew up in the San Francisco area (Orinda, California).
(* Project done as Associate Partner in Charge of Design, Skidmore Owings & Merrill LLP)
Biography
MARSHALL STRABALA, AIA, LEED, AFAAR
Marshall Strabala is the Director of Design at Gensler, a leading global architecture, design, planning and consulting firm.
With 23 years of professional experience in architectural design, Strabala has applied his creative skills and experience to design several of the world's most high-profile buildings. His design portfolio encompasses a variety of well-known structures from concert halls and convention centers, to three of the world's 10 tallest buildings, including:
Shanghai Tower, a 632-meter (2070-foot) super-tall office, residential and retail tower in Shanghai, China, scheduled for completion in 2014.
Burj Dubai, * the world's tallest building at 808-meters (2650-foot) now being constructed in Dubai, United Arab Emirates, and due for completion in 2009.
Nanjing Greenland Financial Center, * a 420-meter (1380-foot) office, hotel retail and apartment complex to be completed in 2009.
Based at Gensler's Houston office, Strabala has lived in Shanghai, China for the past year as he oversees the design of the Shanghai Tower, his most important project to date. For this project, Strabala has worked directly with Gensler's chairman, Art Gensler, to present his creative and innovative designs to their Chinese clients, and negotiate plans.
Before joining Gensler in March 2005, Strabala held various design management positions with Skidmore Owings and Merrill's (SOM) Chicago office since 1986. In his final project there, he served as the Associate Partner in charge of design for the Burj Dubai.
Marshall Strabala former practice : Gensler
Architecture Designs
America Architecture News – latest building updates
American Architectural Designs – selection:
Hexagon View Cabin, west bank of Austin, Texas
Design: LaRue Architects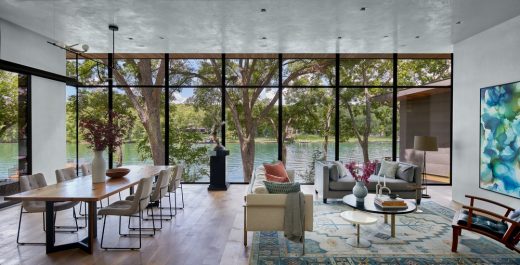 photograph : Dror Baldinger
Hexagon View Cabin at Lake Austin
Confluence Park, San Antonio
Design: Lake|Flato Architects + Matsys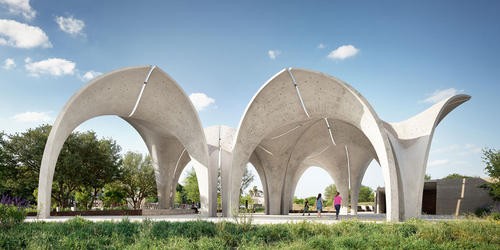 photo : Casey Dunn
Confluence Park San Antonio
Architectural Designs
Comments / photos for the Marshall Strabala Architect page welcome