Krueck & Sexton Architects, US Building Photos, Illinois Design Studio News, KSP Office Projects
Krueck Sexton Partners
Contemporary Chicago Architect Practice, Illinois, USA: Design Firm Information + Images
post updated February 15, 2022
Krueck Sexton Partners News
Krueck Sexton Partners Architects News
July 21, 2021
Loyola Academy Center for the Performing Arts, Chicago, IL, United States
Design: Krueck Sexton Partners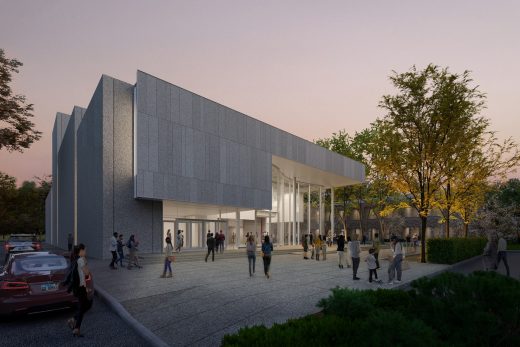 image courtesy of architectue practice
Loyola Academy Center for the Performing Arts Building
A striking new performing arts center has broken ground on the campus of Loyola Academy, a private Jesuit college preparatory school in Wilmette, Ill. The $25.76 million Loyola Academy Center for the Performing Arts will transform the northeast corner of the school's campus with flexible indoor and outdoor performance spaces that support a vibrant arts program for all students.
Mar 27, 2021
Silvio J. Mollo Federal Building, New York City, USA
Design: Krueck Sexton Partners (KSP)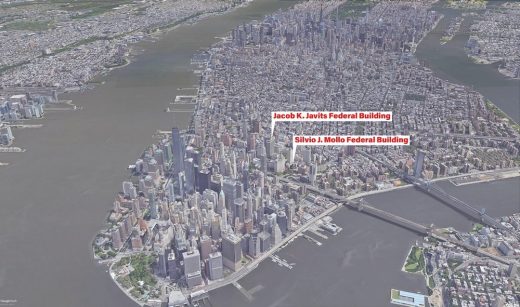 photo courtesy of architects office
Silvio J. Mollo Federal Building
KSP has been selected by the General Services Administration (GSA) to provide Architect-Engineer (AE) services as part of a comprehensive $240 million modernization of the Silvio J. Mollo Federal Building at 1 St. Andrew's Plaza in New York City.
Sep 30, 2020
Krueck Sexton Partners
New name. New look. Continued commitment.
The transformation of Krueck + Sexton Architects begins today:
building upon their 40-year design legacy to create an inclusive future.
Their new name — Krueck Sexton Partners — reflects this change.
The new look represents the practice's vision for a better experience for employees and clients. The new brand establishes who the firm have become and all they have to offer.
The leadership commitment continues with five newly appointed partners:
Sara Lundgren, Don Semple, Yugene Cha, Juan Villafañe, and Jamie Cook — all long-term colleagues who share the practice's vision of sustainable growth and design impact.
Sep 5, 2017
Krueck & Sexton News
Volume Gallery Presents:
Krueck + Sexton REFLECTIONS – FROM THERE TO HERE
September 9th – October 28th, 2017
Reception: Saturday, September 9th 5-8PM
Krueck + Sexton, Lounge Chair: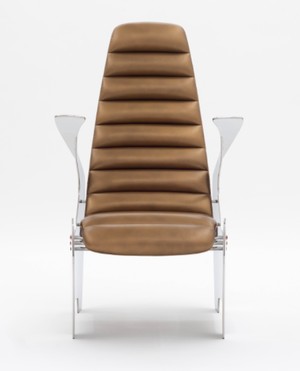 Volume Gallery is pleased to announce its first solo exhibition with Krueck + Sexton, Reflections – From There to Here, opening Saturday, September 9th from 5-8 PM at 1709 W Chicago Ave, Chicago IL, 60622.
Ron Krueck and Mark Sexton have worked in partnership for over 35 years. Their first private residence commission was the now iconic Steel and Glass House (Chicago, 1979). Soon after completion, they began a series of commissions for prominent Chicago tastemakers including Beverly/Barry Crown and Joan Weinstein – the owner of Ultimo, an infamous fashion boutique known for bringing Giorgio Armani and Sonia Rykiel to Chicago.
Reflections, focuses on works – specifically, chairs – from these 1980s commissions, which propelled Krueck + Sexton's career. Larger projects, ranging in scale, followed–from restoring Crown Hall to larger buildings like Spertus Institute for Jewish Learning and Leadership in Chicago, as well as numerous projects around the U.S. and Europe.
Central to Reflections is the Lounge Chair. Originally designed for the Weinstein commission, this piece is being realized for the first time. Fabricated by the same metal craftsmen that were responsible for the production of all of the furniture from the 1980s, the Lounge Chair is a beautiful example of Krueck + Sexton's unique approach to juxtaposing a cool material like polished stainless steel with the bronze metallic leather.
Each piece of furniture in Reflections is an elegant expression of form, proportion, and sensuous materials. The structures are highly reflective appearing to lighten the mass of the design. The byproduct of reflectivity is that it absorbs and becomes part of the environment it is placed. It is an object at one moment and folds into space the next. The reflective stainless steel enables an expression of fluidity in form. Paradoxically, each organically inspired piece appears to be a celebration of industrial design, while in reality they are all meticulously handmade.
The mohair and cotton velvet fabric is a natural material that is visually soft with multidimensional hues created by how the light hits it and is used in all of the chairs. The fabric is supple and almost warm to the touch, in contrast to the cool precision of the machine made stainless steel. The connections are all about expressing how materials are put together. They are often highly articulated to support the visual delight, rhythm and scale of the object. Although the furniture was designed for specific residences, their classic form and materials allow them to work outside the original space.
Reflections – From There to Here to continue through October 28th.
Ron Krueck was born in 1946 in Cincinnati, Ohio, where, in his early years, he was exposed to art in the local art museum and was encouraged to draw. He chose to study architecture at the Illinois Institute of Technology in Chicago, where he was impressed with Crown Hall, designed by Ludwig Mies van der Rohe.
During the summers, while studying at IIT, Krueck traveled, thinking he could gain more architectural insights from seeing the world's great cities and monuments than from working. After he received his B.A. from IIT in 1970, Krueck took a job at the Chicago office of C.F. Murphy, now Jahn, and then with the office of Hammond Beeby. In 1975 he left the practice of architecture to study painting and drawing at the Art Institute of Chicago, until he opened his office with the commission of The Steel and Glass House in 1979.
The studio continues to be influenced by Krueck's interest in art, as well as by his early education in the Modernist doctrines at IIT. Krueck had worked with Mark Sexton for ten years when they established the office of Krueck & Sexton Architects in 1991. Krueck has taught at the Graduate School of Design at Harvard University, and at the Illinois Institute of Technology, a position he held until 2012.
Krueck's built work has received numerous design awards, and his architectural drawings are in museum collections and have been exhibited in exhibitions worldwide since 1981. Krueck is active in Chicago's cultural affairs and serves on boards and committees of related interest. Krueck was elected to the Interior's Hall of Fame, as well as to the College of Fellows of the American Institute of Architects in 1992.
Mark Sexton is a founding partner of Krueck + Sexton Architects, Mark designs and manages all of the firm's work along with Ron Krueck. His belief that exceptional architecture can and does make a difference to people's lives is a hallmark of the studio. His dedication to craftsmanship, material, and detail enables the firm's built work to express the values of modern design with a timeless quality.
Mark graduated from the College of Architecture at the Illinois Institute of Technology in 1980 and continues his support of the school serving on the Board of Advisors. He is a member of the GSA Design Excellence Program National Registry of Peer Professionals, the Chicago Architecture Biennial board and is on the faculty of Northwestern University teaching Architecture Engineering and Design at the School of Civil and Environmental Engineering.
He received the distinction of Fellow of the American Institute of Architects in 2006 and annually participates in the Bridge mentor program sponsored by the AIA, College of Fellows and Young Architects Forum.
Mark lectures at diverse venues worldwide including universities, cultural institutions and conferences. Sharing the firm's experience of collaboration, he has participated in symposiums jointly with clients, consultants and colleagues.
Volume Gallery has a specific focus on American design, particularly emerging contemporary designers. Founded by design specialists Sam Vinz and Claire Warner, Volume Gallery releases editions, publications, and exhibits that showcase the work of American designers to regional, national, and international audiences. Volume Gallery asks critical questions of what it means to be an American designer in a culture that is rapidly becoming global in scale, while simultaneously examining the American experience. Volume Gallery is derived from a compulsion to provide a platform for emerging American designers to engage with an international audience.
Volume Gallery
1709 W Chicago Ave
Chicago, IL 60622
Tuesday – Saturday 11AM – 6PM
Oct 20, 2016
2016 AIA Lifetime Achievement Award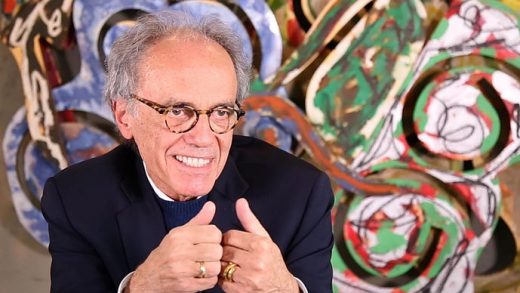 Krueck + Sexton Architects is honored to announce that Founding Principal, Ron A. Krueck, FAIA, is the recipient of the 2016 AIA Chicago Lifetime Achievement Award.
Ron Krueck: AIA Chicago Lifetime Achievement Award from Krueck + Sexton Architects on Vimeo.
as he continues to lead Krueck + Sexton Architects in the coming decades with partners Mark Sexton, Tom Jacobs, and Scott Pratt
S.N. Shure Theater, Niles, IL, USA





photos © Bill Zbaren
Dec 4, 2012
Winner of Interior Architecture Honor Award, 2012 AIA Chicago Chapter
Niles, IL | 2009 Shure Inc., a manufacturer of high performance microphones, required a flexible 142-seat theater space to support audio and video presentations for large groups and to demonstrate their products through live performances.



drawing © Krueck+Sexton
The interior is acoustically "tuned" for amplified music and speech, and includes full theatrical lighting with programmable dimming. The theater is digitally linked to a full recording and mixing studio located in the adjacent Technology Center, providing Shure Inc. the opportunity to demonstrate their product's live broadcast capabilities.
Edward H. Levi Hall, University of Chicago, IL, USA

Edward H. Levi Hall from Krueck + Sexton Architects on Vimeo.
Dec 3, 2012
1730 Pennsylvania Avenue, Washington DC, USA



photo © Anice Hoachlander
1730 Pennsylvania Avenue
This building renovation "integrated performance, design excellence and execution to repair the failing façade of a high-profile building only steps away from the White House". A structural evaluation revealed that the stone cladding was unstable. For the client, Tishman Speyer, it was an opportunity to change the image and metrics of this commercial office building with a catch: the building's tenants could not be displaced.
27 Jan 2012
Krueck & Sexton Award News
Tom Jacobs, the youngest Principal in the practice, has been honored by the American Institute of Architects with the 2012 Young Architects Award
Ron Krueck, Mark Sexton and Tom Jacobs speak about their relationship to, and explorations with, glass through the lens of 3 innovative projects: the Transparent House, the Crown Fountain in Millennium Park and the Spertus Institute of Jewish Studies in Chicago:

Glassworks.
Krueck & Sexton – Key Projects
Featured Buildings by Krueck & Sexton Architects, alphabetical:
1100 and 1150 First Street, Washington DC, USA
2009
Design Architect: Krueck & Sexton, Chicago IL
Architect of Record: Gensler, Washington DC



photo : Krueck+Sexton
1100 First Street
The project consists of two distinct buildings placed perpendicularly to First Street, and parallel to each other. This allows both buildings equal frontage on the primary, address side of the site while forming a common plaza courtyard between the opposing long sides.
Spertus Institute of Jewish Studies, Michigan Avenue, Chicago, IL, USA
2009



photograph : Bill Zbaren
Spertus Institute of Jewish Studies
The Spertus Institute of Jewish Studies selected Krueck & Sexton to design a signature architectural statement about the nature of Jewish culture, light and learning. Spertus, set in the Historic Michigan Boulevard District designed by architects such as Burnham and Sullivan, resembles an exquisitely cut diamond placed into the great wall of stone that rises like a cliff across Grant Park.
More projects by Krueck & Sexton Architects online soon
Location: 221 W. ERIE STREET, CHICAGO, IL 60654, USA
Chicago Architects Practice Information
Architect studio based in Chicago, Illinois, USA


photograph : Bill Zbaren
About Krueck Sexton Partners
Krueck Sexton Partners (KSP) is a Chicago-based architectural design practice with a 40-year legacy of creating environments that elevate the human experience. Grounded in the pragmatism and clarity of Chicago's architectural heritage, KSP brings together a natural curiosity with insights from the firm's diverse body of work. The KSP team is committed to realizing each project's hidden potential and creating opportunities to increase its impact and value.
Chicago Architecture Studios : Practice Listings
Chicago Architectural Designs
Chicago Building Designs
Comments / photos for the Krueck Sexton Partners Architects – Design Office Illinois page welcome