FKA Architecture and Interiors, England, Studio, Building, Projects, Office, Designs, News
FKA Architecture and Interiors, London
Global Boutique Design Firm based in London, UK
post updated 10 Apr 2021
FKA Architecture and Interiors News
17 Oct 2016
FKA rebranded nearly two years ago as Arney Fender Katsalidis:
Arney Fender Katsalidis Architects
FENDER KATSALIDIS ARNEY launches in London
– Boutique global design firm to take integrated approach to art, architecture and interiors
– Practice announces significant projects for Brookfield Office Properties and Deloitte
FENDER KATSALIDIS ARNEY (FKA), a boutique global design firm, has today launched in London.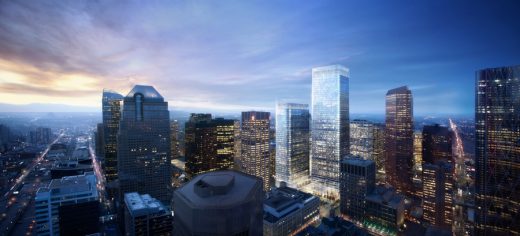 image from architect
FKA's services span architecture, interior design, consulting and masterplanning, with focus on three sectors – workplace, lifestyle and public. Taking an integrated approach to art, architecture and interiors, FKA focuses on design excellence and exceptional client service.
FKA has been created through the merger of the newly created London studio of Earle Arney, former Global Board Member and Company Director of Woods Bagot Europe, with the established partnership of Karl Fender and Nonda Katsalidis, whose FENDER KATSALIDIS practice has a quarter century of collective, award winning experience. Based in Southwark, FKA's London studio is already a 30 strong team of experts including several senior directors from some of the world's most venerated architecture and design practices, such as Foster + Partners, Woods Bagot and Gensler.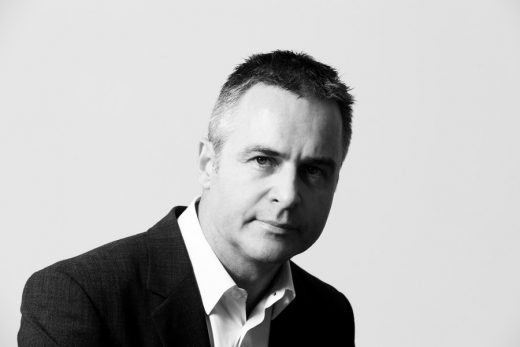 image from architect
Globally, FKA's 150 design professionals work across five regions from three studios – Sydney, Melbourne and now London. FKA's global team has recently worked in 26 different cities but tactically limits the size of its practice to ensure all Directors are continuously accessible to their clients through the life of projects. FKA does not strive to be the largest global practice and work on every project. It does however strive to create the world's best projects.
Earle Arney, Director and MD of FKA said: "My fellow Directors and I are delighted to partner our London studio with the award winning practice FENDER KATSALIDIS. Their innovative and critical re-thinking of both residential and cultural projects, combined with our team's rigor at creating some of the world's most transformative workplaces, ensures FKA brings a new design approach to London."
"As a Londoner it's tremendously exciting to launch our new studio in Southwark. The incredible talent and expertise of London enables us to export our services globally and simultaneously draw on our international experience to bring the best of global thinking to our great city. Fender Katsalidis Arney have been delighted at how many of our clients and colleagues have placed their trust in us.
Fender Katsalidis Arney think this is in part symptomatic of the changing nature of our profession in which it is no longer about size but whether you have the best talent, are the best collaborators you possibly can be and harness the best technology. At FKA we realise that we are only as good as our people and we are blessed to have a great team with whom we have worked for many years."
Arney is passionate about the buildings his firm creates and how FKA works: "At FKA we believe that the quality of spaces in which we work, live and recreate has the capacity to uplift and delight. We bring this belief to all our projects and take great joy in crafting buildings and interior spaces to ensure they are designed from the inside-out as much as the outside-in. We also take great care in how we listen, think and collaborate. Our collective culture is built on years of collaborating. Although we have three studios, we share our creative capital, financial resources and specialist talent – we are One Firm."
FKA London has been appointed by Brookfield Office Properties as Design Architect on its C$1 Billion development Brookfield Place Calgary. FKA have formed a partnership with Dialog as Executive Architects which has yielded a Planning Consent and Land-use Rezoning of the site in near record time while also winning praise from the City Mayor and Councilors for both design excellence and how the consultation process was conducted.
FKA is leading the internal and external design aspects of the 2.8 million square feet development. On completion, it will be the tallest building in the city, consisting of two towers of 56 storeys and 43 storeys. Occupying an entire city block in central Calgary Canada, the development will feature premium commercial office space together with an extensive public realm activated by retail and restaurant spaces across a 3 storey high Winter Garden that spans 27,000sqft and an Urban Plaza of 23,000sqft. Demolition of the site has commenced and Brookfield has announced that Cenovus Energy will occupy 1 million sqft. Phase 1 of the project is scheduled for completion in mid-2017.
FKA has also been appointed to create and deliver two transformational workplaces for Deloitte in Canada totaling 580,000sqft. They are Interior Architects for Deloitte's Regional Headquarters in Montreal and National Headquarters in Toronto. Both projects will utilize Activity Based Working (ABW) to create a highly effective and efficient workplace aligned to Deloitte's business mission.
Earle Arney said: "Deloitte is one of the most progressive Professional Services Firms in the world which recognizes the power of the workplace as an instrument of change and as an agent of communication for their people and clients. These workplaces have been underpinned by a thorough workplace strategy and benchmarked globally. Both environments are turned inside-out from typical offices as soaring atriums are activated by meeting pods, bridges and stairs to maximize the connectivity and communication amongst employees across various business units. These workplaces will be some of the most advanced that have been created globally. They will re-define work." The projects are being built concurrently and are scheduled for completion in 2015.
Earley Arney continued: "These exciting projects for Brookfield Office Properties and Deloitte demonstrate the value Fender Katsalidis Arney bring to our clients and the broader community and highlight the creativity and the manner in which we transform that creativity into built reality. We are excited to be so active in Canada given the talent and capital flows between the UK and Canada. We also look forward to announcing our residential work in London which, despite remaining confidential at the moment, is facilitating a transfer of design thinking between these two building types. With 'follow-me technology', the manner in which we design residences is clearly informing the 'Art of Work' and the 'Art of Living'."
More info about FKA Architecture and Interiors online soon
Location: Level 2, 47–51 Harling House, Great Suffolk Street, London SE1 0BS, UK
London Architects Practice Information
FKA is a Boutique global design firm to take integrated approach to art, architecture and interiors.
Address: Level 2, 47–51 Harling House, Great Suffolk Street, London SE1 0BS
London Architect Office – contact details
English Architecture
Buildings / photos for the FKA Architecture and Interiors page welcome
Website: www.fka-studios.com