Buchan Group Architects Australian, Architecture Office, Design Studio
Buchan Group Architects : Practice Information
Architect Office in Australia, New Zealand, UK + UAE
25 Aug 2017
The Buchan Group Senior Appointment
The Buchan Group Promotes Allen Lucini to Principal
New principal will elevate culture and design.
25th of August 2017 – The Buchan Group`s newly-appointed Principal Allen Lucini believes that architecture is about people and spaces – and is ultimately a social responsibility.
Allen, who has played key leadership roles in master planning and development for a range of residential, commercial and retail projects in Australia and overseas, says that whilst architects have a responsibility to fulfil their client's requirements, they should do so with a focus on the end user experience.
"Architecture is, first and foremost, about the design of spaces. These spaces become places for people to use and experience – Architecture is after all, a social responsibility."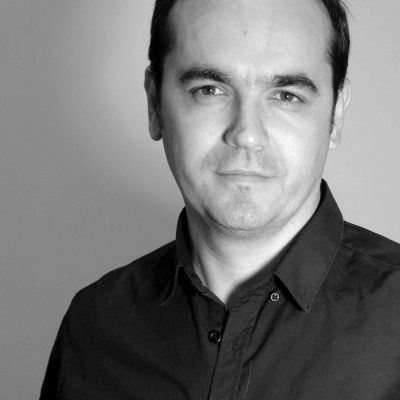 Allen, based in Melbourne, has a keen interest in promoting design, the practice of architecture, creativity and the evolution of design culture within Buchan.
"As Architects and Designers we have to understand context and be conscious of our legacy. Throughout the design process we have to ensure that the final product is the best it can be."
In his most recent venture as lead designer on Mall Plaza Vespucio, Allen's designs are an integral influence on the future vision of an existing major retail centre in Santiago, Chile.
Due for completion in 2018, the development is set to become the cultural and community "heart and soul of Vespucio," with a focus on public realm and civic offering. Allen's design for the project draws on Buchan's world leading experience in retail planning, customer experience and place making to build upon the existing urban fabric and reimagine the local area.
Since joining Buchan, Allen has contributed notable value to the practice and reinforced the studio reputation though his unique skill set. Drawing on his exposure in the commercial and retail sectors, he has strengthened the firm`s design credentials and supported the venture into new market areas through master planning and international projects.
Andries Meyer, Acting CEO of Buchan, says that Allen's strong urban design capability is one of the key attributes for continued growth of the business.
"Allen's social and design leadership skills are a hugely positive influence on our design culture and emerging talent, and will assist in creating the ideal environment to grow forward-looking design and thought leadership.
"Buchan undertakes local and international projects and Allen's influence will be reflected in all that we do. We are thrilled to promote him to Principal."
23 Sep 2016
Promotion of Mark Kozakiewicz to Associate in The Buchan Group
BUCHAN ANNOUNCES ASSOCIATE APPOINTMENT
23rd September 2016 – The Buchan Group is delighted to announce the promotion of Mark Kozakiewicz to Associate.
In his 18 years with Buchan, Mark has made a significant contribution to the design of some of the firm's most defining retail projects.
He was instrumental in the design of the recently completed Pacific Werribee in Melbourne, working intensively on the redevelopment for over five years. The refurbished centre features a stunning new generation sculptured and glazed mall design and delivers a vibrant new community focal point for shopping, dining and entertainment.
Mark was an integral member of the team for the award-winning Westfield London and Westfield Stratford City projects in the U.K, spending nine months on site in London. Both developments marked the next chapter in retail and leisure development in the United Kingdom, offering an integrated mix of dining and entertainment options and over 200 stores each.
Buchan CEO David Martin congratulated Mark on his appointment, stating that the promotion was an opportunity to recognise Mark for his abiding commitment and talent.
"Mark's design-minded and hands-on approach holds him in extremely high regard with clients who often specifically request his involvement on the design and delivery of their projects.
"It is a pleasure to acknowledge Mark's exceptional design skills and commitment to our valued collaborators and colleagues."
23 Aug 2016
Promotion of Ashley Sheppard to Principal of The Buchan Group
The Buchan Group is delighted to announce the promotion of Ashley Sheppard to Principal, cementing the firm's ongoing commitment to investing in outstanding future leadership.
With a career at Buchan spanning 10 years, Ashley has been pivotal in some of the firm's most defining retail projects across Australia and the U.K.
Ashley Sheppard, Principal of The Buchan Group: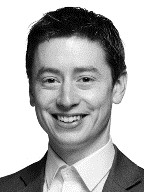 As a lead designer on Emporium Melbourne, Ashley made a significant contribution to one of the most phenomenal retail developments in the Melbourne CBD. The uniquely urban shopping destination forms the middle link in the pedestrian chain of Australia's most powerful CBD retail precinct, linking Myer, David Jones, Melbourne Central, The Strand Arcade and Melbourne's GPO.
The project recently took out the Sir Osborn McCutcheon Award in Commercial Architecture in the 2016 Victorian Architecture Awards and was shortlisted for the 2015 Interior Design Excellence Awards in the Public Space category.
Ashley was instrumental in the design of the recently completed urban lifestyle precinct, Eastland, in Melbourne's East, and was an integral member of the team for the award-winning Westfield London and Westfield Stratford City projects in the U.K.
His most recent venture, the Castle Towers redevelopment in Sydney, is set to reimagine retail when it opens in 2020. The Centre will increase in size by 80,000m2, transforming it into one of Australia's most prominent urban shopping, entertainment and leisure hubs.
Congratulating Ashley on his appointment, Buchan CEO David Martin said the promotion recognises Ashley's professional accomplishments and contribution to Buchan's success, as well as reinforcing the firm's commitment to developing future leaders.
"Ashley is not only an exceptional designer, but a fantastic collaborator with a commitment to building lasting relationships with our valued clients.
"This promotion is an opportunity to recognise Ashley for his talent and dedication."
30 Apr 2014
Vivid Sydney Interactive Sculpture by The Buchan Group
Vivid Sydney festival's first interactive sculpture feature designed by Brisbane-based firm The Buchan Group
Location: Sydney, NSW, Australia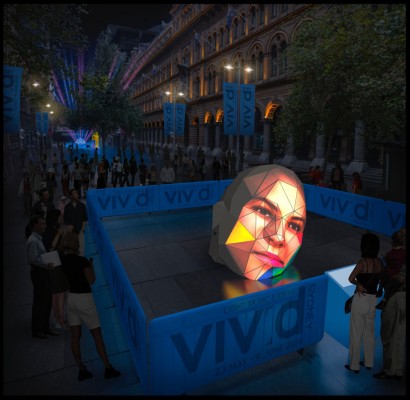 People passing through Sydney's CBD will lend their face to a submerged giant human head rising out of Martin Place during this year's Vivid Sydney festival.
As part of Australia's largest annual light festival, the Brisbane office of acclaimed design firm The Buchan Group has created e|MERGEnce – an innovative 3D light sculpture that projects viewers' faces onto a giant head.
22 Nov 2012
The Buchan Group News
Buchan Group Projects a Creative Future, Australia
Fig trees inside high-rise foyers, lava flows on stage, and indoor ocean surges – event organisers are increasingly calling on the creative skills of 3D graphic projection experts The Buchan Group to make the "impossible" possible.
The Buchan Group recently completed work on three diverse, innovative projection projects in Southeast Queensland, showcasing the latest techniques and creative flair. The projects included 111 Eagle Street, the 34th International Geological Congress, and the FSC Conference's Milestone Gala.
The much-awaited grand opening of GPT Group's 111 Eagle Street in August 2012 called for a spectacular foyer projection to accompany the event formalities and entertainment.
The development's architectural inspiration was the large Moreton Bay Fig standing nearby in Fig Tree Plaza, with its distinctive aerial root system. The Buchan Group was brought onboard to recreate a 'virtual' fig tree in the three-storey foyer space, bridging the cutting edge technology of the building to the ancient, earthy texture of the tree itself.
The Buchan Group Associate Director Gary Edmonds said the wide, tall foyer space presented a new challenge for this form of projection, requiring a blend of two rotated bounce projections, crossing over each other to achieve the coverage needed.
"The projections cycle between tessellations across the building form, blooming into a luminous vision of the fig tree, which then transforms into realistic, full-scale version, swaying in the breeze," Mr Edmonds said.
"The modelling was done with a combination of conventional 3D software and organic sculpting/texturing tools. The space mapping was photogrammetric, with custom geometric transforms used for point of view correction."


image from architects practice
The 34th International Geological Congress (IGC) was the world's premier geoscience gathering, held at the Brisbane Convention and Exhibition Centre in August 2012.
The congress' thousands of delegates attended presentations on many aspects and spheres of geoscience, from volcanic activity, subterranean water, mining and bathymetry to massive dataset analysis. The Buchan Group's brief was to create a stage projection to reflect this diversity in the centre's Great Hall.
Mr Edmonds said that a number of looping animated scenes were created, including a lava flow, an archaeological dig, stromatolites, thunder eggs, quartz rubble, a crystal outcrop and a mineral contour map. These were cycled as needed throughout the week-long event.
"Suspending a Barco moving-head projector directly above the stage enabled the creation of large, bright projections that were free of glare for audience and presenters," he said.
"With careful planning of the content geometry and point of view correction the geological scenes and conference brand were clear and easily interpreted from any seat in the 4000-seat semicircular auditorium."
The brief for the FSC Conference's Milestone Gala projections called for a vast-scale ocean simulation. The Gold Coast Convention and Exhibition Centre proved the perfect venue for the 50m x 10m cyclorama projection, creating an immersive viewing experience, complimented by volumetric room lighting and theatrical table dressing.
Mr Edmonds said that the ultra-high definition ocean simulation–5424 pixels wide–centred on a small goldfish performing an epic swim against the ocean surge. In keeping with conference FSC "Mission" theme, the simulation depicted a goldfish leaping from its small bowl into the ocean of possibilities and hazards.
"Footage of a real goldfish was keyed, looped, re-lit and re-timed into the water simulation. Other elements included a modelled and point-of-view corrected Milestone logo which fizzes into the underwater scene, and vast shoals of giant jellyfish drifting past," Mr Edmonds said.
"The Gala concluded with a neon variation on the jellyfish to invite attendees to the after party.
"The projection employed three 20K HD Christie projectors, blended (and integrated with presentation titles, graphics, overlay and IMAG) using a Barco Encore processor."
For all three projects staging, projectors, media servers were provided by Parley Presentation Technology and Pixel Line. The 34th IGC and Milestone Gala events were undertaken for Carillion Conference Management.
24 Oct 2011
Buchan Group – News
Buchan Group designs win at PCA Queensland Retail Property awards
Projects created by the Brisbane arm of architectural design firm The Buchan Group have taken out the top design awards at the Property Council of Australia's Queensland Retail Property Awards this month.
QIC's Robina Town Centre won the Excellence in Design Award as well as a runner up placing for the Retail Property of the Year.
AMP Capital's Mt Ommaney Centre also received High Commendations for Excellence in Design and Excellence in Sustainability.
Robina Town Centre, south of Brisbane, Queensland:





photographs : Christopher Frederick Jones
The Buchan Group Managing Director Greg Sheehan said their latest retail projects are the result of in-depth research into world best practice in retail planning, innovation and sustainability.
"We understand the immediate challenges that retailers, centre owners and managers have in relation to both the current economic conditions and the recent impacts of internet shopping," Mr Sheehan said.
"Our retail designs are driven by the challenge to adapt, create, market and present a far better retail experience than what customers currently get online."
The awards recognised retail properties that have demonstrated outstanding design, innovation, cost effectiveness and social responsibilities in a development, extension or refurbishment in the past five years.
Mt Ommaney Centre also picked up awards for marketing and presentation, along with two other Buchan Group-designed centres, Mirvac's Logan Mega Centre and Centro Taigum.
Buchan Group – Key Projects
Major Design by the Buchan Group:
Vision Brisbane, Australia
2008-
Building Details:
265m high, 72 floors
Mixed-use skyscraper building: offices + residential
Developer: Austcorp
Restaurant on Level 63
Spire height: 290m
More design projects by the Buchan Group online soon
Location: 133 Rosslyn Street, West Melbourne, Victoria 3003, Australia
Architects Practice Information
Architect offices based in Australia, New Zealand, UAE and England, UK
The Buchan Group is one of Australasia's most acclaimed architectural, interior and graphic design firms, servicing clients from diverse sectors in Australia, Southeast Asia, the Middle East and the United Kingdom for more than 120 years.
The Group's 32 directors and principals lead an interdisciplinary design team of more than 300 professionals in creating some of the world's most recognised retail, hotel, residential, educational, health and commercial projects.
About us
The Buchan Group is one of Australasia and New Zealand's most acclaimed architectural, interior and graphic design firms, servicing clients from diverse sectors in Australia, Southeast Asia, the Middle East and the United Kingdom for more than 20 years.
The Buchan Group traces its history back to 1890, with the opening of the first practice in Geelong, Victoria. The Brisbane practice of The Buchan Group was established in 1983 and has 135 staff.
Key Projects
The Buchan Group has designed and delivered numerous iconic developments throughout Queensland, Australia and internationally. These include retail, hotel, commercial, transport, residential and mixed use projects such as:
Queensland
• Wintergarden refurbishment, Brisbane
• Hilton Surfers Paradise, Gold Coast
• Jupiters Casino and Hotel, Gold Coast
• Robina Town Centre, Gold Coast
• Q1 Tower, Gold Coast
• Element on Coolum Beach, Sunshine Coast
• Treasury Casino and Hotel, Brisbane
• Cairns Central Shopping Centre, Cairns
• Ipswich Riverlink Shopping Centre, Ipswich
• Marina Mirage refurbishment, Gold Coast
• Peppers Blue-on-Blue Resort, Magnetic Island
• Fortitude Valley train station, Brisbane
Australia & New Zealand
• Re:START Cashel Mall, Christchurch
• Christchurch Art Gallery
• No. 1 Martin Place, Sydney
• The Wharf at Woolloomooloo, Sydney
• Cockburn Gateway, Perth
International
• Raffles City Retail, Chengdu, China
• Marquee Centre, Manila, Philippines
• Westfield London Shopping Centre, UK
• Raffles City Retail, Shanghai, China
The Buchan Group – Services
The Buchan Group's services are not strictly limited to architecture. The Group is also recognised for its design excellence and depth of experience in:
• Graphic design
• Interior design
• Master Planning
• 3D visualisation services
The Brisbane Team
Greg Sheehan is the managing director of the Buchan Group's Brisbane practice which also incorporates branches on the Gold Coast, in Sydney, Auckland and Christchurch. Greg and his team have significant expertise in retail planning and delivery, and a variety of hospitality, transport, and mixed use projects.
Together with a staff of 135, Greg has lead the delivery of Conrad Treasury Casino and Hotel, The Myer Centre and McWhirters mixed-use developments in Brisbane, Riverside Casino in Hamilton NZ, the refurbishment of Fortitude Valley Railway Station as well as numerous sub-regional and neighbourhood shopping centres.
The Brisbane practice's most recent projects include the expansion of Wintergarden, Grand Plaza Browns Plains, Noosa Civic, Ipswich Riverlink, Forest Lake shopping centres as well as a number of prominent Brisbane railway station refurbishments.
The team is also passionate about their work with the AEIOU and Leukaemia Foundations as well as their work in 2011 on the Christchurch Re:START Cashel Mall project following the February earthquake in the Christchurch CBD.
The Buchan Group – Key staff
• Greg Sheehan, Managing Director
• Peter Bayer, Director
• Mike Connolly, Principal
• Todd Crighton, Director
• Gerry Holmes, Director
• Brett Saville, Director
• Phil Schoutrop, Director
• Peter Zillman, Principal
Australian Architecture



photo © Shannon McGrath
Australian Architect : Architect Listings
Buildings / photos for the Buchan Group Architects Australia, page welcome
Website: buchan.com.au