William Pedersen, Kohn Pedersen Fox Associates, KPF Architects and Buildings, Studio
Bill Pedersen architect at KPF
Bill Pedersen architect – Lynn S. Beedle Lifetime Achievement Award, CTBUH
13 Jul 2010
Bill Pedersen architect
WILLIAM PEDERSEN TO BE RECOGNISED WITH CTBUH LIFETIME ACHIEVEMENT AWARD
Kohn Pedersen Fox's Founding Design Partner Selected by Council on Tall Buildings and Urban Habitat for Lynn S. Beedle Lifetime Achievement Award
William Pedersen, founding partner of international architecture firm, Kohn Pedersen Fox (KPF), has been selected as the 2010 recipient of the Lynn S. Beedle Lifetime Achievement Award from the Council on Tall Buildings and Urban Habitat (CTBUH).
Mr. Pedersen will be honored at the 9th Annual Awards Dinner & Ceremony for his lifetime of dedication to the advancement of tall buildings with his work including the design of many influential and iconic skyscrapers across the globe.
US architect Bill Pedersen: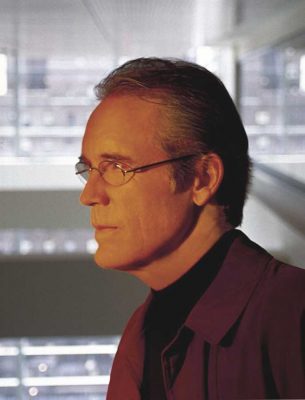 photo from ING
The CTBUH 9th Annual Awards Dinner & Ceremony will take place on Thursday October 21st at the Illinois Institute of Technology in Mies van der Rohe's iconic Crown Hall in Chicago. Mr. Pedersen will be honored alongside Ysrael A. Seinuk, who is to receive the Fazlur Khan Lifetime Achievement Medal.
"The tall building has been the dominant component of the modern city for almost 100 years," said Mr. Pedersen. "By its nature, it tends to be insular and autonomous. My efforts during the past 35 years have been focused upon making it a more social participant within the city."
Forum Frankfurt, Germany – design by Bill Pedersen architect at KPF:



photo courtesy Kohn Pedersen Fox
Mr. Pedersen's body of work includes many notable tall buildings such as: Canary Wharf FC- 4 & FC-6 in London; Goldman Sachs European HQ in London; DG Bank Headquarters in Frankfurt, Germany; Forum Frankfurt Tour CBX in Paris, France; 333 Wacker Drive in Chicago, Illinois; 1250 Boulevard Rene-Levesque in Montreal, Canada; First Hawaiian Bank in Honolulu, Hawaii; Samsung Seocho and Posteel Tower, both in Seoul, South Korea; the International Commerce Centre in Hong Kong; and the Shanghai World Financial Center, which was named 'Best Tall Building Overall' by the CTBUH in 2008.
Tour CBX, Paris, France – design by Bill Pedersen architect:



photo H.G. Esch
A. Eugene Kohn, Chairman of KPF and fellow founding partner, also noted the significance of Mr. Pedersen's commitment to enabling the successful integration of tall buildings into the surrounding community: "After Bill and I founded the firm with Shelly Fox in 1976, we sought to find a way for the tall buildings to relate to the urban street wall, and to be a participant in the urban context. Our firm remains committed to that concept and recognises the important role of tall buildings. This prestigious award is one Bill truly deserves and acknowledges his success in making the tall building a more meaningful participant."
KPF President Paul Katz added, "The award recognizes that Bill's ideas and many wonderful buildings have consistently contributed to the evolution of the most important and exciting building type of our time. Looking forward, the buildings that Bill is currently designing are even more beautiful, innovative, and important in addressing the changing needs of cities and societies globally."
Canary Wharf FC4 & FC6, London, England, UK:



photo Tim Soar
As Founding Design Partner of KPF, Mr. Pedersen has received the AIA National Honor Award six times in recognition of his work. He received the Gold Medal for lifetime achievement in architecture from Tau Sigma Delta, the National Honor Society for Architecture and the Allied Arts. Additional honors include the Arnold W. Brunner Memorial Prize in Architecture for Contributions in Architecture as an Art (1985), awarded by the American Academy and the Institute of Arts and Letters; and the 1990 University of Minnesota Alumni Achievement Award.
Mr. Pedersen also lectures internationally and serves on academic and professional juries and symposia. He has been a visiting professor at the Rhode Island School of Design, Columbia University, and Harvard University, and he has held the Eero Saarinen Chair at Yale University. He has also been the Otis Lecturer in Japan. In 1989, he was honored as the Herbert S. Greenward Distinguished Professor in Architecture at the University of Illinois at Chicago. He has degrees in architecture from the University of Minnesota and the Massachusetts Institute of Technology.
Goldman Sachs London, England, UK:



photo courtesy Kohn Pedersen Fox
About KPF
Kohn Pedersen Fox Associates is an international practice headquartered in New York, with offices in London, Shanghai, Hong Kong, Seoul, and Abu Dhabi. With a staff of more than 500 people representing 43 countries and speaking 30 languages, the firm provides architectural design, programming, urban design, master planning and graphic design services for clients in both the public and private sectors. The firm's extensive portfolio, which spans more than 35 countries, includes a wide range of projects from civic and cultural spaces to office, hotel and residential towers to educational and laboratory facilities.
At the core of KPF's architectural practice is design excellence. The firm is committed to providing designs that create uplifting spaces for people, responding to community, context and environment. KPF's body of work, which is the subject of thirteen monographs and has won over three hundred awards, has earned the firm recognition as one of the most respected architectural design practices in the world.
KPF
About the CTBUH
The Council on Tall Buildings and Urban Habitat, based at the Illinois Institute of Technology in Chicago, is an international organization sponsored by architecture, engineering, planning, and construction professionals, designed to facilitate exchanges among those involved in all aspects of the planning, design, construction and operation of tall buildings.
The CTBUH is the world's leading body in the field of tall buildings, and the recognized source of information on tall buildings internationally. It is the arbiter of tall building height, determiner of the title of "The World's Tallest Building" and maintains a significant database of built, under construction and proposed tall building.
Location: New York, USA
Kohn Pedersen Fox Associates Practice Information
Kohn Pedersen Fox Associates – KPF architects studios based across the globe
Kohn Pedersen Fox Associates : main page with images
American Architectural Designs
US Architecture Designs – architectural selection below:
Vertical Courtyard, Santa Monica
Design: Montalba Architects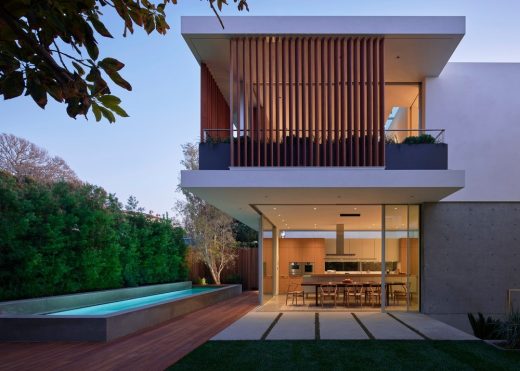 photograph : Kevin Scott
Vertical Courtyard Residence in Santa Monica
LA River
Architects: Ballman Khapalova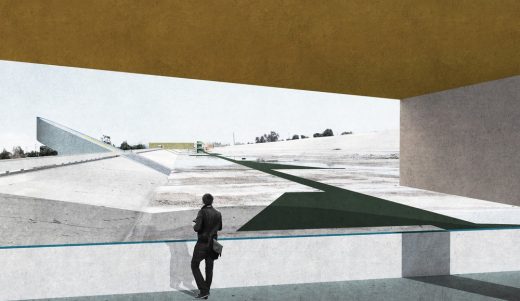 image courtesy of architects
LA River
Buildings / photos for the Bill Pedersen architect page welcome
Website: Architecture