Circular Economy in Africa, UK Business Investment Building, Architecture, Architect
Circular Economy in Africa
15 Jan 2021
Circular Economy in Africa – FBW Group Development News
UK and Africa businesses urged to "seize the moment"
Private sector investment is key to solving East Africa's mounting affordable housing challenges and the UK can play a leading role in turbo-charging the development drive needed.
That was the strong message from leading East African architecture and masterplanning firm FBW Group on the eve of the UK Department for International Trade's Africa Investment Conference.
Antje Eckoldt FBW Group director & Kenya country manager: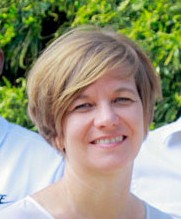 The conference, on January 20, comes 12 months after the UK-Africa Investment Summit hosted in London by Prime Minister Boris Johnson, where 27 trade and investment deals, worth £6.5bn and commitments worth £8.9bn were announced.
It will explore how inclusive, sustainable and resilient investment can serve to help countries across the continent transition to a cleaner, greener economy and support recovery from the impact of coronavirus.
Speaking before the conference, the UK's minister for investment Gerry Grimstone said: "Despite the current global economic context, the UK's ambition to be Africa's investment partner of choice has never been stronger.
"Growing investment relationships will be central in helping economies recover and build back better from the disruption caused by coronavirus.
"Africa's economic potential and investment opportunities are huge, and our partnership will help ensure UK and African businesses are able to capitalise on trade and investment opportunities, now and in the future."
UK investment is already making a difference in the housing sector. Early last year UK Climate Investments announced a £30 million ($US39 million) commitment to support the construction of 10,000 green affordable homes in Kenya.
Managed by Macquarie Infrastructure and Real Assets, UK Climate Investments is a £200m pilot investment programme mandated to invest in India and sub-Saharan Africa.
FBW, which has operations in Kenya, Uganda and Rwanda, believes that commitment has the power to unlock more inward investment and give East Africa's private sector confidence to commit to green, affordable development projects across the region.
The group, which is celebrating 25 years in East Africa, has a strong track record in the planning, design and delivery of volume housing projects and is currently working with a number of private investors on future affordable home projects.
Antje Eckoldt, FBW Group director and its Kenya country manager, said: "There are major opportunities for UK investors to make a real difference by supporting projects that will deliver real social and environmental change.
"The large-scale commitment by UK Climate Investments is a game-changer, embedding green standards into the market that will give local investors added confidence to put more of their money into the affordable housing sector.
"We're also seeing other welcome investment moves from the UK, including a joint venture involving CDC Group, the UK's publicly-owned impact investor. It is using 3D printing technology at scale to build affordable and low-carbon housing and schools in Africa, starting in Malawi."
Housing remains a major challenge across East Africa. The World Bank has estimated that 200,000 housing units are needed annually in Kenya alone. Uganda and Tanzania also face a large-scale and growing housing shortage.
To try and close that gap the Kenyan government has launched a programme to build 500,000 new affordable homes by 2022.
Since 1969, the country's population has grown at a compounded annual rate of three per cent and there are now more than 47.5m people living in Kenya. However, the country only had 26,504 active mortgages at the end of 2018, according to research.
The World Bank has also estimated that by 2050, 50 per cent of the Kenyan population will be living in urban centres.
Antje said: "This rapid urbanisation, which we are seeing across the region, will put even greater pressure on the availability of affordable housing. Closing the housing gap is really important if East Africa's economic potential is to be fulfilled.
"There are major challenges, including meeting budget requirements while also delivering homes of real quality, but the drive to deliver affordable housing is gaining momentum.
"The delivery of sustainable building solutions and green principles is also coming to the fore in this drive. Locally sourced materials and skills are at the heart of this, along with meeting the challenges of climate change and its impact."
Antje says effective urban planning will also have a big part to play in shaping future housing development. The UK Centre for Cities and Infrastructure has been set up to "turbo-charge investment" in fast growing cities across the developing world.
It will provide British expertise to African governments and city authorities to improve the way cities are planned, built and run, including making them more environmentally-friendly. The focus will be on improvements to infrastructure, including water and energy networks.
FBW, which also has a base in Manchester in the UK, has a strong-track record of working successfully with international organisations and businesses investing in transformational projects in Africa. It is a major player in the region's construction and development sector.
The multi-disciplinary planning, design, architecture and engineering group currently has a workforce of more than 30 professionals involved in projects across the region.
For more information on FBW Group and its services please visit www.fbwgroup.com
22 Sep 2020
Circular Economy in Africa – FBW Group Development News
UK and Africa businesses urged to "seize the moment"
'Circular Economy' Will Unlock Africa's Green Growth
The creation of a circular economy in construction is vital if Africa's vision of green, sustainable urban growth is to become reality.
More recycling of material resources and the use of natural local materials in building projects is needed to achieve that aim.
Leading East African architecture and engineering firm FBW Group is calling on the construction and property sectors to invest more in African manufacturing, cutting the reliance on imported materials for building components.
Despite recycling having a long tradition in Africa, FBW also wants to see a concerted drive towards circular principles in the building industry. FBW made its call for action in support of World Green Building Week.
Malawi Creator Centre building design by FBW Group: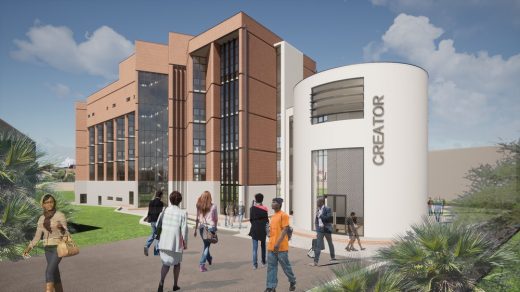 It believes a strategy should be two-fold, promoting firstly an up scaled production of 'hand-made' products such as clay, stone and compressed earth.
Secondly, more international investment in the local manufacturing of specialised products serving large complex projects will stimulate innovation, activate supply chains and create jobs.
It is an approach that will also help deliver Africa's green cities of the future, with the quality infrastructure and affordable homebuilding needed to meet the challenges of fast-growing urban centres and populations.
FBW has operations in Uganda, Kenya, Rwanda and Tanzania, as well as a base in Manchester in the UK. A major player in the region's construction and development sector, it is celebrating operating in East Africa for 25 years.
Antje Eckoldt FBW Group director & Kenya country manager: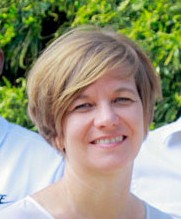 Antje Eckoldt is an FBW Group director and its Kenya country manager. She points towards the predicted growth of the Nairobi metropolitan area, already home to 10 million people, over the next three decades.
Antje says: "When you look at the pressure of land prices in the city it is little wonder that we're seeing the construction of more and more tall buildings.
"The technologies required to construct these means that most of the materials and components needed, such as aluminium windows, are currently imported from Asia and Europe. There is hardly any local manufacturing.
"To create the circular economy that we need to achieve net zero we have to push the international players to look at innovative ways to manufacture in Africa.
"We also need to focus on a more local aspect to production, with more reliable, locally-sourced products created out of natural and traditional African materials. Apart from clay and stone products these could be bioplastics or natural fibre boards.
"Then there is the need to drive the industry towards recycling products on a larger scale, even including something as basic as using reclaimed products in concrete.
"Due to scale of projects in urban areas, the structural frame is usually concrete. For instance, we currently have limited steel recycling facilities in East Africa. This would also allow for by-products that can be used in production of lower carbon cement.
"There needs to be a major scale-up if we are looking to reduce construction carbon impacts, including reduction in the impact of transporting materials over long distances.
"Put all this together and we will be building towards the circular economy that will deliver a greener future for Africa's urban areas."
World Green Building Week (21-25 September 2020) is the World Green Building Council's annual campaign.
It is calling on the building sector, policymakers and governments to take urgent action to deliver net zero buildings.
As part of its continuing commitment to 'build green' and to advocate for green buildings FBW is also a member of the Kenyan Green Building Society, part of the World Green Building Council.
It is also a champion of the EDGE green building certification system. The Kenyan government has declared that all affordable housing development projects under the nation's 'Big Four' agenda must meet the EDGE standard.
The government will provide developers with free land to build affordable housing projects that meet its commitment to resource-efficient structures.
Its ambition is to close the housing gap for Kenyan people in an environmentally-responsible way. The World Bank estimates that 200,000 housing units are needed annually in Kenya, but the supply is only 50,000 units.
Antje, who is also FBW's EDGE expert, said: "The green certification system is making a difference in terms of savings in energy, water and embodied energy in materials.
"The initiative we are seeing in Kenya highlights just how important the green approach to building is becoming across Africa. It is high on the agenda as nations look to meet the challenges of increasing urbanisation and population growth."
'Circular Economy' Will Unlock Africa's Green Growth News information / images from received 220920
Previously on e-architect:
Building Green Cities across Africa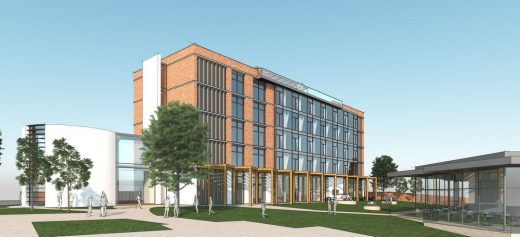 image courtesy of architects
Building Green Cities across Africa
£9.5m medical training centre plan is a game-changer in Malawi's medical future
Design: Cassidy + Ashton with structural engineering specialist TRP Consulting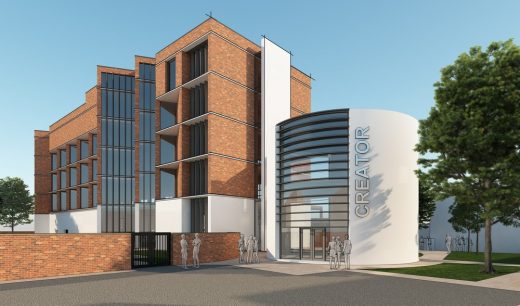 image courtesy of architects
USA Africa Investment Advisor Programme
Location: across Africa, including Malawi
African Buildings
Africa Architectural Projects
African Architecture Designs – chronological list
Another Malawi building on e-architect:
The Legson Kayira Community Center & Primary School Malawi
Design: Architecture for a change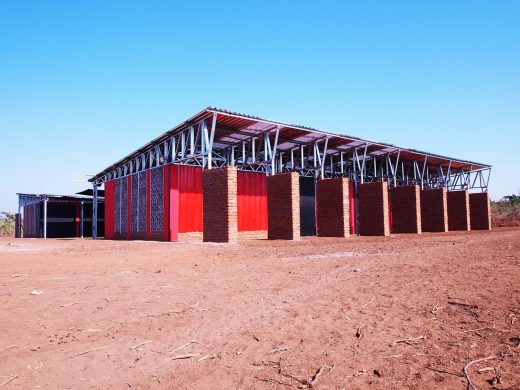 image courtesy of architects
The Legson Kayira Community Center & Primary School Malawi
New African Building Designs
Butaro Hospital, Burera District, Rwanda
MASS Design Group, USA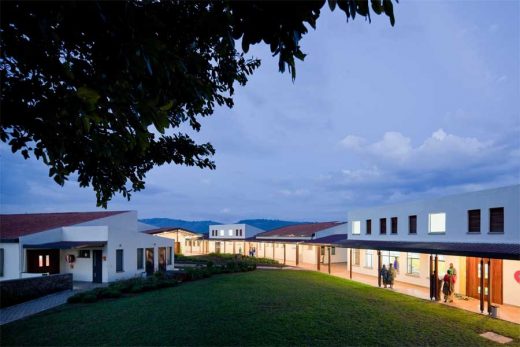 image courtesy of architects
African Hospital Building
Bibliotheca Alexandrina, Egypt
Design: Snohetta Architecture
Alexandria Library Egypt
British High Commission Kampala, Uganda
Design: Kilburn Nightingale Architects
British High Commission Kampala
Comments / photos for the Circular Economy in Africa: FBW Group News page welcome
Website: Africa