Venice Architecture Biennale New Zealand Pavilion 2014, Exhibit, Images, Design, Curator
Venice Biennale New Zealand Pavilion
2014 Architectural Show in Italy – curated by architect David Mitchell
7 Jun + 12 May 2014
Venice Biennale New Zealand Pavilion 2014
La Biennale di Venezia – New Zealand Pavilion
'Modernity with a Pacific Face'
Pavilion of New Zealand at the 14th International Architecture Exhibition – la Biennale di Venezia
For the first time, New Zealand has entered a national exhibition in the world's leading architecture event, the Biennale Architettura.
The exhibition, titled Last, Loneliest, Loveliest, is curated by New Zealand architect David Mitchell, leader of a nine-strong creative team of architects, graduates and academics. The Commissioner is Tony van Raat, head of the Department of Architecture, Unitec, Auckland.
Creative Team: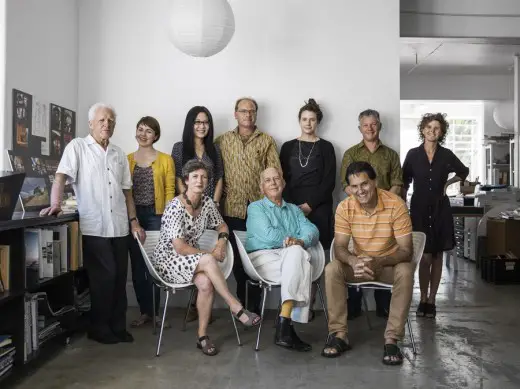 photograph : Jane Ussher
Mitchell says his exhibition proposes a Pacific point of difference to the trend to architectural homogeneity identified by the Director of the 14th International Architecture Exhibition of la Biennale Architettura, Rem Koolhaas, who has asked curators to address the theme, 'Absorbing Modernity: 1914-2014'.
Auckland War Memorial Museum 1929 interior: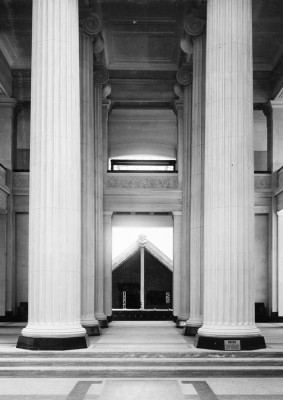 "Anyone who travels notices that, more and more, things seem to be the same," Mitchell says, "and our country's architecture shares in this general uniformity."
Under Pohtukawa, Auckland, 2011: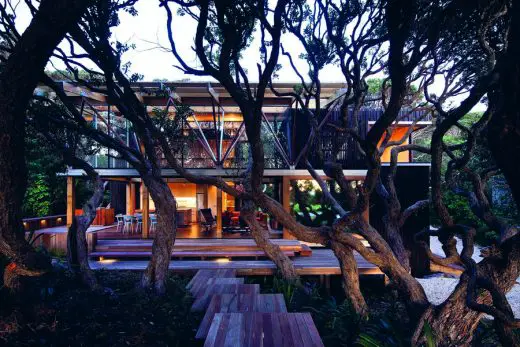 photo © Patrick Reynolds
But, Mitchell says, the story of modernity in New Zealand is more complicated than it appears. Despite the effects of globalisation New Zealand's architecture is more singular now than it was a century ago, and what sets it apart, Mitchell believes, is its connection to the Pacific way of building.
David Mitchell – Creative Director New Zealand Pavilion: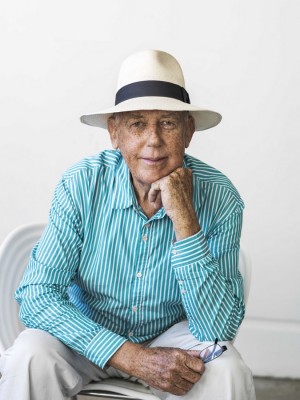 "The Pacific has a great architectural tradition, although hardly anyone honours it," Mitchell says. "That might be because it is not like European architecture, which is solid and massive and looks permanent. Pacific buildings are timber structures of posts and beams and infill panels and big roofs. It's a lightweight architecture that's comparatively transient."
Auckland Art Gallery, 2011: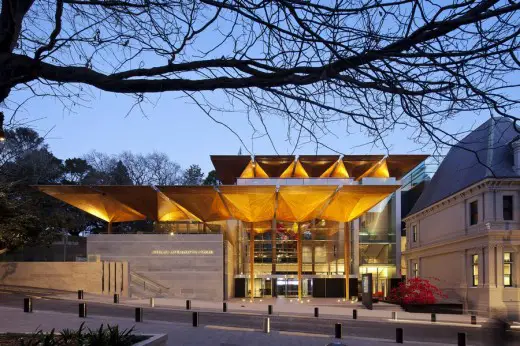 photo © John Gollings
"This architectural tradition was carried by migratory voyagers through the islands of the Pacific Ocean, arriving in New Zealand with the Māori 800 years ago. It survived European colonisation and has adapted to modernity, rather than being subsumed by it."
Carving the whata-a-rangi for the New Zealand Pavilion: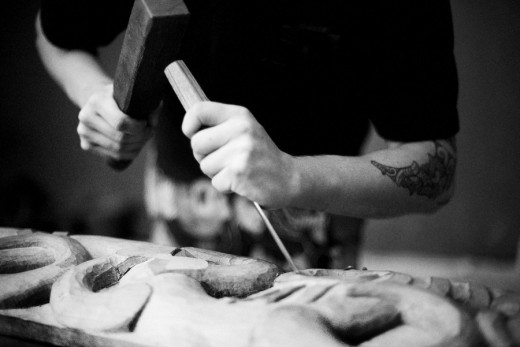 "As the relations between Māori and Europeans in New Zealand have become more interwoven over the past half century, so have the two architectural traditions," Mitchell says. "Perhaps that's not surprising – the Modernist and Pacific ways of building have some things in common, such as a preference for openness and a commitment to sufficiency."
Chapel of Futuna, Wellington, 1961: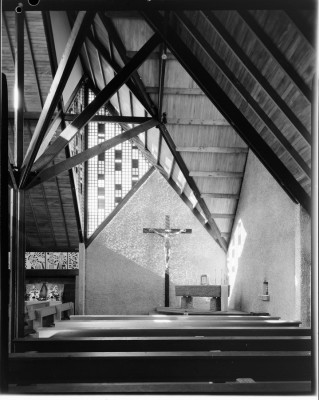 "In a time when influence is instant and everything seems familiar I think we have become aware that if anything makes our architecture different, it is the evolution of the lightweight Pacific tradition. This is what we want to show in our exhibition."
New Zealand Exhibition 14th International Architecture Exhibition: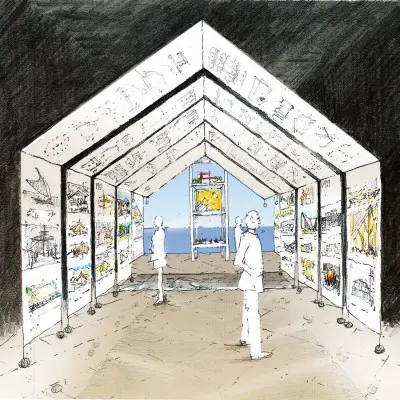 "We also want to communicate our optimism about this architectural direction. Given the world's concerns about climate change and the sustainable use of resources, and New Zealand' own worries about its seismic circumstances, the Pacific architectural qualities of resilience, flexibility and repairability have a lot to offer."
Wharenui Tane Whirinaki, 1920: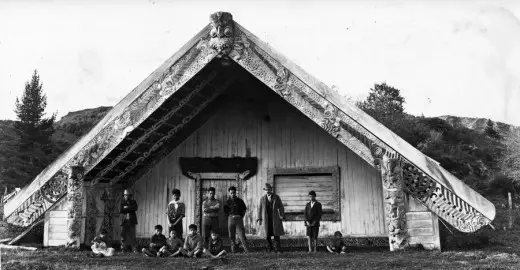 Last, Loneliest, Loveliest presents a century-long architectural journey that begins with the Auckland War Memorial Museum – a 1920s neo-Classical monument to New Zealand's fallen soldiers – and ends with the pavilion-like extension to the Auckland Art Gallery (2012) and Shigeru Ban's 'Cardboard' Cathedral (2013) in post-earthquake Christchurch.
New Zealand Pavilion Venue – Palazzo Pisani a Santa Marina: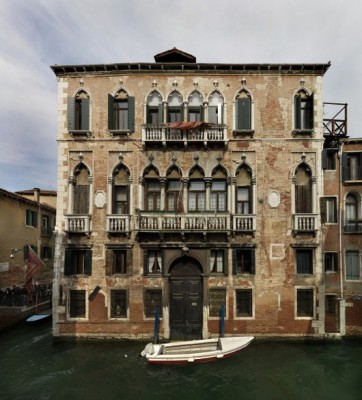 The creative team assembled by Mitchell, who is one of New Zealand's most distinguished architects and a recipient of the New Zealand Institute of Architects' Gold Medal for career achievement, includes five members of his Auckland-based practice, Mitchell & Stout Architects:
Julie Stout, Julian Mitchell, Ginny Pedlow, Chia-Lin Sara Lee, and Claire Natusch. The team also includes Rau Hoskins, an architect and academic who specialises in Māori architecture, architect Rick Pearson, and Mike Austin, a professor in the Unitec Department of Architecture. Another team member is Frances Cooper, she is the post-graduate winner in The Architecture Review's Global Architecture Graduate Awards 2013. She works for Athfield Architects, Auckland.
The exhibition, which has been instigated by the New Zealand Institute of Architects, is staged in the Palazzo Pisani S. Marina, Calle de le Erbe (off Campo Santa Marina), Cannaregio, 6104.
Transitional or Cardboard Cathedral, Christchuch, 2013: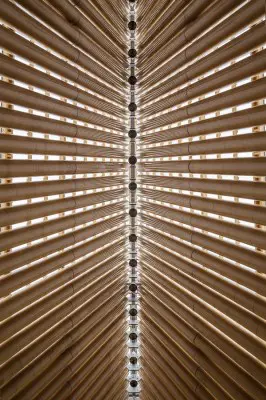 New Zealand Institute of Architects
The New Zealand Institute of Architects (NZIA) is a professional body representing more than ninety percent of all registered architects in New Zealand. In addition to supporting members with a range of services, they are committed to promoting and celebrating outstanding architecture in New Zealand.
This will be the first time New Zealand has entered a national exhibition at the Venice Architecture Biennale.
New Zealand's participation in the Biennale is an unrivalled opportunity to showcase New Zealand's design capability and raise the profile of architecture and design within New Zealand.
Venice Biennale New Zealand Pavilion images / information from New Zealand Institute of Architects
Location: Venice Biennale, Venice, Italy, southern Europe
Venice Architecture
Venice Architecture Designs – chronological list
The Majlis: a meeting place, San Giorgio Maggiore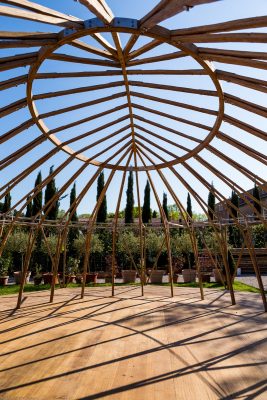 photo courtesy of architects office
The Majlis at San Giorgio Maggiore
Young Talent Architecture Award 2020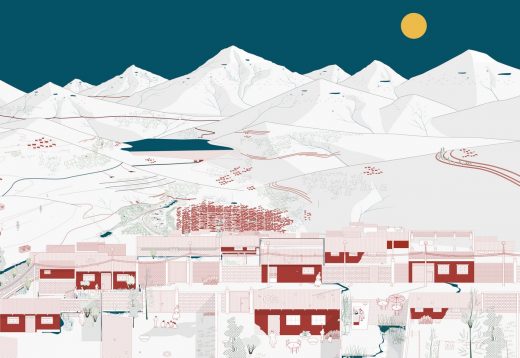 picture Courtesy Fundació Mies van der Rohe
Young Talent Architecture Award 2020
La Biennale di Venezia Pavilion of Slovenia 2021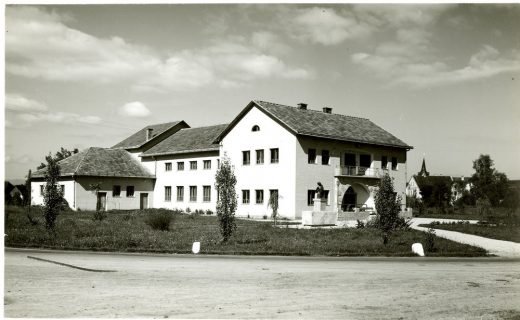 photo Courtesy of Božidar Jakac Art Museum, Kostanjevica na Krki (photo: Lado Smrekar)
Venice Biennale Slovenia Pavilion 2021
New Zealand Architectural Designs
New Zealand Institute of Architects : Gold Medal
Venice Biennale Australian Pavilion
Comments / photos for the Venice Biennale New Zealand Pavilion 2014 page welcome