Architectural Office Listings + Architect Profiles – Design Studio Contact Information Submission
Architect Profiles Information + Architect Listing
Get your contact details listed for £100 per year or a full profile – £250 per year
Architect Listings
Required information
Practice title + phone + e-mail + website + address
please include the country code eg +44
Example : London Architect or American Architect
Listings for major cities + countries here : Architects
Payment
Architects' details are listed for a fee of £100 per annum
Please contact Isabelle Lomholt for details
(We Don't Accept Credit/Debit Cards)
Submit Details for Listing

Architect Profiles
Required information
Contact details for all of your offices
Practice title + phone + e-mail + website + address
please include country code eg +44
About us information, eg ethos, skills : max. 200 words
Experience, eg Conservation, Masterplanning : max. 200 words
Awards awards with dates : max. 200 words
Projects – three key projects : max. four images and 100 words max. for each
Staff information eg Chairman, Directors, Associates : max. 200 words
Example 1 : Mikou Design Studio
Example 2 : logon Ltd.
Payment
Architects' details are profiled for a fee of £250 per annum
Please contact Isabelle Lomholt for details
(We Don't Accept Credit/Debit Cards)
Submit Details for Profile

Contact
Isabelle Lomholt : info(at)e-architect.com +44 (0)7952 149814
Background
We're asked to recommend architects constantly. In recent months we've been approached by separate clients for a Dubai tower, an eco resort, a Brazilian house, 300-bed Turkish hotel, a 20,000sqm Indian factory, an Australian arts centre, a Maldives resort, a Romanian fish market, an English restaurant, an African hotel, a Mauritius hotel/resort, a Thailand resort, and a 'project' for a French studio. Architects with paid Profile / Listing receive preference.
Key Buildings featured
Burj Dubai Building
New Train Station Development in Altona building design by C.F. Møller Architects: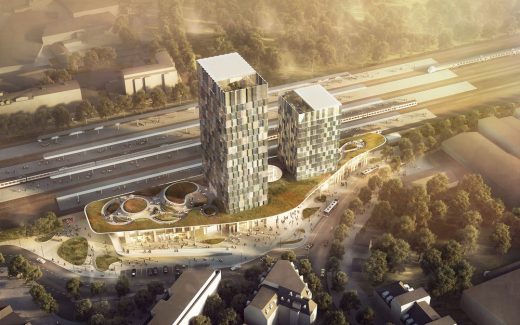 image courtesy of architects practice
1 Undershaft Tower
Design: Eric Parry Architects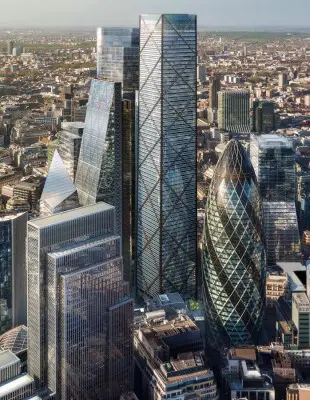 image : DBOX, courtesy Eric Parry Architects
1 Undershaft Tower City of London
Comments for the Architect Listing + Profiles Submission page welcome