Architectural Office Listings + Architect Profiles – Design Studio Contact Information Submission
Architect Profiles Information + Architect Listing
Get your contact details listed for £100 per year or a full profile – £250 per year
Architect Listings
Required information
Practice title + phone + e-mail + website + address
please include the country code eg +44
Example : London Architect or American Architect
Listings for major cities + countries here : Architects
Payment
Architects' details are listed for a fee of £100 per annum
Please contact Isabelle Lomholt for details
(We Don't Accept Credit/Debit Cards)
Submit Details for Listing

Architect Profiles
Required information
Contact details for all of your offices
Practice title + phone + e-mail + website + address
please include country code eg +44
About us information, eg ethos, skills : max. 200 words
Experience, eg Conservation, Masterplanning : max. 200 words
Awards awards with dates : max. 200 words
Projects – three key projects : max. four images and 100 words max. for each
Staff information eg Chairman, Directors, Associates : max. 200 words
Example 1 : Mikou Design Studio
Example 2 : logon Ltd.
Payment
Architects' details are profiled for a fee of £250 per annum
Please contact Isabelle Lomholt for details – please pay ideally by direct bank transfer, or via PayPal provided you pay for the % surcharge. We don't accept Credit/Debit Cards.
Submit Details for Profile

Contact for Architect Profiles Information + Architect Listing
Isabelle Lomholt : info(at)e-architect.com +44 (0)7952 149814
Background
We're asked to recommend architects constantly. In recent months we've been approached by separate clients for a Dubai tower, an eco resort, a Brazilian house, 300-bed Turkish hotel, a 20,000sqm Indian factory, an Australian arts centre, a Maldives resort, a Romanian fish market, an English restaurant, an African hotel, a Mauritius hotel/resort, a Thailand resort, and a 'project' for a French studio. Architects with paid Profile / Listing receive preference.
Key Buildings featured
Burj Dubai Building
New Train Station Development in Altona building design by C.F. Møller Architects: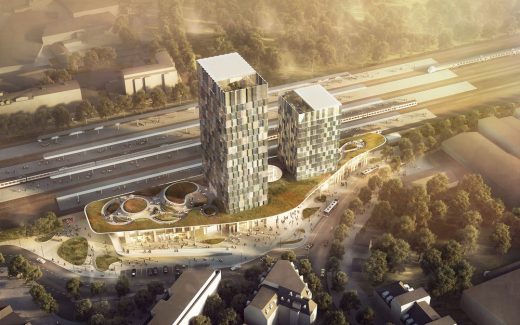 image courtesy of architects practice
1 Undershaft Tower
Design: Eric Parry Architects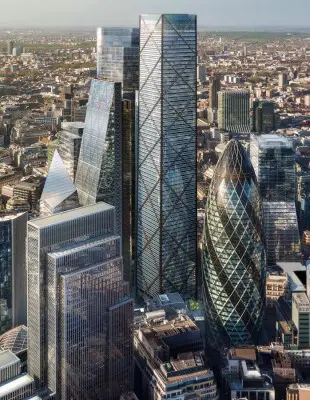 image : DBOX, courtesy Eric Parry Architects
1 Undershaft Tower City of London
The 73-storey building, has been named 1 Undershaft and will be 309.6 metres tall – exactly the same height as The Shard and the maximum allowed by the Civil Aviation Authority. The building would become the tallest building in the City of London.
Feuerstein Arena, Schierke, Harz district, Saxony-Anhalt
Architects: GRAFT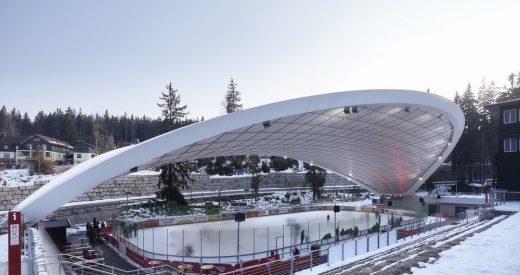 photo : Michael Moser
Feuerstein Arena Schierke
At the foot of the Harz Mountains a historic ice stadium has been renovated. In 2013, GRAFT won the European architecture tendering for the reactivation of the former natural ice stadium and convinced the jury with their unique roof construction.
Kyrö Distillery Barrel Storage, Kalpatie, Isokyrö
Architects: Avanto Architects Ltd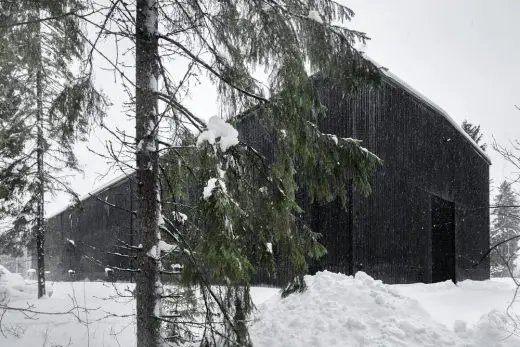 photograph : kuvio.com
Kyrö Distillery Barrel Storage
The client is a Finnish craft producer of spirits that started from scratch but is rapidly expanding after winning several international prizes including the best gin & tonic in 2015.
Comments for the Architect Listing + Profiles Submission page welcome