Moorside Design Contest, RIBA Cumbrian Architecture Competition, Architects Shortlist, Picture
Moorside Open Design Competition
NuGen's Moorside Power Station Shortlist: RIBA Architectural Contest northwest England, UK
28 Jan 2016
Moorside Open Design Competition Architects Shortlist
Architects Shortlised for RIBA Moorside Open Design Competition, West Cumbria
– CF Architects
– Faulkner Brown
– Graeme Massie Architects
– K2
– Reiach and Hall Architects
– William Matthews
This RIBA architecture competition was launched in January to find a masterplanner for NuGen's Moorside nuclear plant at Sellafield in Cumbria.
The anonymous design contest also sought designs for a visitor centre, administration building and accommodation block.
The finalists' entries will now go out to public consultation.
NuGen Moorside Power Station Architects Shortlist images:
CF Architects: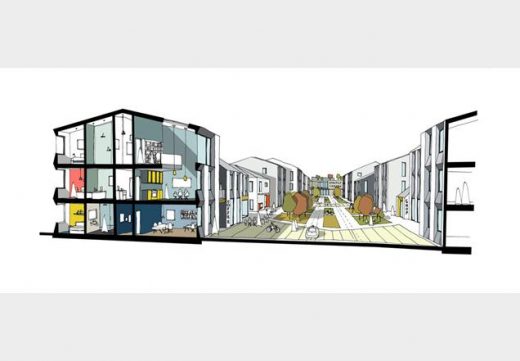 Faulkner Brown: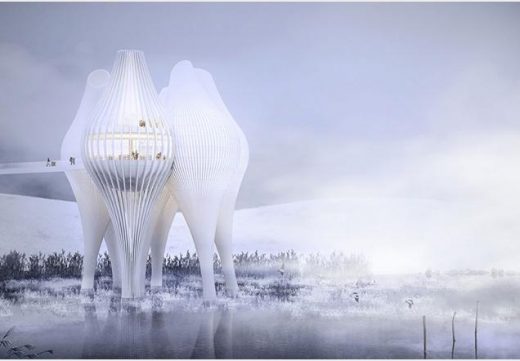 Graeme Massie Architects: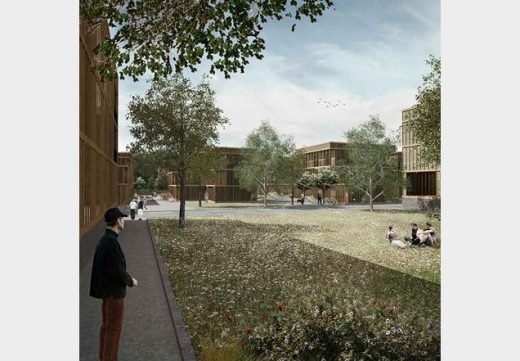 K2 Architects: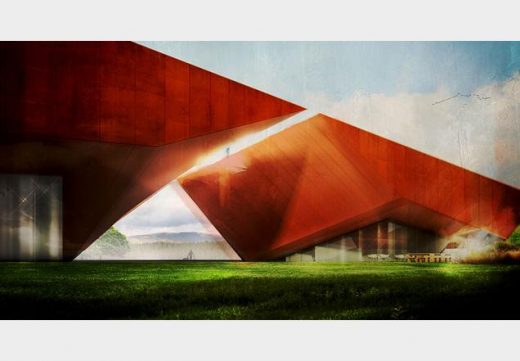 Reiach and Hall Architects: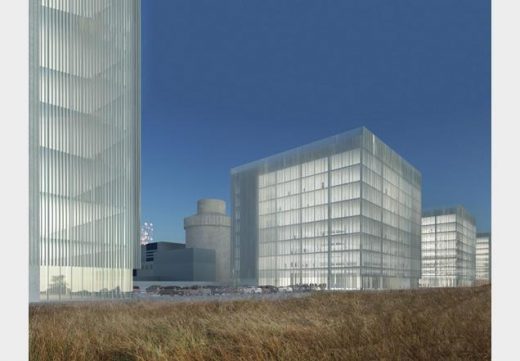 William Matthews Associates: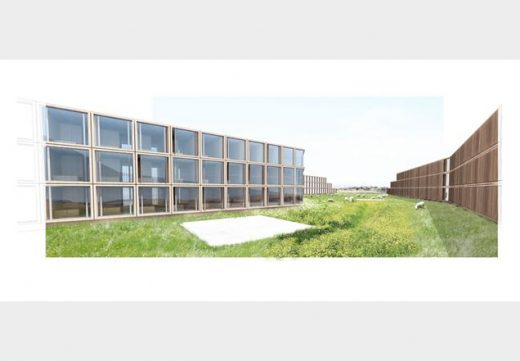 The Moorside Project encompasses both the proposed Moorside Power Station – designed by Scott Brownrigg – and the supporting associated development, both temporary and permanent works required for Moorside Power Station's construction and operation.
28 Jan 2016
Moorside Open Design Competition in Cumbria
RIBA Moorside Open Design Competition, West Cumbria
WORLD-FIRST AS DESIGN IDEAS ARE SOUGHT FOR MOORSIDE NUCLEAR DEVELOPMENT
In a World-first, designers from across the globe are being asked to come up with architecture and landscape ideas for Europe's largest new nuclear power station.
NuGen's Moorside power station in West Cumbria will benefit from "leading-edge design ideas" in an unprecedented creative competition involving the Royal Institute of British Architects (RIBA) and the Landscape Institute (LI).
NuGen, who are developing plans to build three AP1000® reactors next to Sellafield Site, have commissioned two competitions – each with a prize fund of £25,000 – aimed at creating iconic designs at Moorside.
NuGen's Moorside power station in West Cumbria: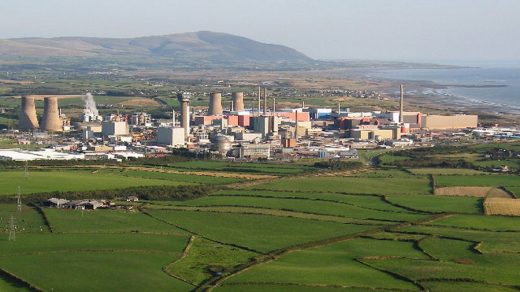 The first-of-a-kind competition for the nuclear industry will reward creativity in building design and landscaping of the Moorside Site and Associated Developments, with the aim of generating a positive lasting legacy for the region.
One of the competitions, run by RIBA, will be open to all qualified architects and will seek designs for various buildings including a visitor centre for the main site, an accommodation block and masterplan.
The other competition, for landscape architects, will be run by the LI and seeks the best creative and sustainable solutions for providing the setting for the Moorside development. It is envisaged that significant arisings of excavated material from the construction of the main development will be used to generate screening and provide a permanent amenity for the local communities. The competition will be open to all chartered landscape architects.
Following the competition, a shortlist will be selected to progress through NuGen's procurement process with the view of placing contracts for architect and landscape architect support to NuGen. The shortlisted designs will be selected by an independent panel of technical experts, including Sir Terry Farrell (the British architect and urban designer famous for work including the MI6 Building in London) and Paul Tiplady (former Chief Executive of the Lake District National Park Authority).
NuGen's CEO, Tom Samson, said: "NuGen wants to deliver the very best possible project for the people of Cumbria and are working with RIBA and LI to access their extensive network and ensure that we attract the very best design professionals to provide an iconic design and a positive legacy for years to come."
"Our project will generate up to 3.6GW of electricity, equivalent to seven per-cent of the UK's requirements, from a sustainable low-carbon source. This competition is a World-first for a nuclear development."
Jamie Reed, MP for Copeland, welcomed a competition to attract creative design ideas for Moorside: "The community worked hard to attract nuclear new-build to the region, and it's only right that the project will benefit from having the best possible design.
"Moorside will be transformational for Copeland. I am confident our best days are ahead of us… and this initiative will help deliver an iconic building, landscape and a lasting legacy that the region can be proud of."
Mirehouse, Bassenthwaite Lake, Cumbria: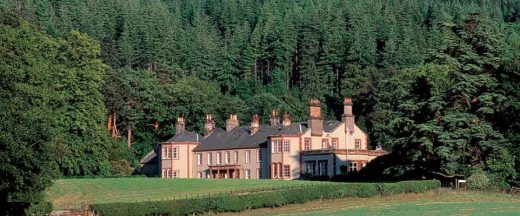 Moorside Design Competition – Background
Both competitions will open on 27th January, details can be found at: http://moorside.landscapeinstitute.org/ and www.ribacompetitions.com/moorside
A prize fund of £20,000 for each competition will be available for the shortlisted practices. The winning Architect and Landscape Architect will be awarded the contract to work with NuGen and will invoice NuGen for their £5,000 prize money.
NuGen is a UK nuclear company owned by Toshiba and ENGIE (formerly GDF SUEZ).
When fully operational, the planned Moorside reactors will have a combined capacity of up to 3.6GW, enough to power up to six million homes. The first of the three Westinghouse AP1000® reactors is targeted to come online in the mid-2020s. NuGen's Moorside project will help support the UK Government's low carbon and energy security objectives at a time when existing power plants are retiring and low-carbon generation is required to meet national and international commitments.
Construction of the new reactors will create thousands of skilled jobs over the next decade, and the project is expected to significantly boost the local, regional and national economies, with a large portion of the development and construction programmes accessible to the UK supply chain.
AP1000® is a trademark of Westinghouse Electric Company LLC. All rights reserved.
The Landscape Institute is the professional body for landscape architects. It is an educational charity and chartered body responsible for protecting, conserving and enhancing the natural and built environment for the benefit of the public. It champions well-designed and well-managed urban and rural landscape to inspire great places where people want to live, work and visit. To find out more about the Landscape Institute visit www.landscapeinstitute.org
The RIBA champions better buildings, communities and the environment through architecture and its members. The RIBA's dedicated Competition service delivers choice, inspiration and value to clients through expertly run competitive selection processes. To find out more about the RIBA visit www.architecture.com
NuGen Moorside Power Station
Location: Sellafield, Cumbria, Northwest England, UK
Architecture in Cumbria
Windermere Steamboat Museum Competition
Blackwell – The Arts and Crafts House in the Lake District
Lake District House by Sutherland Hussey Architects
Grizedale Forest Resource Centre
Website: Moorside Open Design Competition in West Cumbria
Moorside nuclear power station is a proposal to build three AP1000 nuclear plants near Sellafield, in Cumbria, United Kingdom. The plan by NuGeneration, which is the British subsidiary of Toshiba-owned Westinghouse Electric Company, has the station coming online from 2024 with 3.4GW of new nuclear capacity. Work up to 2018 would include acquiring the site licence, the development consent order, and other required permits and permissions to start work. Site preparation would take two years, up to 2020.
source: wikipedia
Northwest English Architecture
Contemporary Lancashire Buildings
Media CityUK – B4 Building, Salford Quays
Sheppard Robson
Media CityUK Building
Owen Street development
Ian Simpson Architects
Owen Street Manchester
Morecombe Bay Design Competition
Buildings / images for the Moorside Open Design Competition, Cumbria page welcome
Website: Moorside Open Design Competition