Casino building design, Famous world gaming venues, Global gambling property design
A Detailed Look at How Casinos are Designed
Sep 6, 2019
A Detailed Look at How Casino buildings are Designed
These days, when you hear the word 'casino' your first thoughts are probably drawn to the internet. Online casinos like the ones at findbettingsites are worth an absolute fortune yet there's something about traditional bricks and mortar casinos that just cannot be beaten. Chances are you've been in a few casinos in your time, and if not, thanks to Hollywood movies and the magic of television you probably have a rough idea of how casinos look on the inside.
Upon entering you'll be greeted by an endless maze of slot machines, thick and bold carpet, flashing lights, Craps and roulette tables, overexcited poker players, and an atmosphere that just cannot be recreated online. Today we're going to look at how casinos are designed as we look at the architecture involved in creating these iconic buildings we've grown to love so much.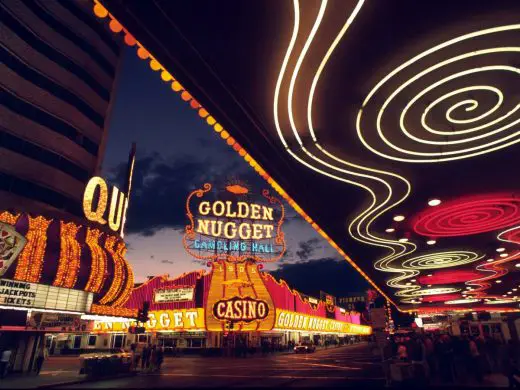 The Maze Layout
During the 1990s when casinos really began to see enormous growth, times began to change and architects and designers were hired to create a design which was not only attractive, but also functional as well. They came up with what is known as the 'Maze Layout'. It was a simple, yet ingenious design idea which countless other businesses have adopted, including a well-known interior design company that shall remain nameless.
The idea was that, upon entering, the customer was instantly enticed and drawn in by bright colours, cheap slot machines, and a friendly and warming atmosphere. They would, however, also struggle to find the exit and so they'd be forced to walk through the entire casino, passing by countless slot machines and games tables so that they are more likely to spend more money before leaving.
Clocks and Windows
When discussing how casinos are designed, you can't overlook the fact that casinos do not have clocks or windows. This is not a design flaw, it was intentional on the architect's parts. The reason for this is so people have no idea what time it is. The casino owners did not want people to know what the time was because if they knew it was late, or that they'd been gambling for such a long time they would likely leave.
Rows versus Clusters
When you think of casinos, you almost certainly think of slot machines. The slot machine is synonymous with gambling, and for good reason. During the 60s and 70s, slot machines would account for a very respectable 40% of casino floor revenues. Now, that number is up to more than 71%. Slot machines are affordable, easy to use, and fun to play. Decades ago, slot machines were arranged neatly in rows in casinos. If you look nowadays, you'll see that they're placed haphazardly around casino floors in clusters.
This again helps create the maze layout we spoke of earlier, and it helps create a variety of different games. More gaming options means more choice, which would appeal to a wider demographic. Putting them in groups and clusters also helps make gambling more social, so people can interact with each other and chat. Again, in terms of how casinos are designed, this is a very simple yet ingenious design technique. Online casinos also organize slot machines and games for player's ease.
Location: Las Vegas, Nevada, USA
New Las Vegas Architecture
Contemporary Las Vegas Architectural Selection
Las Vegas Building Developments – chronological list
Vdara Hotel Las Vegas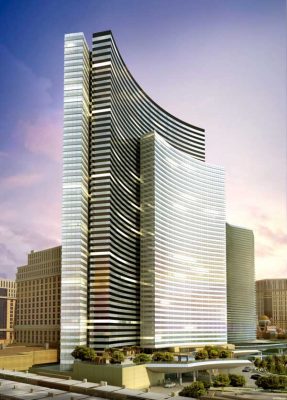 image : CityCenter Land, LLC
Las Vegas building development
Monte Carlo Buildings
Key Building designs in Monte-Carlo, Europe:
Hôtel de Paris Monte Carlo Reopening
The Pavilions Monte Carlo, Monaco Luxury Stores
Comments / photos for the A Detailed Look at How Casinos are Designed page welcome