Japanese Architecture Random Facts, Japan Building Projects
5 Random Facts About Japan's Architecture You Should Know
17 Jan 2020
Japanese Architecture Facts
5 Random Facts About Japan's Architecture You Should Know Before Being a Tourist
Japan has always been a mystery to the rest of the world. It's like they are on their own bubble and the next thing we hear from them, they're already so advanced in many aspects. Japan is the country of innovation. They are almost always the first to materialize ideas we have thought of.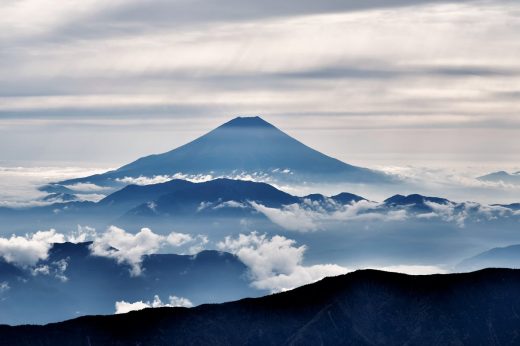 Japan has also been very progressive when it comes to architecture. The country has a nice mix of traditional and modern architecture worth checking out. If you decide to visit Japan and see some tourist spots, it would be good to know theserandom facts about their architecture.
The Tokyo Tower isn't as original as you think
One shouldn't go home without visiting the Tokyo Tower. It's a very popular tourist spot a few blocks from Roppongi. However, many people might have a sense of familiarity when they get a closer look at the tower. The Tokyo Tower seems like a close replica of the Eiffel Tower!
The makers of the tower didn't deny it and said that it was fashioned after the French tower. A major difference between the two has to do with copyright laws. Taking a picture of the Eiffel Tower when it's lit up can violate those copyright laws, but the Tokyo Tower is free. So, grab your chance to take your photos!
Biology inspired the "Metabolism" movement
After the war in the past, there is an architecture movement and it was called Metabolism. In science, metabolism is the process of preserving living cells. The architects in Tokyo believed that buildings should be like people. They should evolve and change through time.
Generally, the movement didn't find a lot of success but there is still Metabolism architecture standing up to this day like the Hillside Terrace and the Nakagin Capsule Tower.
Tokyo architects are ready for earthquakes
Japan sits in a very awkward position where they areprone to many earthquakes. This is why many architects have taken it upon themselves to come up with a technology to build houses and buildings that are safe from even the most destructive earthquakes.
Rather than wasting money rebuilding a shattered house after an earthquake, architects build houses that can withstand even the most powerful quakes. As a matter of fact, there is little to no recorded collapse of buildings after a strong earthquake hit Japan.
Roppongi Hills is filled with urban legends
While there are many tourist sites you can check out around Roppongi Hills, many people, even residents are wary in this neighborhood as it is said that the place is cursed. To start, the address of the building contains three sixes. The soil where the building stands is actually where the ritual suicide of the47 leaderless samurai happened.
A lot more people started believing the urban legend because they have seen celebrities and businessmen being victims of the curse. Even ordinary citizens have died here. In 2004, one of the buildings revolving doors crushed the head of a six-year-old boy after injuring two other citizens the year before.
So, if you want to visit this area, you may want to take extra care.
Around 3.2 million people go to Meiji Jingu Shrine during New Year
This shrine holds a very important piece of Japanese culture. For many Japanese people, it is very important to visit shrines as early as possible during the first day of the year. They pray for fortune and good luck for the next 12 months.
If you come here during this time, you'll notice that the urban streets are empty and that's because everyone is in a shrine. But, the most visited shrine is the Meiji Jingu Shrine which recorded approximately 3.2 million visitors almost every year.
The shrine is located in Harajuku and that may explain why many people come here. It's accessible and near to other tourist spots too.
Takeaway
As with other countries, Japan has a nice blend of modern and traditional architecture. Some buildings may look familiar while some are unique to this beautiful country. Knowing the stories behind how something is built lets you understand and appreciate more of it. Japan has more to offer than just the delicious sushi and preppy Harajuku fashion. Check it out now!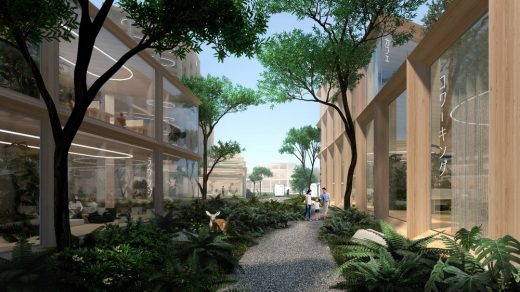 image courtesy of BIG-Bjarke Ingels Group
New Japanese Architecture
Contemporary Japanese Architecture
Japanese Architecture Design – chronological list
Kanoko Building, Hushiki-ku, Kyoto, Japan
Architects: Eastern Design Office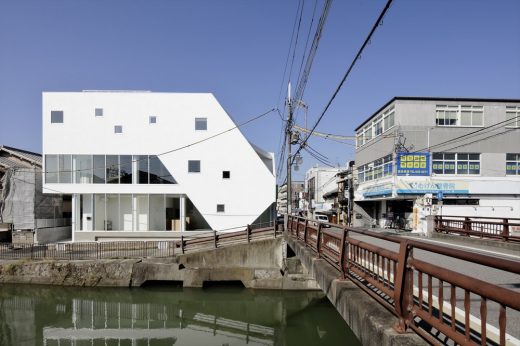 photographer : Koichi Torimura
Kanoko Building in Kyoto City
House in Muko
Design: Fujiwara Architects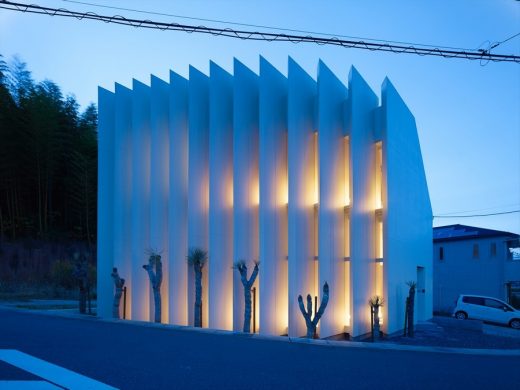 photo : Yano Toshiyuki
New Kyoto Residence
Kyoto Prefecture Library and Archives
Comments / photos for 5 Random Facts About Japan's Architecture To Know – page welcome