The incredible architecture of India, South Asia cricket betting, Building developments guide, Modern real estate projects
The Incredible Architecture of India
12 July 2022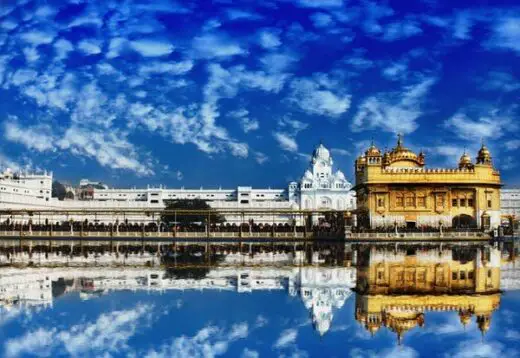 image source : pexels.com
When you talk about India, their architecture is one of the first topics to come up. India has some of the world's oldest and most incredible structures within its borders. Tourists from around the world come to see these architectural wonders, and there are many of them.
There are 830 World Heritage Sites, and India hosts 26 of these sites. Their architecture is first linked with settlements in the Indus Valley and is about as old as the concept of civilisation itself.
Eight Architectural Marvels
There are many things you can say about India. When it comes to sports, the most popular one is Cricket. When it comes to gambling, Indian's favorite cricket betting website is 10CRIC. When it comes to architecture, there are definitely more than eight that stand out as incredible architectural achievements. However, we will be looking at eight well-known and amazing structures.
Taj Mahal
Shah Jahan, a Mughal Emperor,  built the Taj Mahal for Empress Mumtaz Mahal, his favourite wife. It commemorated her, and she was entombed there after she died during childbirth in 1631 AD. It took 17 years to complete this marble structure, finally finishing construction in 1647 AD. The emperor recruited artisans across his empire, some even from Iran and Central Asia.
White marble was transported from Makrana for the building's exterior. The white brick used for the interior was sourced locally, and it's widely believed that the chief project manager was Ustad Ahmad Lahori. After the emperor's death, he was entombed beside his wife, and today the historical Taj Mahal remains standing as an incredible example of Mughal age architecture.
Golden Temple
The Golden Temple, otherwise known as the Sri Harmandir Sahib, is located in Amritsar. It's one of the country's most important spiritual sites, and people come from all over to visit it. Historians believe that the Sikh empire leader, Maharaja Ranjit Singh, was the one who started the construction of this temple in the 19th century.
The two-storied temple got its English name due to the 400kg pure gold leaf covering the structure's upper half. The rest of the temple is built using white marble and has many inlaid precious and semi-precious gems. You can see the pietra dura technique used to create beautiful motifs, making this a true artwork.
Bishnupur (Vishnupur)
Bishnupur is known for its terracotta structures and hosts some of the oldest brick temples in India, such as the RasMancha temple. It was the Malla Kings' capital, and this ancient city offers many great attractions and architectural features. The Hindu Mallabhum kingdom was founded in the 8th century CE and is widely known for the metalware and temples they built.
There are over 12 temples in Bishnupur, with the Ras Macha temple being the main attraction. This temple is a square structure that features the curved roof of a Bengali hut. You can also view the Dalmadal cannon, which is 3.8m long and features many intricate engravings.
Vijapura (Bijapur)
The Vijapura, also known as the City of Victory, was built during the Chalukyan Dynasty. This dynasty reigned under the Adil Shahi kings from 1489 to 1686, and their capital features many architectural wonders. Under the Adil Shai kings' rule, great architectural growth took place, and there are many incredible mosques, fortifications, palaces, mausoleums and such found in this city.
One of the most significant structures in Vijapura is the Gol Gumbaz, India's largest dome. It's a cube structure with 47.5m sides and a 44m diameter dome topping the cube. It's a single chamber structure that is 41m across on the inside and 60m high. The structure was built with dark grey basalt and decorated plaster. This temple and tomb remain one of the focal points of Vijapura.
Humayun's Tomb
Humanyun's tomb was built in 1570 and is one of the first examples of Mughal architecture. It also carries a bigger historical significance as the first garden tomb in the Indian subcontinent. This structure was commissioned by Haji Begum, the second Mughal emperor, Humayun's wife. It was a forerunner and eventually inspiration for the Taj Mahal.
This structure sports a walled enclosure with charbagh (garden squares) and pathway water channels inside. It has a centrally located mausoleum that is topped by a double dome. It follows an octagon interior plan and features deep vaulted bay cells on all four cells. It's also one of India's UNESCO World Heritage Sites.
Sun Temple (Konark)
Konark's Sun Temple is a UNESCO World Heritage Site built in the 13th century. It features Odishan architecture and is designed to be a massive chariot to the sun god, Surya. It's a culmination of the Kalinga School of Temple Architecture, and tourists from across the globe travel to see this structure.
The architecture features 12 pairs of wheels 3m in diameter each and seven horses that draw the chariot. It took 12 years to construct this temple, using over 1200 artisans and completing the Golden triangle, with the other points being Puri and Bhubaneswar.
Ellora Caves
The Ellora Caves consist of 34 caves in total. The caves were carved out and chiselled between the 4th and 9th centuries. This rock-cut architecture dates back 1500 years to the Rashtrakuta dynasty. It's famously associated with three different faiths: the Hindu, Buddhist and Jain.
Of the 34 caves, 12 are associated with the Buddhist faith, 17 with Hindu and five with Jain. Cave 16 is also known as the Kailash Temple and is a UNESCO World Heritage site. It's well-known for being carved from a single monolithic structure.
Bahai Lotus Temple
A focal point of Delhi, the Bahai Lotus Temple was designed in 1986 and resembles the sacred lotus flower. Fariburz Sahba, an Iranian-Canadian architect, designed the building. It's built with white marble, featuring 27 massive petals and nine pools of water that light up in natural light.
The design allows the light to reflect off the water and white marble and looks especially spectacular at dusk. The temple isn't dedicated to a particular faith. Instead, it's open for all people to come to pray or meditate according to their religion. The architect and the temple have received several awards for its architecture and are one of the main attractions in Delhi.
India's Architectural Wonders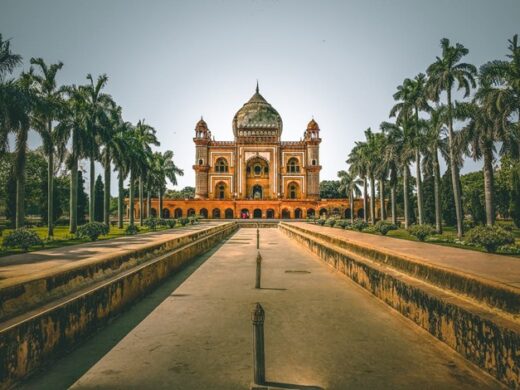 image source : pexels.com
India has many incredible and culturally significant structures that feature historical architecture from different dynasties. It allows you to wander through history as you view these architectural wonders and truly appreciate the design and work that went into constructing these buildings. If you're visiting India, tick these eight incredible examples of Indian architecture off your bucket list.
Comments on this The Incredible Architecture of India article are welcome
Indian Building Designs
Indian Architecture News, chronological:
Indian Architecture Designs – chronological list
Mumbai Railway Stations Renewal
Design: JDAP Design-Architecture-Planning, Architects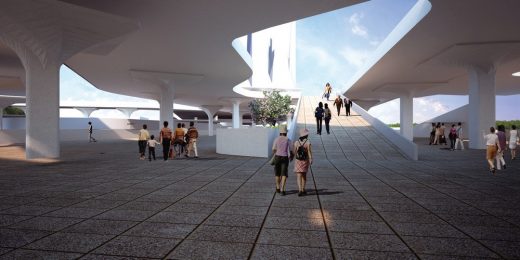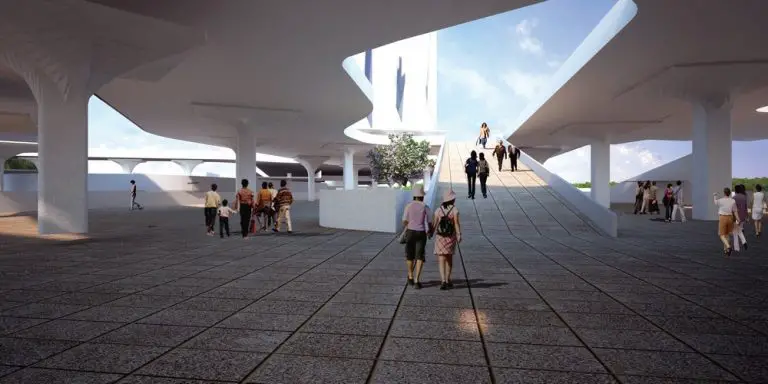 image courtesy of architects
Mumbai Railway Stations Renewal
Chhatrapti Shivaji International Airport Terminal 2 Building
Architects: Skimore, Owings & Merrill LLP – SOM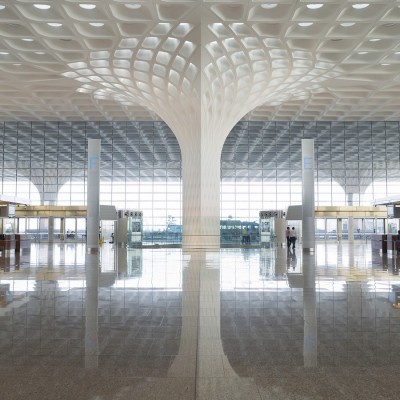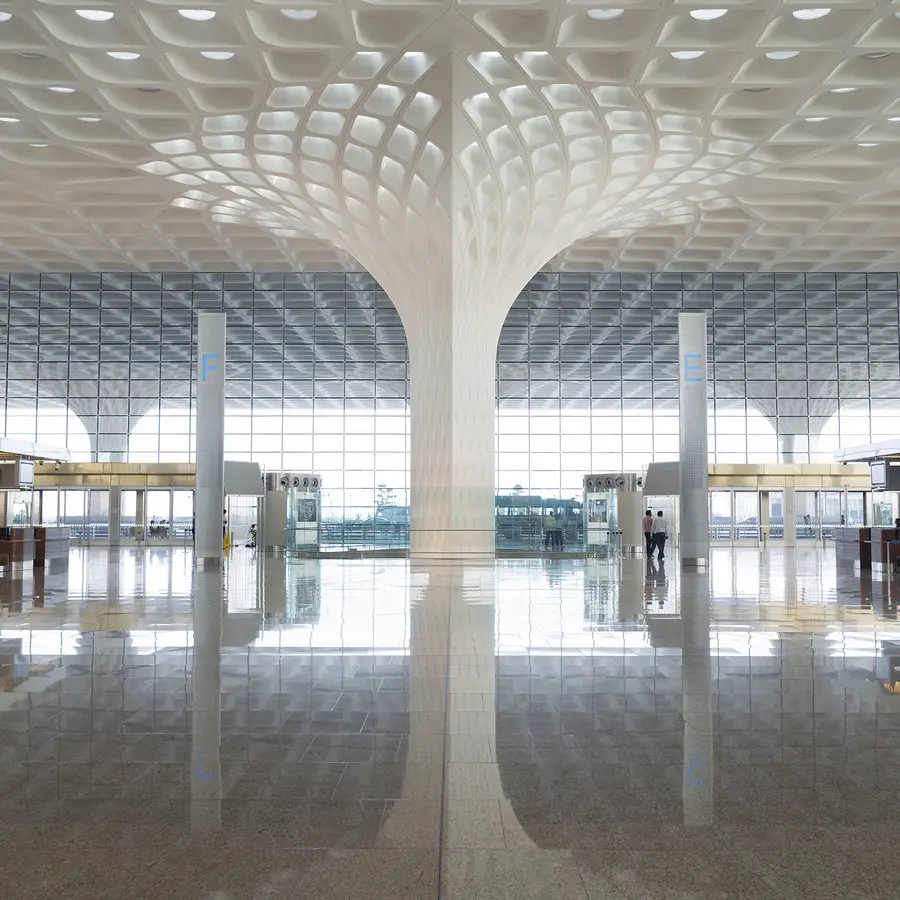 photograph © Robert Polidori
Chhatrapti Shivaji Airport Building in Mumbai
Comments / photos for the The Incredible Architecture of India page welcome