Modern Thonet Update, S 5000 Retreat, Interior, Furniture Pictures, Contemporary Interior
Modern Thonet Update – S 5000 Retreat
19 Jan 2021
Thonet S 5000 Retreat
S 5000 Retreat – Straight from the 1930s to New Work: a modern update from Thonet and Studio Irvine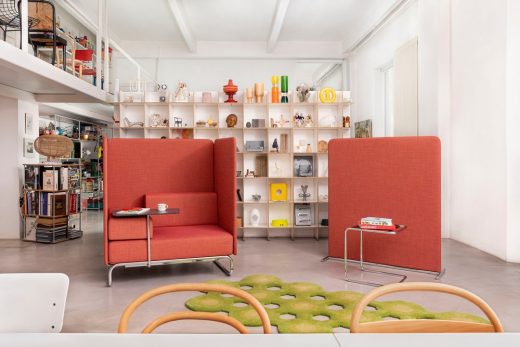 When English designer James Irvine began work on a new interpretation of the S 5000 daybed-style sofa 15 years ago, he was designing for the present – with the future already in mind. Daybeds with tubular-steel frames were already an integral part of the Thonet range in the 1930s; from this classic design, Irvine created a versatile sofa system. Now Studio Irvine, directed by Marialaura Rosiello-Irvine – architect and wife of the late designer – has carried on with the idea of the convertible, minimalist S 5000 range, with its foundation of bent tubular steel, and has re-imagined it.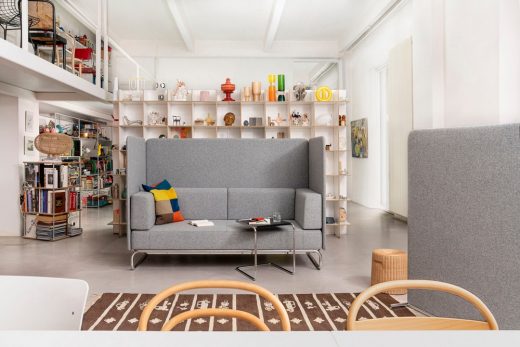 The result is a modular system of sofas and seating elements with dividing panels. Numerous accessories such as tables, cushions and power sockets allow for a wide variety of applications in the context of New Work as well as in private spaces. The new S 5000 Retreat option can be used to block out noise or as a privacy screen, creating a private yet aesthetically pleasing working environment.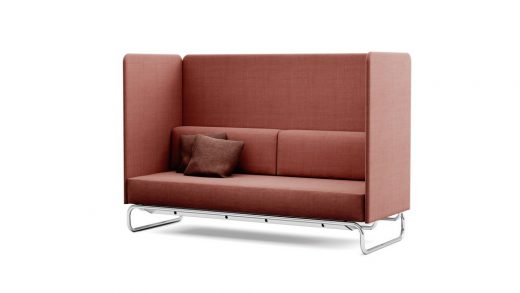 The question of how we will work tomorrow has been ubiquitous for quite some time now. Right in the middle of the development phase for the new S 5000 range, the Covid-19 pandemic turned our world upside down – and, at the same time, changed and expedited the need to adapt our working spaces. Physical space and separation have taken on a whole new meaning. This is precisely the idea behind the S 5000 Retreat: it creates room-in-room solutions and offers the opportunity to work in private spaces, even in open-plan offices. The layout of each individual room can be freely configured and adapted to new situations as needed.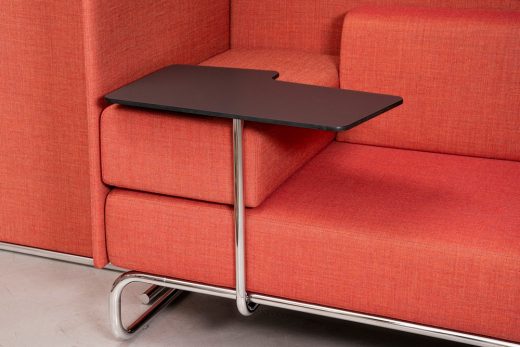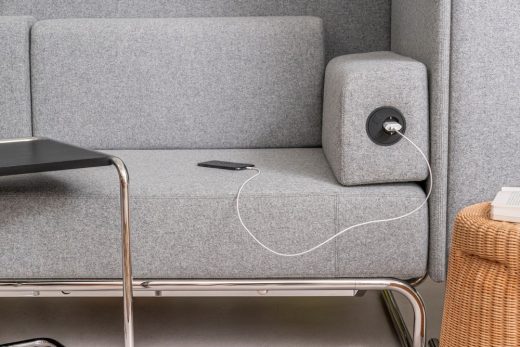 The base module is available as either an upholstered one, two or three-seater unit on a tubular-steel base without backrest and side panels. Matching arm and backrests or dividing panels – a brand new addition to the range – can be integrated into the seat frame as needed to provide privacy and block out noise. Thus, every module can be expanded in a variety of different ways. The panels form a frame within which varying sizes of cushions can be freely arranged to create the desired set-up.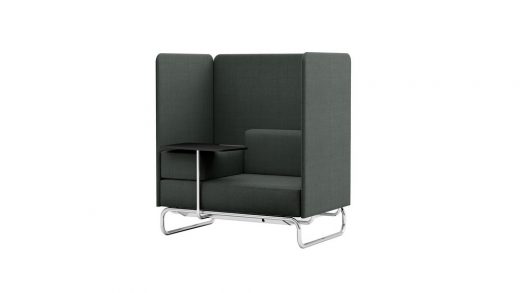 The furniture range also includes small tables that are screwed to the tubular steel frame. This creates entire sofa landscapes that be extended or modified using the modular system. As a classic sofa, the S 5000 Retreat is perfect for modern living spaces. The smaller model with panels provides a smart working station for working from home, while its larger counterpart can be used in the central zones and the lounges of office buildings, in co-working spaces or in waiting rooms.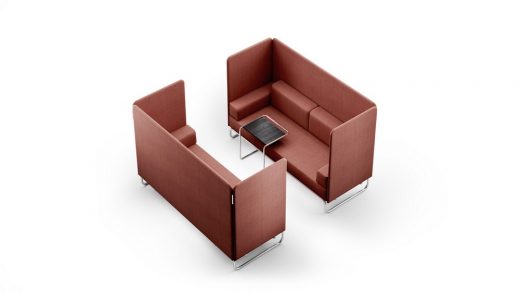 "Despite its austere design, the S 5000 Retreat has been designed to give a sense of privacy and to promote creativity. It invites you to play with its materials, colours, shapes and dimensions. Even the cushions allow for different shades to be combined," explains the designer Marialaura Rosiello-Irvine.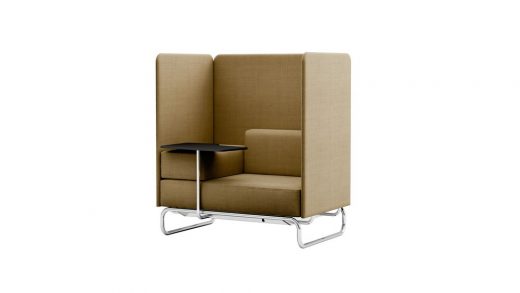 "Redesigning products that have already been a part of the company's history is a conscious attitude regarding the ever-changing use of furniture, especially in the context of work. Sometimes it's just not necessary to design an entirely new product. Sometimes it makes more sense to redesign existing pieces," says Creative Director and Managing Director Norbert Ruf as he describes the creative process behind the S 5000 Retreat.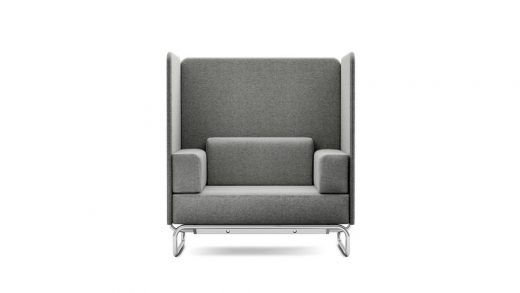 "I like to call it 'ethical design' when companies and designers intentionally examine where they are investing and how products are created," adds Marialaura Rosiello-Irvine.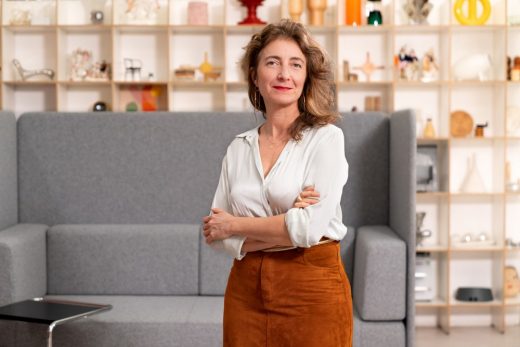 Interview with Marialaura Rossiello Irvine – Studio Irvine
Photography © Giacomo Giannini
Modern Thonet Update – S 5000 Retreat images / information received 190121
Location: London, UK
Thonet Designs
Thonet Aqua Monaco in Munich
Design Architects: concrete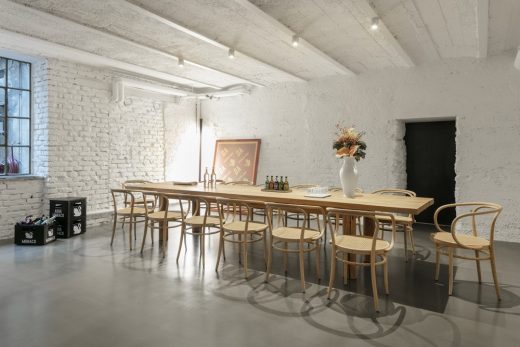 image courtesy of architects
Aqua Monaco in Munich, Thonet design classic
Work from Home? Thonet offers some Lasting Comforts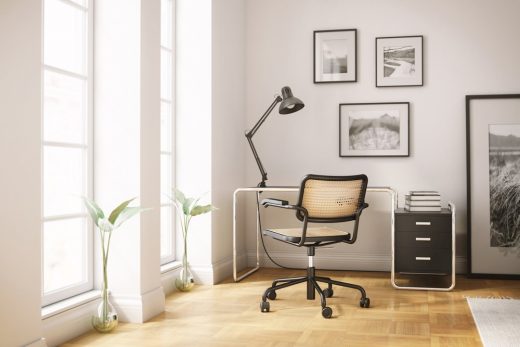 The 'Atelier' version of the famous S 64 chair, now with a pedestal and castors, and the classic Bauhaus era S 285 desk by Marcel Breuer for Thonet
WFH? Thonet offers some Lasting Comforts
Thonet: High Level Dining with Range 118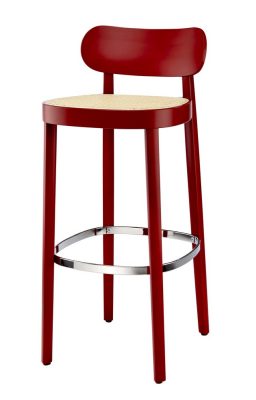 image courtesy of architects
Thonet: High Level Dining with Range 118
The Iconic 214 Chair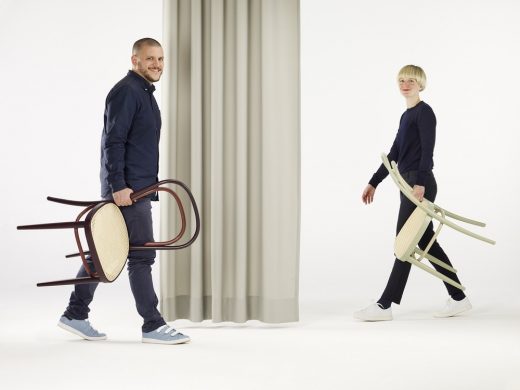 photo © Thonet Constantin Meyer, Koeln
200 years of Thonet: iconic 214 chair
Thonet tubular steel cantilever chairs, Leipzig Library, Germany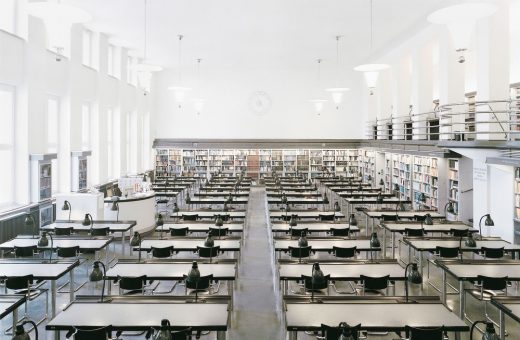 image courtesy of architects
Thonet tubular steel cantilever chairs
Countdown to Bauhaus 100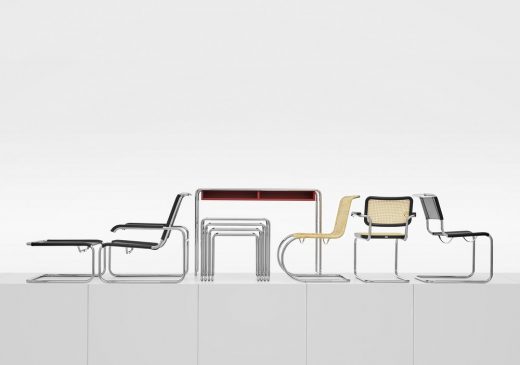 image courtesy of architects
Countdown to Bauhaus 100: Exciting plans from Thonet
Thonet chairs grace The Birnam Brasserie, Gleneagles, Scotland
Hotel Restaurant Interior in Scotland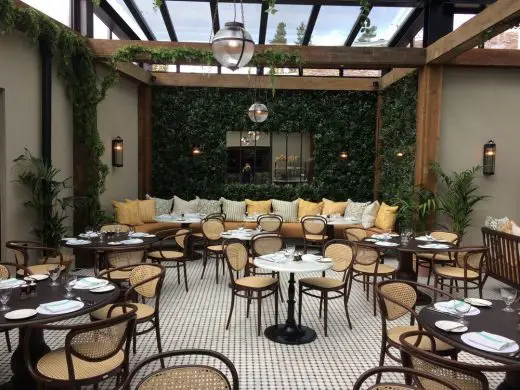 image courtesy of architects
Thonet chairs grace The Birnam Brasserie at Gleneagles
"Thonet All Seasons" Chairs S 34 N, S 35 N and S 64 N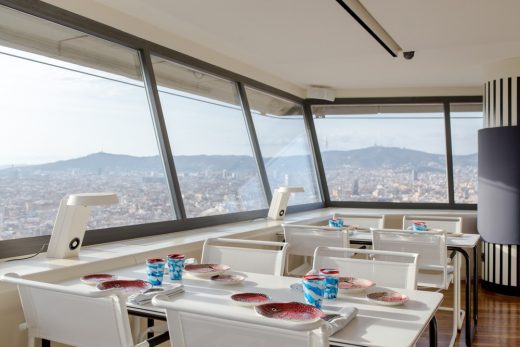 image courtesy of architects
Thonet All Seasons Chairs in Barcelona Restaurant
Thonet at Design Museum, London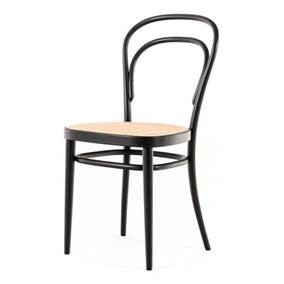 image courtesy of architects
Thonet at Design Museum, London
Thonet at Orgatec 2016 in Cologne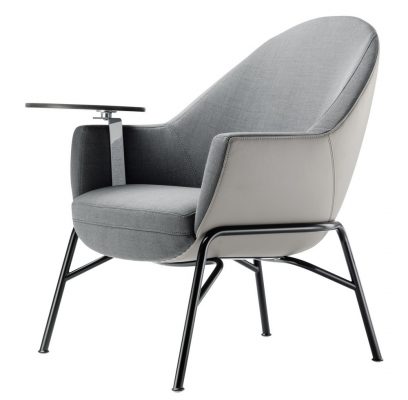 image courtesy of architects
Thonet at Orgatec: Furniture Expo Germany
Modern Architecture
Modern Architecture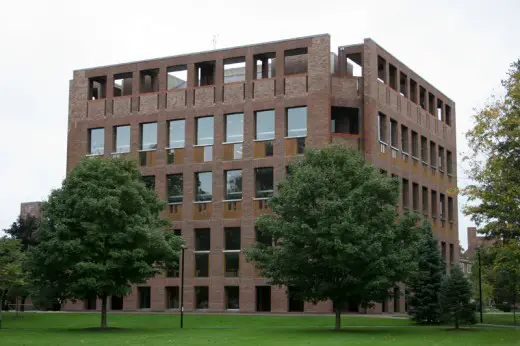 photograph by Rohmer at en.wikipedia
Furniture Design
Furniture Architecture Designs – chronological list
Website : Furniture
Comments / photos for the Modern Thonet Update – S 5000 Retreat page welcome