Picture Tower Building, Ulm, Germany, Stadthaus Exhibition & Assembly Building
Picture Tower Building
Richard Meier Architecture Show – Ulm Stadthaus Exhibition & Assembly Building
page updated 23 Oct 2016 with new images ; 3 Jul 2015
Picture Tower Building Exhibition
Richard Meier Show in Ulm, Germany
Richard Meier & Partners is pleased to announce Picture Tower Building.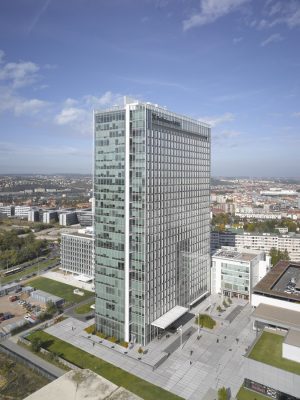 Designed by Richard Meier & Partners Architects, The Ulm Stadthaus presents a new exhibition of some of the most iconic and current projects by Pritzker Prize-winning architect Richard Meier.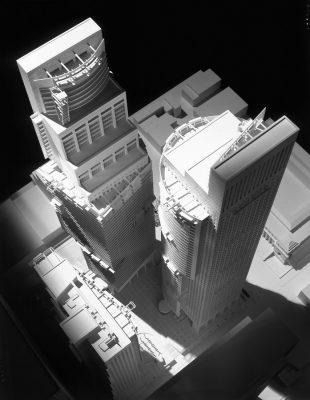 The works on display explore the development of the work of Richard Meier with some of his early residential projects in contrast to some of the more recent urban and large scale projects all around the globe in New York City, Hamburg, Prague and Mexico City.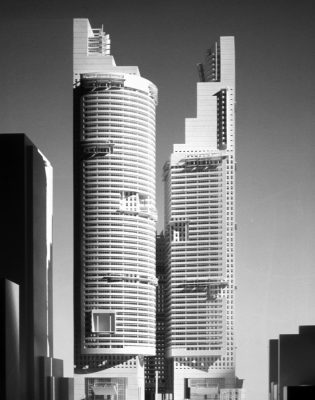 The exhibition includes a selection of models, original sketches, drawings and photographs. Some of the projects exhibited on the show include the house designed by Richard Meier for his parents in Essex Fells, New Jersey, the Ulm Stadthaus, and the iconic Smith House in Darien, Connecticut.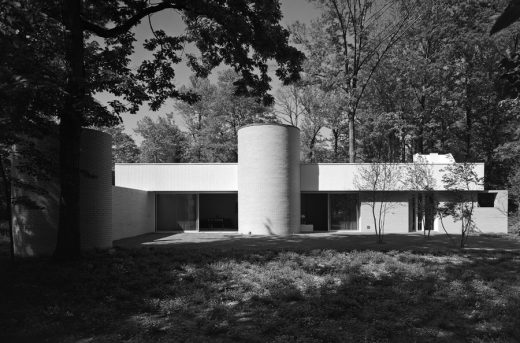 Other projects in the exhibition are some of the more recent and large scale developments such as the Reforma Towers, the East River Masterplan, Coffee Plaza, the Charles & Perry Street Condominiums, ECM City Tower and the unbuilt competition proposals for Madison Square Garden and the New York Historical Society.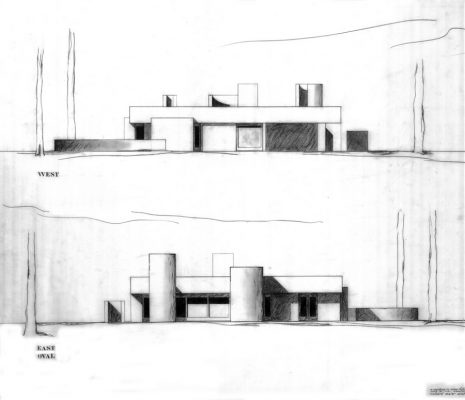 Richard Meier & Partners has over the years developed its own distinctive and dynamic style of architecture to become one of America's most influential and widely emulated Firms.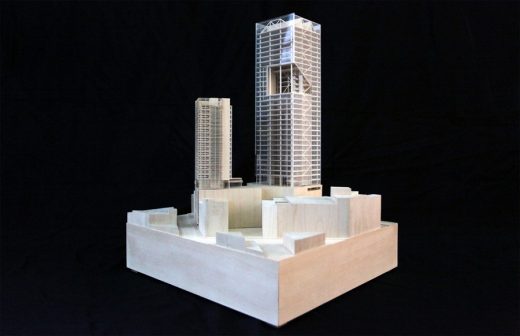 The work celebrates natural light and space in response to the environs in which it stands, thereby creating sublime spaces of aesthetic illumination and enlightened cultural values.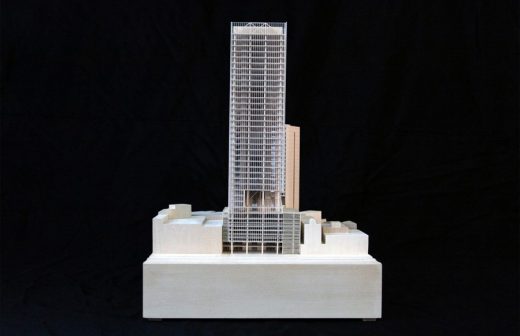 Richard Meier comments: "Building the Ulm Stadthaus and the Münsterplatz in Germany has been a rare and uniquely gratifying experience. Twenty-two years after completing this project it is an honor to have our work on display at a building and civic space that we designed and represents the design philosophy of our Firm.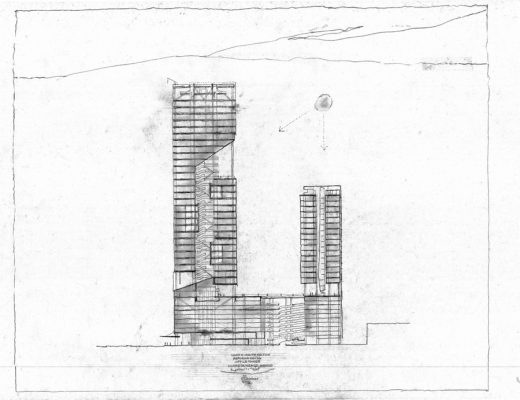 The changes that we can see in the forms that buildings have taken over time are not only a reflection of technological progress, but of the progress of society, of morality, of civilization itself.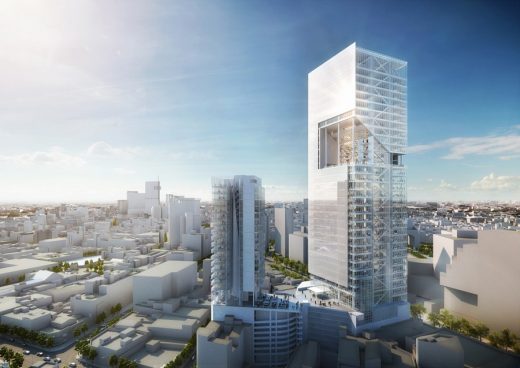 So, while Architecture is forever providing us with volumes about where we have been, it is at the same time offering us clues about where we may still be able to go. It is an honor to have some of our early and current projects on display in a country where we are about to start several new architectural projects."
The opening reception will be on July 8, 2015, and the exhibition will be on display from July 8, 2015 to November 22, 2015. Picture, Tower, Building. Richard Meier and the Ulm Minster is organized by Dr. Sylvia Claus, Prof. Dr. Matthias Schirren, the Stadthaus Ulm and Richard Meier & Partners Architects.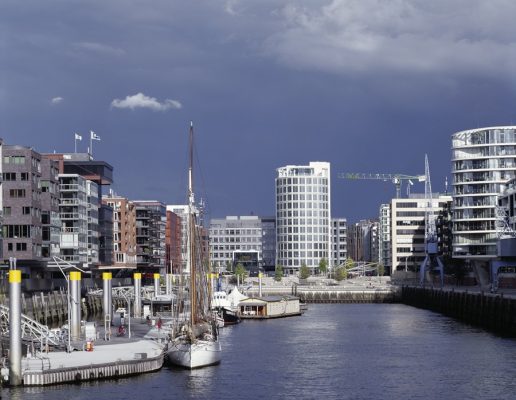 Ulm Stadthaus Exhibition & Assembly Building
At the foot of the famous Ulm cathedral, and forming both a contrast and a complement to this dominating late-Gothic building, the Stadthaus and the cathedral square were designed by the renowned American architect and winner of the prestigious Pritzker Prize, Richard Meier.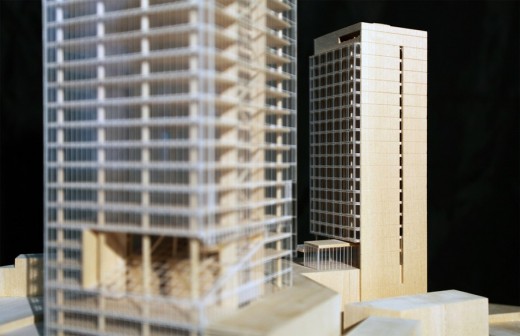 The Stadthaus is committed to the presentation of contemporary art, photography and contemporary music in exhibitions and other events. Particular emphasis is given to the themes of architecture, nature and the shaping of our environment and to encouraging young artists and performers of all kinds. The Stadthaus hall is a "forum" for the inhabitants of Ulm and is a popular and much-used meeting place for business, science and industry.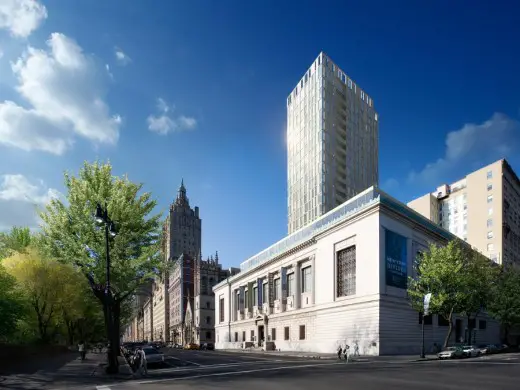 About Richard Meier
Richard Meier received his architectural training at Cornell University and established his own office in New York City in 1963. Since that time his international practice has encompassed major cultural and civic commissions as well as private residences, and corporate and academic facilities. He has received the highest honors in the field including the Pritzker Prize for Architecture, the Gold Medals of the American Institute of Architects and the Royal Institute of British Architects as well as the Praemium Imperiale from the Japan Art Association.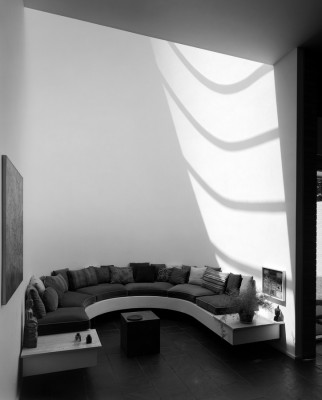 He is best known for the Getty Center in Los Angeles; the Barcelona Museum of Contemporary Art; and the Jubilee Church in Rome.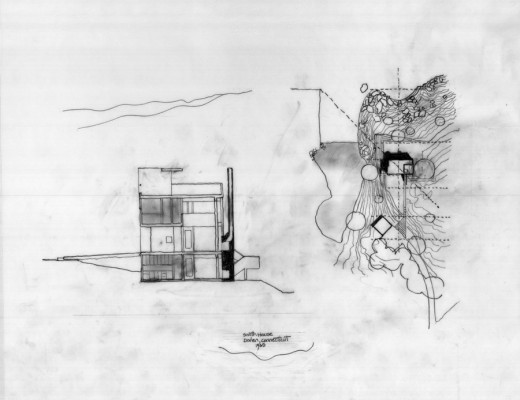 Some of his recently completed projects include the Italcementi i.Lab in Bergamo, Italy, the OCT Shenzhen Clubhouse in Shenzhen, China and City Green Court in Prague, Czech Republic. His current work includes a bridge in Alessandria, Italy; an office building in Rio de Janeiro, Brazil; Teachers Village in Newark, New Jersey; The Surf Club in Surfside, Florida; the Rothschild Tower in Tel Aviv, Israel; two residential towers in Tokyo, Japan; the Reforma Towers in Mexico City; three residential projects in Taiwan; one hospitality project in South Korea; and private residences in Europe, Asia and North America.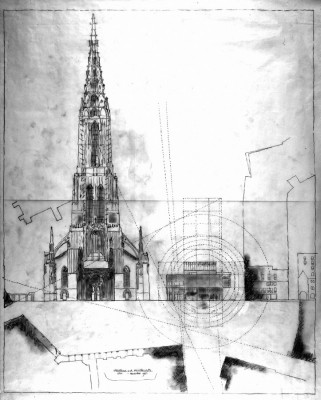 About Richard Meier & Partners Architects
The work of Richard Meier & Partners is instantly recognizable and internationally respected. For over five decades, we have been appointed to create important public and private buildings. Our offices in New York and Los Angeles employ a multicultural staff of talented professionals practicing architecture, urbanism, product design and exhibition design. We aspire to thoughtful, elegant contemporary architecture that exceeds our clients' expectations for beauty and elegance.
Richard Meier & Partners is led by Richard Meier and six partners – Michael Palladino, James R. Crawford, Timothy Shea, Bernhard Karpf, Vivian Lee, Reynolds Logan, Dukho Yeon – and sustains an international practice with offices in New York and Los Angeles.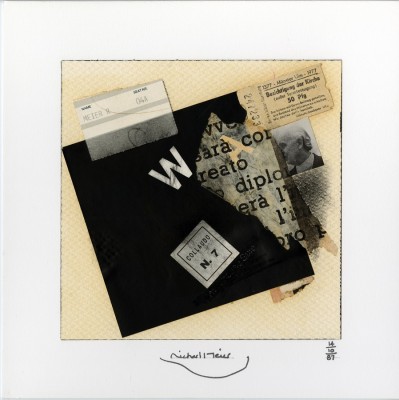 Location:Stadthaus Ulm, Germany '
Richard Meier Architecture
Richard Meier Model Museum, Long Island City, NY, USA



photo courtesy of Scott Frances
Richard Meier Model Museum
Richard Meier Retrospective Exhibition, Museo de Arte Contemporáneo de Monterrey (MARCO)



photo : Scott Frances-ESTO
Richard Meier Exhibition
Exhibitions – chronological list
Richard Meier & Partners : Further Information on the architects – Biographies
Richard Meier Lecture, USA : UB School of Architecture & Planning Buffalo, NY – 2010
Richard Meier



image : Mark Selinger
Architecture Exhibitions
Guggenheim Frank Lloyd Wright Exhibition
Richard Meier : Pritzker Prize winner, 1984
Comments / photos for the Picture, Tower, Building Exhibition page welcome
Picture, Tower, Building Exhibition – page
Website : The Ulm Stadthaus
Website : Architecture