Reanimate The Ruins Design Contest, Detroit Competition, Michigan
Reanimate The Ruins Competition
Detroit Design Contest – Michigan Architecture, USA: Parallel Projections
19 Apr 2014
Reanimate The Ruins Design Competition
Reanimate The Ruins Architecture Contest
ABSTRACT:
Detroit, once the fourth largest city in America and Michigan's primary Metropolis, has recently filed the largest municipal bankruptcy in the history of the United States. Among the many reasons for Detroit's decline, two stand out: an undiversified economic model, reliant on the production and sale of automobiles, and an unprecedented degree of sprawl. Currently more than 77% of jobs in the metropolitan area reside more than ten miles from the city center, making Detroit the most job sprawled city in the United States, stretching essential services beyond capacity. Detroit's deterioration is just as much about urban decline as it is about industrial decline. Detroit is located in the Midwest portion of the United States and is part of a larger band of cities known as the Rust Belt which have gone through a process of decline over the past decades.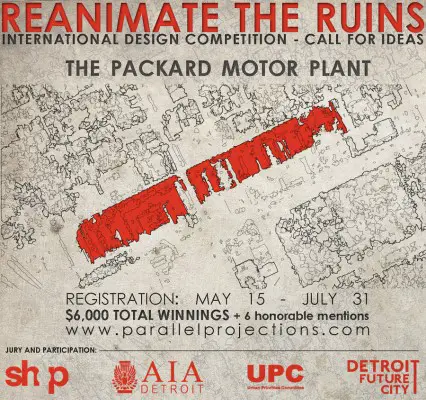 Amidst the ruins of Detroit stands the Packard Motor Plant. This 40-acre site once represented the height of the American Industrial Era; boasting 15 factory buildings and 36,000 employees producing luxury vehicles. It now stands gutted and vandalized, as a symbol of Detroit's staggering collapse. However, due to its strategic location only four miles from the city center, the Packard holds immense potential to address and combat the sprawl which contributed to Detroit's downturn.
Parallel Projections invites you to participate in this open, international design competition: Reanimate The Ruins!
Participants are charged to investigate and propose a new dynamic and adaptive urban node on the site of the Packard.
Artfully frame Detroit's history by retaining elements of the ruined Packard Motor plant while simultaneously casting your vision for Detroit's future through the introduction of mix-used program and new construction. Include programmatic elements that make up a successful urban area, whether they be civic, residential, business, entertainment, or cultural.
Consider a sustainable urban hierarchy by including a public transportation hub somewhere in the site. Ideally, this Packard site will exist as the flagship for other secondary urban nodes that will collectively support and connect to the city center.
ENTRY:
This competition is open to all include architects, engineers, urban designers, artists, and students. You can enter as an individual or as a team with up to four members. Competition registration opens May 15th and closes July 31st.
Early Registration: May 15, 2014 – May 30, 2014 = $60 USD
Regular Registration: June 1, 2014 – July 14, 2014 = $80 USD
Late Registration: July 15, 2014 – July 31, 2014 = $100 USD
All students are eligible for a $20 discount with valid student ID. Please see www.parallelprojections.com for more information.
JURY:
Dan Kinkead – Director of Projects, Detroit Future City
Adam Modesitt – Senior Design Associate & Digital Specialist at SHoP architects
Najahyia Chinchilla – Architect at Gensler and Detroit Urban Priorities Committee member
James Witherspoon – Architect at Hamilton Anderson Associates
The Jury selection process is underway. Please see www.parallelprojections.com for more information.
PRIZES:
1st place – $3000 USD
2nd place – $2000 USD
3rd place – $1000 USD
+6 honorable mentions.
All finalists will be published through international web and print media, currently being selected. Please see www.parallelprojections.com for the current list.
Reanimate The Ruins Competition image / information received from Parallel Projections
Location: Detroit, Michigan, USA
Detroit Architecture
Hudson's Site Downtown Detroit
Museum of Contemporary Art Detroit
Architecture Competitions
Architectural Competitions : links
Architecture Competitions
Render of the Year award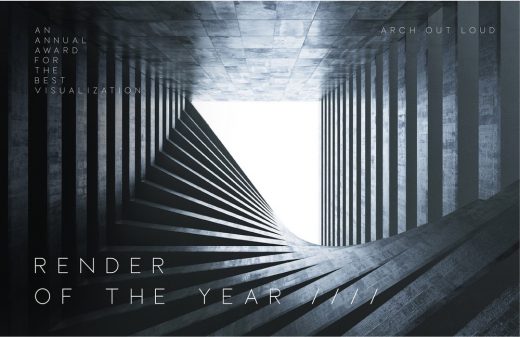 image courtesy of architects
Render of the Year award
Render Battle Architecture Competition
Render Battle Architecture Competition
Micro Nation Challenge 3 Inhabit Competition
Micro Nation Challenge 3 Inhabit Competition
Floating House Ideas Contest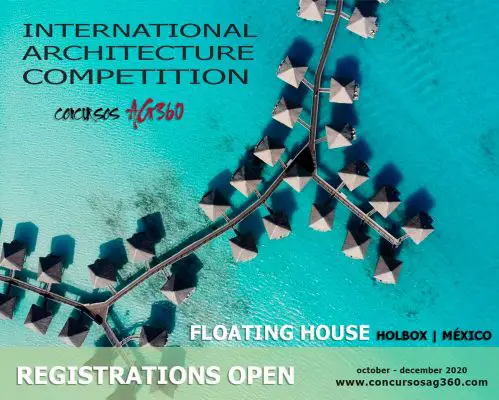 image courtesy of architects
Floating House Ideas Competition
American Architecture
Comments / photos for the Reanimate The Ruins Design Competition – Detroit Architecture Contest page welcome