Prima Design Competition, Atelier 37.2 2020 Contest, Groupe CB Micro Architectural Prize
Prima Design Competition 2020
3 Nov 2020
Prima Competition News
PRIMA competition is launched by Groupe CB, under the artistic direction of micro-architecture-studio Atelier 37.2 – who signed the first 2 works. www.37-2.com
28 Feb 2021: deadline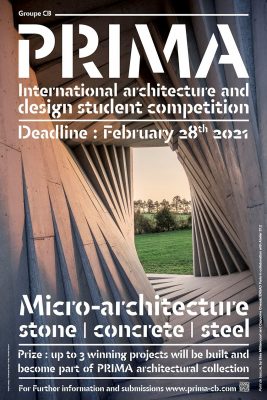 PRIMA competition is an invitation to explore micro architecture as a bridge between design, art and architecture – using 3 materials – stone, concrete and steel.
Every year, up to 3 winning projects will be built and students will be invited to a residency on the Groupe CB's exceptional quarry site, in the North of France, for the construction of their project.
The success of this first edition Prima competition edition 2019-2020 went far beyond all expectations : 114 entries from 202 students, 41 schools of architecture and design from 6 countries : France, Switzerland, The Netherlands, Sweden, Denmark, United Kingdom
PRIMA constitutes the first architectural park to be made up of the works of successive generations of architecture and design students.
Winners will have the opportunity to create a work with their name on it, and to experience all the phases of the architectural process from conception to construction.
The deadline is February 28th, 2021.
Introduction
PRIMA
PRIMA is a foundation established by the Groupe CB.
PRIMA launches a competition open to design and architecture schools situated in one of the following countries: France, Belgium, Holland, Denmark, Sweden, Norway, Finland and the United Kingdom
The Groupe CB
The Groupe CB has decided to create an art and architectural park on the site of the amazing quarry site of Ferques, near Calais, in the North of France.
The goal
The goal is to offer the opportunity for up to 3 winning candidates to produce micro-architectural works for permanent display at the site of the Carrières du Boulonnais quarry.
Future generations of designers
The idea is to re-launch the process each year, so as to build up, over a medium-term period, a unique and valuable body of work comprising 20 to 25 first pieces.
An unprecedented art model
An unprecedented art model built on the merging of clear artistic goals with an entrepreneurial strategy, the competition sets up the conditions for a new partnership between industry and the next generation of architecture and design students.
PRIMA is a new kind of artistic 'eco-system' made from the collaboration between industry, art education and local construction firms.
Technical assistance
These projects will be helped along by the technical and artistic supervision of Atelier 37.2 whose mission will be to accompany the participating students through to the realisation of their projects and to facilitate the interface between the local firms chosen to construct the works.
Educational goals
This competition is an invitation to explore micro architecture as a bridge between design, art and architecture.
It offers an opportunity for students to experience all the phases of the architectural process from conception to construction and to work with professionals: with architects in the development phase and with construction firms in the building phase. It will enable students to create a work with their name on it, one that will become a permanent feature of the PRIMA architectural park.
An educational follow-up will be provided along the entire competition process :
during Conception phase :
– a framework for the conception phase will be set freely by each participating school, as part of the curriculum, through workshops, specific classes or through intensive projects.
– a presentation can be organized on Zoom for students from those schools that will be integratating participation in the PRIMA competition into their teaching module; this at the request of the teachers concerned (to be formulated by email to [email protected]).
– an ongoing monitoring of the competition: any student is free to ask questions by email to [email protected]. PRIMA's Artistic Direction will respond within a maximum of 7 days.
during Development and Building phase :
– technical assistance to laureates,
– an invitation to participate in a residency to build/install their projects on the site,
– an invitation to visit the Ferques quarry at the end of the residency,
– an invitation to the exhibition opening for laureates students and their school representative.
Conditions of entry
Architecture and Design Schools
The PRIMA Prize is open to any student enrolled in an invited and participating design and architecture school situated in one of the following countries: France, Belgium, Holland, Denmark, Sweden, Norway, Finland, Switzerland and the United Kingdom.
In order to be invited to participate, schools may ask for invitation codes by writing to PRIMA artistic direction: [email protected]
Students
Students may participate individually or as a pair (two students maximum). Their participation must be agreed on by the invited school.
As this competition aims to promote collaborative work, participating as a duo is encouraged.
Conditions
Each invited school may submit a maximum of 5 projects.
Participation is free.
Except for former laureates, students may participate several years in a row.
Competition phases
The competition will unfold in 5 stages between October 2020 and September 2021:
Phase I : Competition submissions (Oct, 2020 – Feb 28, 2021)
Phase II : Projects' selection, Winners announced (March-April, 2021)
Phase III : Development of the winning projects (April – June, 2021)
Phase IV : Building Residency (approximately 1 week between June and Septembre, 2021)
Phase V : Communication around the winning projects (June – Sept, 2021)
Deliverables
Submissions by each group of students must be composed of the following:
A. ID Form (pre-filled pdf file)
B. Project File (A4 format, horizontal) :
• Cover page
• Pitch (60 words)
• Detailed explanatory text (250 words)
• Selection of sketches
• 2d Plans with dimensions
• 3d Images presenting the future work
• Commitment letter
C. One HD representative image of the work (format jpg
For more details, see Specifications pdf document (Downloads).
Submission format
Submissions are to be made online only. All files must feature the name of the participating student and their school.
Submissions are made by uploading the Entry Files to the 'submissions' page of the PRIMA website. Uploads are only possible once the candidate has logged in with the Username and Password supplied by PRIMA to the invited school(s).
Selection
The selection process takes place in 3 stages:
– Pre-selection: all the entries are assessed for their compliance with competition rules and constraints.
– Shortlist: Up to 15 short-listed projects are chosen by jury.
– Winners: Up to 3 winning projects are selected from the shortlist by jury.
The Jury
The Jury is composed of:
– 3 members of the PRIMA steering committee.
– 1 member of PRIMA's Artisitic Direction.
– 3 invited members (writer, architect, urban planner, designer, curators, artist…)
Prize
The PRIMA Prize is not monetary.
The winning teams will benefit from the following:
Development
Their project will be developed and built under the supervision of PRIMA Artistic Direction team and with its partner construction firms.
Building and Installation
Building Residency onsite (1 week).
PRIMA collection
Their work will become part of the PRIMA collection for an indefinite period.
Communication
Their work will be photographed and promoted through material published by PRIMA via its catalogue and website.
All information is available online on the website : www.prima-cb.com
Prima Competition image / information received 031120
Architecture Competitions
Architectural Competitions : links
Architecture Competitions
Micro Nation Challenge 3 Inhabit Competition
Micro Nation Challenge 3 Inhabit Competition
Render of the Year award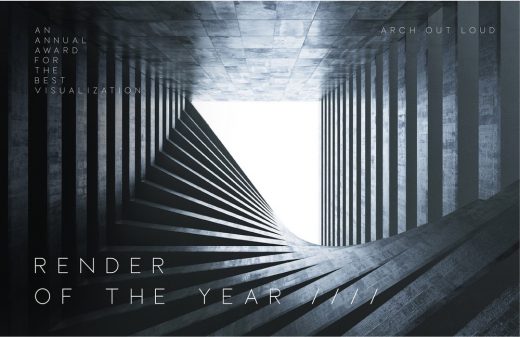 image courtesy of architects
Render of the Year award
Render Battle Architecture Competition
Render Battle Architecture Competition
Floating House Ideas Contest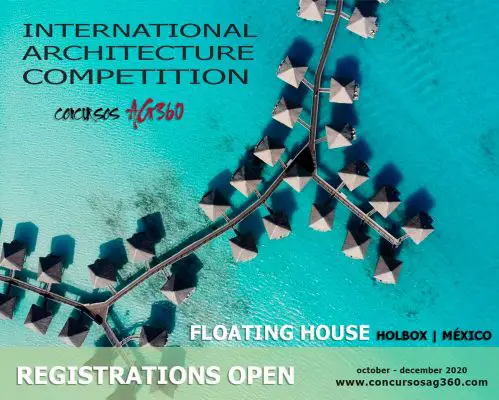 image courtesy of architects
Floating House Ideas Competition
Comments / photos for the Prima Competition page welcome