Nikola-Lenivets Architecture Contest, Russian Design Competition, Kaluga Building
Nikola-Lenivets Architecture Competition
Nikola's Belvedere Contest: Architecural Landmark in Russia
26 May 2021
Bolshoi Moscow Design Competition
15 Dec 2012
Nikola-Lenivets Architecture Contest
Russian Architecture Competition
Architecture competition 'Nikola's belvedere'
15 Jan 2013 – submission deadline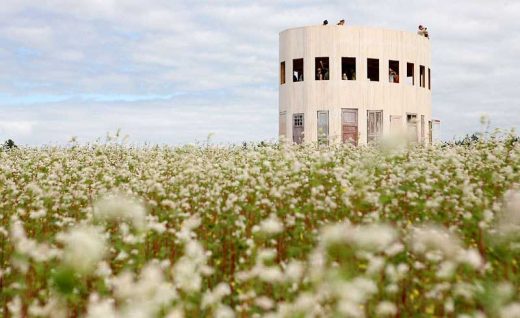 image from competition organisers
This object is meant to become one of the main landmarks in Nikola-Lenivets, Russia. Nikola-Lenivets is a creative cluster in Kaluga region, where the natural environment comfortable for living and working in harmony with nature is being produced.
The winner will be rewarded a cash prize of 100,000 rubles (~3500 $). Belvedere will be presented at the Festival "Archstoyanie 2013. Summer".
NIKOLA-LENIVETS PROJECT AND FESTIVAL ARCHSTOYANIE
announce competition:
NIKOLA'S BELVEDERE
Open International Design Competition on Project of Belvedere (observation deck) for Nikola-Lenivets Park
Location: Nikola-Lenivets, Dzerzhinsky District, Kaluga region
Entry submission closing: January 15, 2013
Duration of project implementation: 3 months
Participants: artists and architects
Nikola-Lenivets Project and Archstoyanie Festival announce the competition for Nikola's Belvedere art object which is meant to become one of the main landmarks in Nikola-Lenivets. The competition's objectives include design and construction of observation deck/belvedere which will connect composition-wise Rotunda by Brodsky and Arch by Bernaskoni art objects into a uniform architectural ensemble and will become the high-rise dominant of Versailles Park. The main function of the belvedere is to let one see the panoramic view of the landscape from above.
The competition is held in two stages. First the Expert Council revises submitted layout projects and selects 10 shortlisted entries. After the shortlisted drafts are completed, the Jury, on the basis of experts' advice, will determine the finalist of the competition. The winner will be rewarded a cash prize of 100,000 rubles and provided with funding for the belvedere's construction. The new art object will be presented at the Festival Archstoyanie 2013. Summer.
Nikola-Lenivets Park: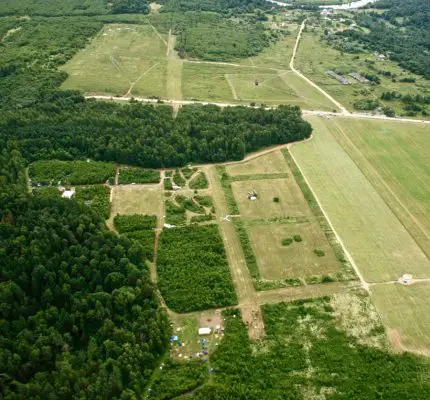 image from competition organisers
Jury: Nikolay Polissky, Alexander Konstantinov, Anton Kochurkin, Boris Bernaskoni.
Expert Council: Julia Bychkova, Inna Prilezhaeva, Anna Shchetinina, Vasily Kopeyko, Maria Troshina, Alexey Muratov, Maxim Nogotkov.
Nikola-Lenivets Project is an innovative project for Russia; through artistic and socio-cultural practices it brings new life and development to Nikola-Lenivets village and nature history reserve Ugra in Kaluga region. It is a space for dialogue and fruitful cooperation of famous artists, architects, local residents and the environment. The history of the project started 20 years ago with the first large-scale installations of Nikolay Polissky. Today the names of such famous architects as A.Brodsky, Y.Grigoryan, B.Bernaskoni, T.Kuzembaev, E.Asse, A.Geuze are connected with Nikola-Lenivets.
Festival of Landscape Objects Archstoyanie is the first Russian project which has suggested new approach to park and agricultural territories development by means of creative practices. The first Archstoyanie Festival was held in 2006 at the instigation of the artist Nikolay Polissky – since then the festival takes place annually. Festival's organizers are Anton Kochurkin, Julia Bychkova, Inna Prilezhaeva (Land Practice).
Versailles Park is an independent landscape project of Archstoyanie Festival in Nikola-Lenivets, which started in 2009. Versailles Park is being developed by the festival team together with the landscape bureau Wagon Landscaping (France) with support from Versailles' National School of Gardening / Ecole National Superieure de Paysage (France).
Competition Curator: Anton Kochurkin
Competition Coordinator: Andrey Glazov +7 916 202 5266, infocentre(at)stoyanie.ru
Arch Bernaskoni: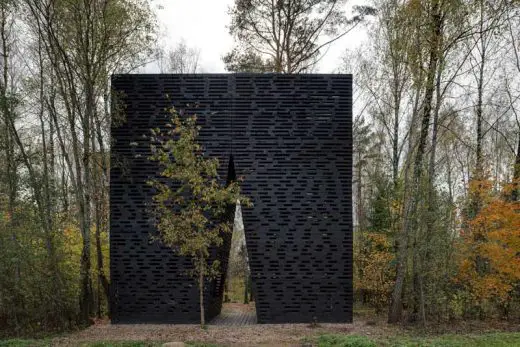 image from competition organisers
http://nikola-lenivets.com/ ; http://arch.stoyanie.ru/
Location: Nikola-Lenivets, Kaluga, Russia
Russian Architectural Competitions
Russian Architecture Competitions – rchitectural selection below:
Russian Architecture Competition – PermMuseumXXI
Moscow City Agglomeration Contest
Bolshoi Moscow Design Competition
Russian Architecture
Russian Architecture Designs – chronological list
Moscow Architecture Designs – chronological list
Contemporary Russian Architecture Designs – rchitectural selection below:
Sberbank Headquarters, Moscow area
Architects: Evolution Design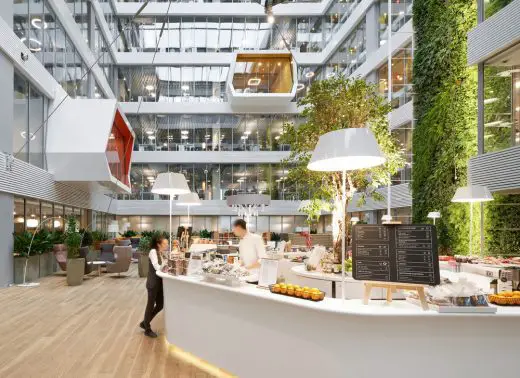 photo : Sergey Melnikoff © Sberbank
Sberbank Headquarters
Sheremetyevo International Airport
Architects: RMJM Serbia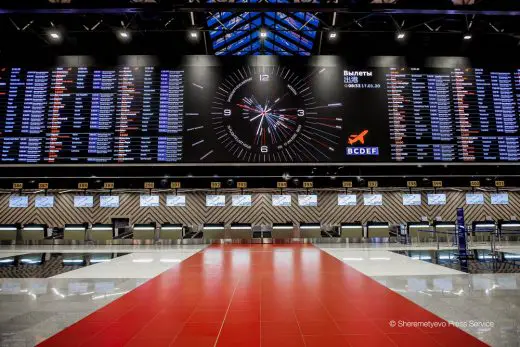 photo © Sheremetyevo Press Service
Terminal C in Sheremetyevo International Airport
Comments / photos for the Nikola-Lenivets Architecture Competition – Russian Architectural Contest page welcome