Liberty Museum New York Competition, archasm NYC Architecture Contest News
Liberty Museum New York Competition
Freedom to the People Design Contest NY, USA, by archasm – Architects Prize 2016
Jan 10, 2017
Liberty Museum New York Competition Winners
Liberty Museum New York Competition Winners
Winners:
First prize: Jungwoo Ji, Bosuk Hur, Suk Lee (Korea and USA)
Second prize: Maherul Kader Prince, Nabila Ferdousi (Bangladesh)
Third prize: Yuxin Zhang, Shujuan Tang, Yiran Wang (China)
Liberty Museum New York Competition Winners
13 Aug 2016
Liberty Museum New York – Freedom to the People Competition
Liberty Museum New York Competition
Location: New York City, NY, USA
LIBERTY MUSEUM, NEW YORK: FREEDOM TO THE PEOPLE
archasm invites architects, students, engineers, designers, artists and philosophers to send in their entries for our competition
• Idea based competition
• Single stage competition
• Team of maximum three members
• No professional qualification necessary for eligibility
• Teams can be interdisciplinary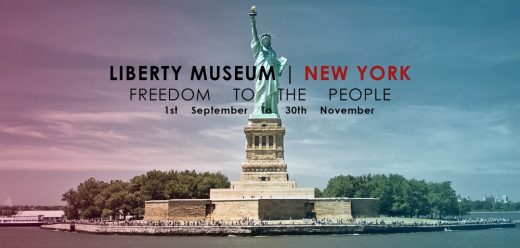 Civil and social justice are the two most important fundamentals of human rights. The issues unequal civil rights and social injustice are not confined to a particular region and country but are a global phenomenon. These issues are a result of unequal resource distribution and unfair treatment of individuals with different traits i.e. race, culture, sexual orientation etc. Civil unrest broods violence and forces retaliation against the segregation and unfair laws and rules. The issues of civil and social injustice are more complex as they involve a wide category of issues such as a racial profiling, LGBT rights, equal opportunities (jobs and healthcare), ageism, criminal justice, freedom of speech, social security, immigration, internet privacy, bullying etc.
The importance of civil rights still remains a non-issue at the global level. The champions of civil rights and social justice are often portrayed as enemies of the state, to hide the government inefficiencies.
Liberty Enlightening the World (Statue of Liberty), is a colossal statue given to the United States by France in 1886, standing at Liberty Island, New York in the mouth of the Hudson River in New York Harbour. The statue is the symbol of civic freedom to the people of the world, since the civil war in USA. The broken shackles on the feet of the statue asks people to be free from oppression and resistance. Designed by Frederic Bartholdi, the statue was a modern day rendition of Roman goddess Libertas, who represented freedom from tyranny and oppression.
As the Statue of Liberty nears its 130th anniversary, the competition seeks to create a LIBERTY MUSEUM on the site of the legendary Statue of Liberty National Monument, located on Liberty Island in New York Harbour.
• The museum should strive to create a new-world ideal and symbol for the cause of civil rights and social justice. The museum should become an icon that would generate mass awareness on the aforementioned issues and provide an interpretive learning experience for the visitors on various aspects and events of the civil rights movement, becoming a 'virtual epicentre' for the resistance against tyranny.
• The architectural expression of the museum should be innovative, dynamic, accessible and contemporary. The aesthetic quality of the museum must be profound, powerful enough to teleport the visitor into another world. The spatiality and circulatory flow must be immersive and interesting, branching out beyond just organised space. It should not only provides the material built contexts within which museums exist, but also add meaning to the objects and interactions in the 'spaces of encounter.' The museum should also respect the strong context around it, merging with the existing envelope, yet managing to create its own presence.
• The museum should aim to increase the visitor capacity to the Liberty island, adding a wide range of activities and programs (galleries, theatre, data centre, library, plaza, outdoor performance area etc.) which would increase the exchange between different people. The museum should strive to provide a multi-cultural and ethnic platform to the visitors, making it a socially active zone.
Schedule
• Start of Competition and Early Registration: 1st September 2016
• Early Registration ends: 31st October 2016
• Standard Registration starts: 1st November 2016
• Deadline for Questions: 10th November 2016
• Standard Registration ends: 29th November 2016
• Closing day for Submissions 30th November 2016
• Announcement of Winners: 24th December 2016
*Note: All deadlines are 11:59 pm – 00:00 IST (India).
Awards
Winning participants will receive prizes totaling INR 2,00,000 with the distribution as follows:
First prize- INR 1,00,000/- + Certificate
Second prize- INR 60,000/- + Certificate
Third prize- INR 40,000/- + Certificate
10 Honorable mentions
Winners and honorable mentions will be published on archasm's website and several international architecture magazines and websites partnered by us.
Registration
Early Registration:
From 1st September to 31st October 2016
• For Indian nationals- INR 1500 (per team)
• For Foreign nationals- EUR 60 (per team)
Standard Registration:
From 1st November to 29th November 2016
• For Indian nationals- INR 1800 (per team)
• For Foreign nationals- EUR 80 (per team)
Entrants may register by filling the registration form and submitting it with the appropriate payment through our secure gateway on our website www.archasm.in
Discount
Group discounts apply for a minimum of 5 teams from one particular architecture school/university as our initiative to promote more participation from students.
Send us the following details at [email protected] to avail the offer.
• Names of all the participating teams members and their respective team leaders.
• Name of the university.
• School ID proofs of the team leaders.
Note:
It will not be possible to amend or update any information relating to your registration including the names of team members once validated.
Regulations
• Participant teams will be disqualified if any of the competition rules or submission requirements are not considered. Participation assumes acceptance of the regulations.
• Team code is the only means of identification of a team as it is an anonymous competition.
• The official language of the competition is English.
• The registration fee is non-refundable.
• Contacting the Jury is prohibited.
• archasm as the competition organizer, reserves the right to modify the competition schedule if deemed necessary.
Terms and Conditions
Please see the terms and conditions section on www.archasm.in.
Competition project disclaimer
This is an open international competition hosted by archasm to generate progressive design ideas. There are no plans for the Liberty Museum to be built. The competition is organized for education purpose only.
Other details
Website: www.archasm.in
Facebook: www.facebook.com/atarchasm
Instagram: www.instagram.com/archasm_competitions/
Address: 46 S Main St, Liberty, NY 12754, United States
Phone: +1 845-292-2394
Location: 46 S Main St, Liberty, New York City, NY, United States
NYC Architecture
New York Architecture Designs – chronological list
New York Architecture Walking Tours



photo © Joe Lekas
Design Contest by archasm:
Paris Pavilion: The Art of Peace Competition Winners – First prize: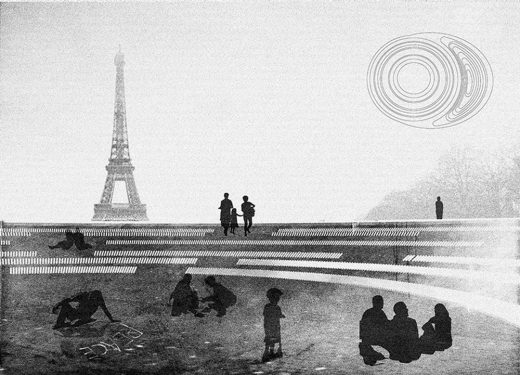 image from archasm
Paris Pavilion: The Art of Peace Competition Winners
Paris Pavilion: The Art of Peace Competition
The Hills on Governors Island, New York City, NY, USA
Design: West 8 urban design & landscape architecture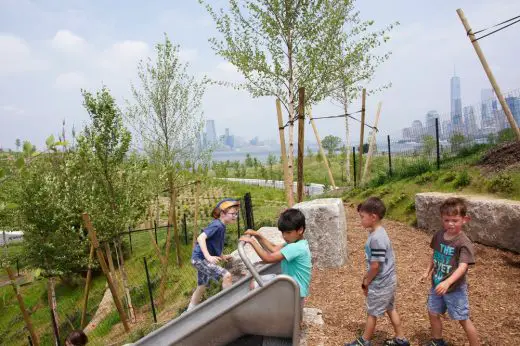 photograph © Lucas Carmel
The Hills on Governors Island New York City
New York Architecture



photo from architect
425 Park Avenue – shortlisted design by Zaha Hadid:



images from architects
Manhattan Architecture Selection
Times Square New York – interactive heart installation : BIG ♥ NYC



photo © Ho Kyung Lee
The Standard New York
Design: Todd Schliemann of Ennead Architects
Derek Lam Boutique
Design: SANAA
Derek Lam New York
Comments / photos for the Liberty Museum New York Competition page welcome
Website: Liberty Museum & Arts Center, NY, USA