7 Incredible Architectural Styles in South Asia, Cambodian nuilding, Architecture design
7 Incredible Architectural Styles in South Asia
7 Jan 2020
Countries in south-east Asia are dominated by a rich culture, wonderful people, a vibrant economy, and super-attractive hidden gems. However, what you might not know is that these countries are home to some of the most mesmerizing architectural pieces in the world.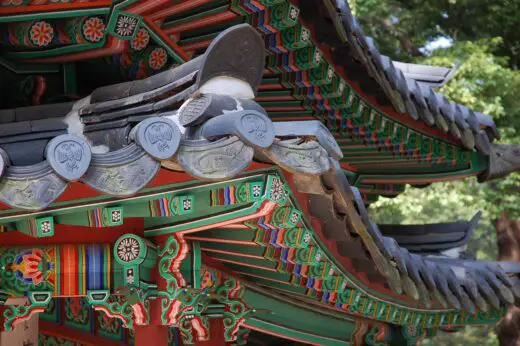 7 Incredible Architectural Styles in South Asia You Should Know
If your goal is to spend your time on an architectural tour as you take pictures, then you have come to the right place!
In this article, we are going to look at prominent architectural styles that have converted the landscapes of Singapore, Thailand, Vietnam, Myanmar, Cambodia, and Indonesia into a sumptuous tapestry. In this country there is more luxury than in the stands of the Kentucky Derby race.
Cambodian Khmer
This is an architectural style that was influenced by Khmer kings who ruled Angkor between 8th century CE and 15th century CE. This fantastic architectural style is symbolized by a host of elements such as blind openings, corbelled arches, and bas-relief panels. Additionally, they contain motifs, which locals believe are inspired by their gods.
What makes this style stand out from others built in the same period is the presence of large timber dwellings and carved Blackstone Shaivite Temples that give it a rustic but breathtaking appeal.
French Colonial
French colonial is an architectural style found in Phnom Penh, Hanoi, and Ho Chi Minh City in Vietnam. All these places were former French colonies.
Some of the architectural pieces built using these styles include the St Joseph's Cathedral in Hanoi and Saigon Central post office building in Ho Chi Minh City.
Neoclassical
This style is predominant in several regions across Malaysia, Myanmar, and Singapore, which were former British colonies.
Some of the most notable buildings constructed with this style in mind include the former British Customs Office in Burma and the National Arts Gallery in Singapore.
Art Deco
Art Deco is another architectural style that was influenced by the British during the colonization period. Some of the striking architectural pieces built with this style include the Ascott Raffles Palace in Singapore, several cathedrals in Manilla, Philippines, and Villas in Bandung, Indonesia.
New Indies
New Indies is a style that was developed by Dutch Colonizers in Indonesia. This style attempts to create a blend of Dutch architecture and local architecture, which gives it a simple but chic appeal.
Buildings constructed using this style contain double whitewashed walls and extensive openings used for ventilation.
Some of the buildings made with this style include the Gedung Sate and Harbour Masts Office in Semarang.
Modernist
In the late 1990s, countries in south-east Asia experienced massive economic growth. As such, major cities such as Kuala Lumpur, Hanoi, Jakarta, and Bangkok experienced an escalation in construction and development. This lead to the rise of the modernist architectural style, which was inspired by the international standards of building skyscrapers.
Since then, the above-mentioned cities have seen an increase in the number of skyscrapers, which have converted their skylines into adorable pieces of art.
Neo-tropical
This is a style that has recently been developed in Singapore in a bid to create a more suitable climate-sensitive approach in the construction industry.
Apart from featuring simple rectilinear forms, this style also contains natural cooling and shading techniques, and spruce up with lush landscaping.
Some of the most notable landmarks constructed with this style include Marina Bay Sands, The Helix Bridge, and Theatres on Bay Arts Center.
When you visit south-east Asia, these are just some of the architectural styles that you will come across. As you take pictures to make memories about this amazing part of the world, consider doing thorough research about these styles. Find out about their history and how some of them, such as the modernist style, are changing the construction industry.
Comments on this guide to 7 incredible architectural styles in South Asia tips article are welcome.
Architecture in Cambodia
Sustainable Housing Solutions for Cambodia
Design: Building Trust International, Habitat for Humanity and Karuna Cambodia
Location: Phnom Penh, Cambodia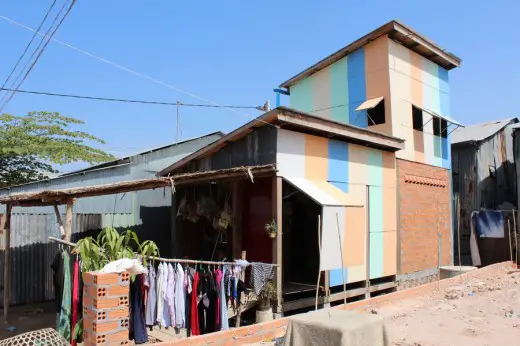 Sustainable Housing Solutions for Cambodia
Cambodian Sustainable Housing Design Competition
Building Trust International Design Competition
Bear Rescue Centre in Cambodia
Buildings in Cambodia – recent posts
Southeast Asia Buildings
Safe Haven Buildings, Ban Tha Song Yang
Rintala Eggertsson Architects
Safe Haven Orphanage
Comments / photos for the 7 Incredible Architectural Styles in South Asia advice post page welcome