Tile of Spain Awards, Architecture-Interior Design Prize, Ceramic Facades, Buildings
Tile of Spain Awards 2015 News
International Architectural Awards 2015 – Ceramics Design Contest
page updated 29 Dec 2016 with new photos ; 13 Aug 2015
The international competition celebrating the application of Spanish ceramics is now open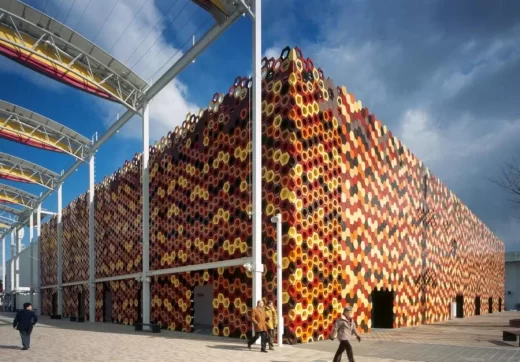 Tile of Spain Awards 2015 : Architecture-Interior Design Contest
The Spanish Ceramic Tile Manufacturers' Association (ASCER) announces the fourteenth edition of the prestigious competition celebrating the creative use of Spanish ceramics in interior design and architecture projects around the globe
The award-winning Spanish architect Victor Lopez Cotelo will chair the jury this year. Entry is free and the prize fund totals 39,000 Euros
2014 Architecture Winner: House in Príncipe Real by CAMARIM Arquitectos. Photo: Nelson Garrido.
The fourteenth annual Tile of Spain Awards is now open, welcoming project submissions from international architects, interior designers and architecture students. Projects can be located anywhere in the world, but must make significant use of Spanish ceramics in the formal part of the building and must have been completed between January 2013 and October 2015. The application deadline is 28th October 2015.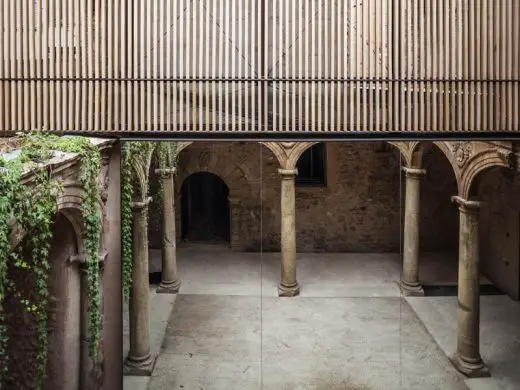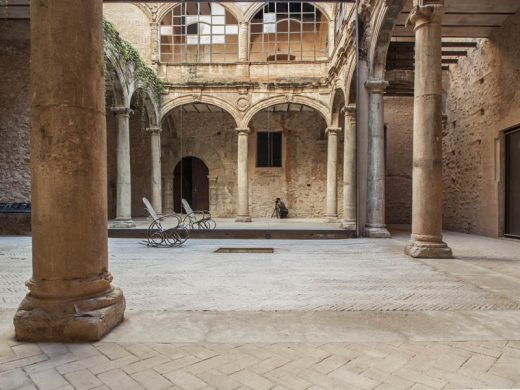 The 2015 Tile of Spain Awards offer a prize fund of 39,000 Euros divided into three categories: Architecture (17,000 Euros), Interior Design (17,000 Euros) and Student Degree Project (5,000 Euros). The jury may also give special mentions in each category.
The jury chairman this year is architect Víctor López Cotelo, winner of the 2015 Spanish Award for Architecture. The jury also includes Italian architect Laura Andreini of Archea Associatti studio; Marcos Cruz – architect and Former director at the Bartlett School of Architecture, UCL; architect, lecturer and popular blogger Édgar González of edgargonzalez.com; award-winning hospitality designer Isabel López Vilalta; and Castellon-based architect Ramón Monfort.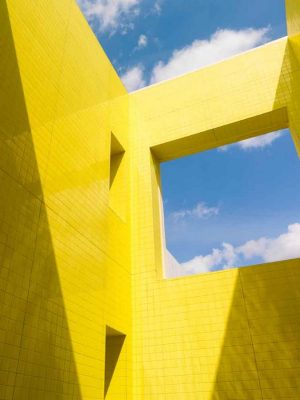 About the jury chairman
Víctor López Cotelo graduated from the Madrid School of Architecture in 1969 and worked for Alejandro de la Sota, before founding his own award-wining practice in Madrid in 1979. He recently received the 2015 Spanish Architecture Award for the rehabilitation of a former military hospital, transforming it into the new home of the Granada School of Architecture. Industry distinctions also include the 1996 COAM Design Prize for his work on the grounds of the El Escorial Monastery; 4th Enor Grand Prize for the Iberian Peninsula, 11th Saloni Award for his project for a single family home in the complex of the former Ribera de San Lorenzo Tannery in Santiago de Compostela; 'García Mercadal' Award; Madrid Autonomous Community's 'Churriguera Award' for Urban Planning; and 2003 'Manuel de la Dehesa' Award at the 7th Edition of the Spanish Architecture Biennial. His work has been exhibited at the Venice Architecture Biennial and he has been shortlisted for the 1990 'Mies van der Rohe' Award for Zaragoza's Public Library.
Previous winners
In recent years the competition has awarded a wide range of projects, recognising the versatility of Spanish ceramics.
2014 Interior Design Winner: Restoration of the cloister at Betxí Castle, by El Fabricante de Espheras.
Photos: Milena Villalba
Last year the Architecture prize went to the Portuguese studio CAMARIM for the sensitive rehabilitation of a five-story house in Lisbon's historic quarter and their contemporary take on a traditional ceramic façade. The Interior Design Award went to the young studio El Fabricante de Espheras for the conceptual restoration of the cloister of Betxí Castle in Castellon with the addition of a terracotta wall and a large mirror surface.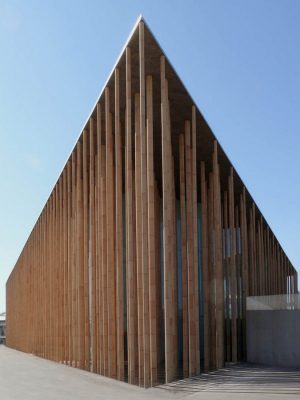 Architectural Prize Winner: Spanish Pavilion in Expo Zaragoza by Francisco Mangado, Photo: Courtesy of ASCER, 2010 Distinction, architecture category: Jaume I High School by Ramón Esteve Cambra. Photo courtesy of ASCER
2005 Architecture prize: Spanish Aichi Expo Pavilion by Alejandro Zaera and Farshid Moussavi, Photo: Courtesy of ASCER
Awarded projects in the past also include a Catering School in a Former Abattoir by Sol 89; MUCA Auditorium and Music House by Studio COR; Casa Collage in Girona by Bosch. Capdeferro; the Benidorm Promenade by OAB; the rehabilitation of the Santa Caterina Market in Barcelona by Miralles-Tagliabue; the Spanish Pavilion in Expo Zaragoza 2008 by Francisco Mangado and in the Aichi Expo in Japan 2005 by Alejandro Zaera and Farshid Moussavi.
Closing date for entries 28th October 2015
Entry is free
Winners of the 2016 Tile of Spain Awards
Tile of Spain Awards 2014 Contest
For further information visit http://www.tileofspainawards.com or contact [email protected]
Tile of Spain Awards 2014 images / information received 22 Jul 2014
Location: Spain, southwestern Europe
Tile of Spain Event, London
European Copper Architecture Awards
Architecture in Spain
Museo de al Memoria de Andalucía, Granada, southern Spain
Alberto Campo Baeza



photo : Javier Callejas
Museo de al Memoria de Andalucía
Merida Factory Youth Movement, western Spain
Jose Selgas, Lucia Cano, architects



image from selgascano
Merida Youth Factory
Centro Niemeyer, Avilés Oscar Niemeyer architect



photo : Ángel Navarrete
Centro Niemeyer
Comments / photos for the Tile of Spain Awards 2015 – Ceramics Design Contest winners news page welcome