RIBA Pioneers – Women Architects and Their Work 2021, Architecture UK, British Architects News
RIBA Pioneers – Women Architects and Their Work
5 Mar 2021
RIBA unearths lecture series from 1986 
RIBA unearths lecture series from 1986 – 'Pioneers – Women Architects and Their Work'
Friday 5 March 2021 – To mark International Womens Day 2021, the Royal Institute of British Architects (RIBA) has today (5 March 2021) published audio-recordings of a four-part lecture series – 'Pioneers – Women Architects and Their Work' – unheard by a public audience for 35 years.
Jane Drew: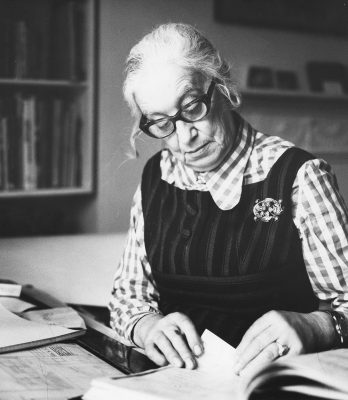 photograph © Architectural Press Archive / RIBA Collections
Patricia Tindale: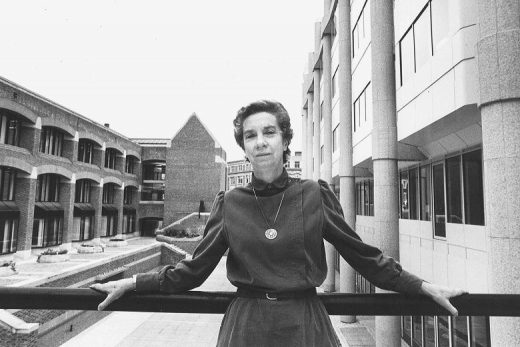 photograph © Andrew Ward
Elaine Denby: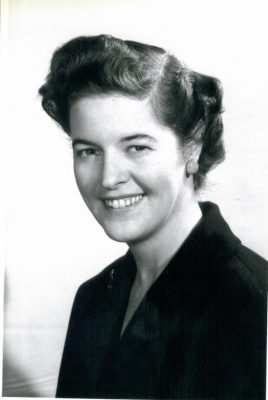 photo courtesy of RIBA
Rosemary Stjernstedt: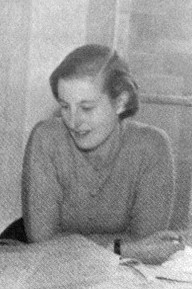 photo courtesy of RIBA
The lectures were given and recorded at an event on 29 April 1986 at RIBA Headquarters in London, by four leading 20th Century UK women architects – Jane Drew, Patricia Tindale, Elaine Denby and Rosemary Stjernstedt.
Around 10-20 minutes long, each lecture features one of the architects reflecting on the trajectory of their career – exploring in part the impact that being a woman had on it – interrogating both their successes and the challenges they faced. Some of the challenges they raise include difficulties finding employment in practice, the impact of family life and being asked to accept lower pay than their male colleagues.
The publishing of this lecture series forms part of the RIBA's celebrations for International Women's Day 2021 – an opportunity to raise awareness of the challenges women in the profession continue to face and to share practical guidance for how these can be tackled.
RIBA Director of Programmes and Collections, Adrian Steel commented:
"With over 4 million items in the RIBA Collections, our teams work hard to safeguard and make available the treasures we care for, to ensure that they can be used to inform and educate present and future generations. We were fortunate to be able to digitise the audio-recordings of this lecture series in time to make them available online for International Women's Day. My hope is that these recordings will not only enable a greater understanding of these individual women's experiences, but also provide a lens through which to identify and address challenges that women in the profession face today."
RIBA Director of Inclusion and Diversity, Marsha Ramroop added:
"Uplifting the voices of and advocating for underrepresented groups in architecture, including women, both past, present and future is core to my work at the RIBA. These archive recordings, presented alongside contemporary views from women working today, emphasise the systemic issues which continue to impede women's success and perpetuate intersectional inequality. 
With renewed focus, we will be tackling these issues in a much more targeted way. Over the next year I will be working closely with members and staff to develop policies and guidance to address a number of the key issues, including menopause and menstruation; caregiving and acknowledging the burden of unpaid women's work; and slowing and reducing the off-ramping of women mid-study and mid-career. I will be sharing updates on our progress – as we ensure that the RIBA works hard to support our members and staff to deliver inclusive cultures."
Background
Listen to the four 1986 'Pioneers – Women Architects and Their Work' audio recordings.
Biographies
Elaine Denby
Elaine Denby worked in the planning department of Westminster Council before establishing her own practice. She worked on several accessible private housing projects for disabled clients, as well as a residential development of supported 'flatlets' for the mental health charity, Mind.
Jane Drew 
Jane Drew is considered one of the principal founders of the modern movement in Britain, but much of her work is to be found abroad. With her husband, Maxwell Fry, she specialised in hospitals, universities, housing estates and government buildings in Africa, India, Sri Lanka and the Middle East.
Pat Tindale
Patricia Tindale worked for the Civil Service, specialising in schools and housing before becoming head of the Building Regulations Professional Division and Chief Architect to the Department of the Environment.
Rosemary Stjernstedt
Rosemary Stjernstedt  started out designing furniture, before working on production drawings for the Barber Institute of Fine Arts in Birmingham. She later moved to Sweden, where she focused on town planning. She returned to England after World War II and became the first woman architect to achieve grade I status at the London County Council.
Find out about RIBA's activities and events to celebrate International Women's Day 2021 here.
In 2019 the RIBA published best practice, gender pay gap guidancefor RIBA Chartered Practices of all sizes, with practical steps on how to address the underlying issues of gender inequality.
RIBA Pioneers – Women Architects and Their Work photos / information from RIBA

Professor Murray Fraser to receive 2018 award

photo © Dr Eva Branscome
RIBA News & Events 2020

Location: 66 Portland Place, London, UK

RIBA Events – Archive

RIBA Event London – Archive

RIBA Gold Medal for Architecture

Professor Christine Hawley wins 2016 award

image courtesy of architect

London Architecture School Events

Bartlett School of Architecture Event

Recent London Architecture – Selection

Dukes House, Alexandra Palace, Muswell Hill
Structural Engineer: TZG Partnership

photograph : Will Pryce
Muswell Hill House

Oak Hill House, Hampstead, North London
Design: Claridge Architects

photograph : Simon Kennedy
New Hampstead House

Comments / photos for the RIBA Pioneers – Women Architects and Their Work News page welcome