Five Finalists for Mies van der Rohe Awards 2015, Shortlist, Buildings, Winner, News, Architects
Mies van der Rohe Awards 2015 Finalists
European Union Prize for Contemporary Architecture – Shortlisted Buildings + Architects
25 Feb 2015
Mies van der Rohe Award Winners in 2015
Wednesday 25 February at 12 noon GMT.
Europe House, 32 Smith Square, London, SW1P 3EU
Five Finalists Announced for Mies van der Rohe Awards 2015
5 Finalists announced in London: Ravensburg Art Museum, Danish Maritime Museum, Antinori Winery, Philharmonic Hall Szczecin and Saw Swee Hock Student Centre LSE.
Save the date on May 7 and 8 for the finalists' lectures, the exhibition opening and the ceremony celebrations.
The European Commission and the Fundació Mies van der Rohe have announced today at the press conference that has taken place at Europe House London, the five finalists who will compete for the 2015 European Union Prize for Contemporary Architecture – Mies van der Rohe Award. The speakers in the press conference have been Giovanna Carnevali, Director of the FundacióMies van der Rohe; Alessandro Senesi, Deputy Head of Creative Europe at the European Commission; and Tony Chapman, member of the 2015 Jury.
Ravensburg Art Museum, Ravensburg by Lederer Ragnarsdóttir Oei
Office: LedererRagnarsdóttirOei
Authors: Arno Lederer(IC), JórunnRagnarsdóttirand Marc Oei(DE)
Ravensburg Art Museum
Danish Maritime Museum, Helsingør by BIG ‐ Bjarke Ingels Group
Office: BIG – BjarkeIngels Group
Authors: BjarkeIngels and David Zahle (DK)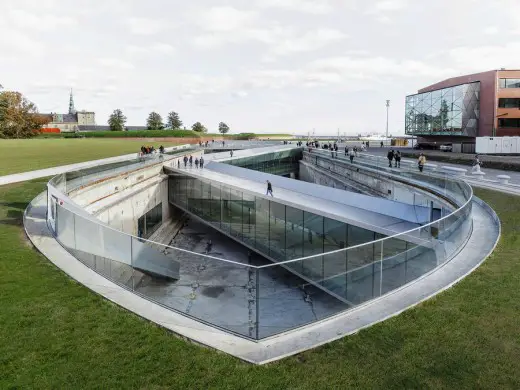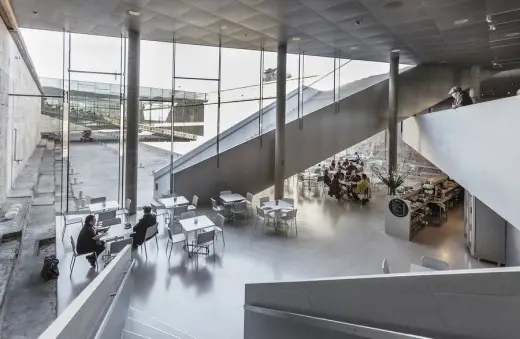 photo : Rasmus Hjortsho
Antinori Winery, San Casciano Vsl di Pesa, Firenze by Archea Associati
Office: ArcheaAssociati
Authors: Giovanni Polazzi, Laura Andreini, Marco Casamontiand Silvia Fabi(IT)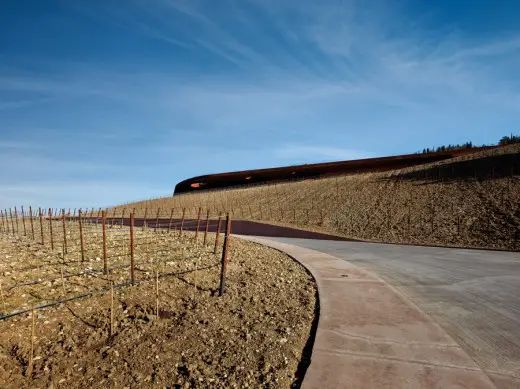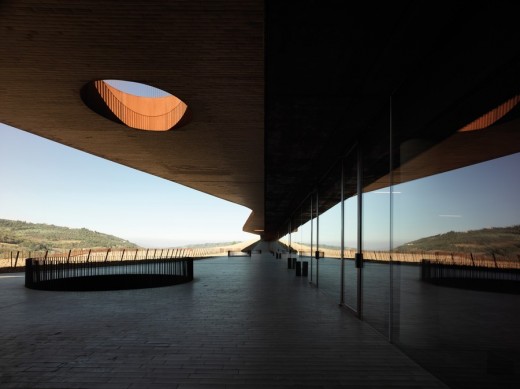 photo : Pietro Savorelli
Philarmonic Hall Szczecin, Szczecin by BarozziVeiga; Studio A4
Office: Barozzi / Veiga
Authors: Alberto Veiga(ES) and FabrizioBarozzi(IT)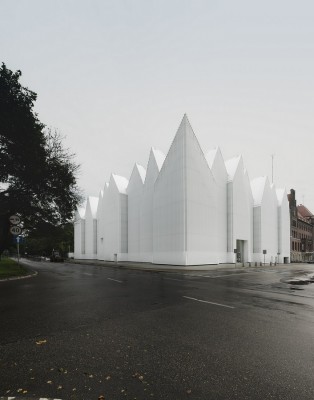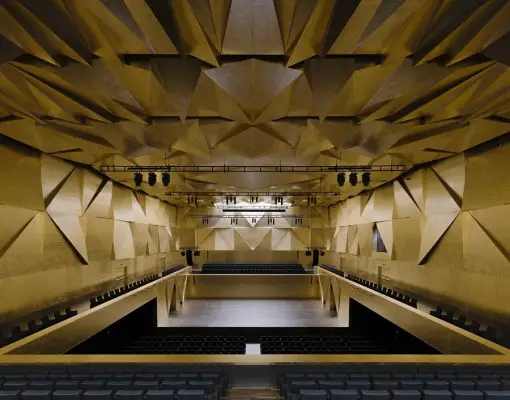 photo © Simon Menges
Saw Swee Hock Student Centre, London School of Economics, London by O'Donnell + Tuomey
Office: O'Donnell + Tuomey(IE)
Authors: Sheila O'Donnell, John Tuomeyand Willie Carey (IE)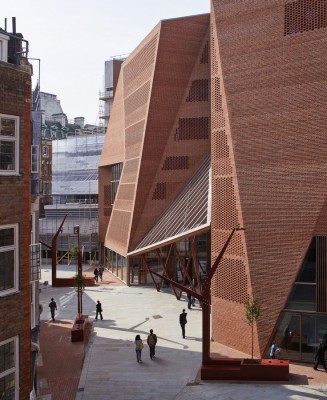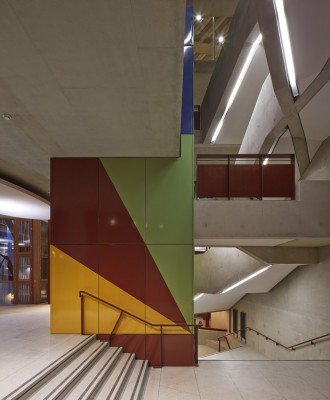 photo © Dennis Gilbert
Find more about the works here: www.miesarch.com
Save the date on May 7 and 8
On May 8 the name of the 2015 laureates will be announced at a special event at the Mies van der Rohe Pavilion in Barcelona. The 2015 Prize exhibition and a celebration to acknowledge the work of all the architects and people who have been involved in the Prize process will take place that same day.
The touring exhibition, discussions and lectures will be presented in different European and International cities between 2015 and 2016 and will connect with the next edition of the Prize that will take place in 2017.
The exhibition with the 420 nominated works can now be visited at the Barcelona School
of Architecture (ETSAB) until March 19.
Prize awarded in May 2015
Location: Europe House, 32 Smith Square, London, SW1P 3EU, England, UK
Mies van der Rohe Award
Mies van der Rohe Award Archive
Mies van der Rohe Awards 2015 Nominations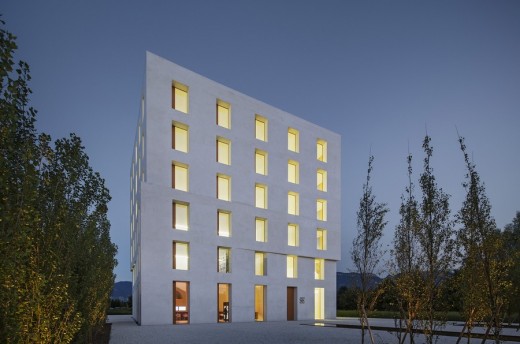 photo : Eduard Hueber
Mies van der Rohe Awards : European Union Prize
Mies van der Rohe Awards Shortlist 2009
Mies van der Rohe Awards 2009: EU Prize
Mies van der Rohe Awards 2011 Winner News
Mies van der Rohe Awards Buildings
Mies van der Rohe Awards Lectures 2009
Mies van der Rohe Awards 2009 Nominations
Mies van der Rohe 2017 Award Winner
Architecture Awards
Contemporary Architecture Awards – architectural selection below:
English Architecture Design – chronological list
Mies van der Rohe Awards Winner 2011 : Neues Museum
London Architecture Links – chronological list
Comments / photos for the Mies van der Rohe Awards Nominations page welcome
Website: www.miesbcn.com