Forged pipe fittings guide, Pipeline connections parts, Industry systems
Forged pipe fittings: everything you need to know
11 November 2021
Forged fittings are the unsung heroes of daily operations in many industries around the world. In Australia, the mining, energy, utilities, automotive, and agriculture sectors to name a few, simply wouldn't be the same without these essential parts.
So what are they, who uses them, and why are they so important?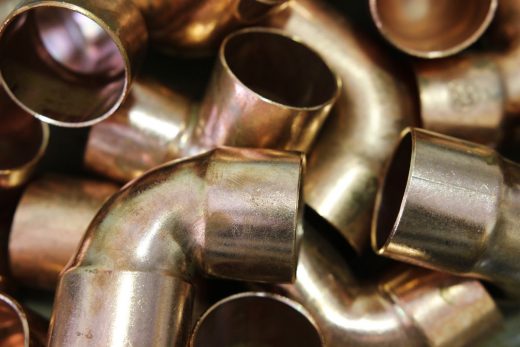 To answer these questions, here is your definitive guide on forged fittings.
What are forged fittings?
Forged fittings can include any part that is used to build, connect, alter, or repair a piping system. These piping networks are used in a broad range of settings and are an indispensable part of our modern infrastructure.
Fittings that connect lengths of pipeline to alter its flow or function can be found in cars, aeroplanes, heavy machinery, rockets, and in your very own backyard.
Different types of forged fittings
Forged fittings come in many different shapes, sizes, and metal materials. Depending on the purpose and industry setting, different kinds of processes are used to connect and instal these fittings in the systems they belong to.
For example, a fitting used to connect up your plumbing system will be vastly different from that of a steam pipe in a petrochemical plant. And yet, many fittings still serve the same core purposes of changing direction, keeping liquids and gasses contained, and transferring energy from A to B.
Here are some examples of forged fittings commonly used in industry today:
Tees
Tee fittings are one of the most common forged fittings. These fittings are a three-way connection that can divide on, or connect two different lines. It consists of the run – which are the two parallel outlets, and the branch, which is the perpendicular outlet. Multiple iterations of this fitting exist to facilitate different pipe sizes.
Crosses
Also known as 4-way tees, these fittings provide one inlet and three outlets or the opposite. Crosses are versatile in their use and application, as they can be plugged or capped on one side to allow for more options
Elbows
Pipe elbows are used to change the direction of two pipe lengths. They usually do this at a 90 degree angle, but custom fittings can accommodate a range of different angles, which are designed for fulfilling various functions within a larger system.
Bushings
Bushings can fulfil a wide variety of mechanical needs, one of which is to facilitate a change in pipe size. They are usually threaded to allow for opposite pipe lengths to be connected seamlessly.
Caps and Plugs
Caps and plugs fulfil the important role of ensuring a pipe outlet or length is sealed off. They are a common feature in hydraulics, chemical, and automotive industries, where the movement of gasses or liquids must be controlled with certainty and precision.
Flanges
Flanges serve multiple functions and exist as different components depending on the industry. A pipe flag is a method of connecting two pipes or valves together by means of a plate that is fasted together for ultimate strength. Forged flags are known to be extremely durable and are used to connect pipes carrying high pressure or dangerous substances.
Pipe couplings and unions
Couplings are a classic way of joining two pipes together by way of two female threads on either side. A union, on the other hand, is a fitting that can join two pipes in the middle – without the pipes being turned. This is a useful fitting for repairing existing pipe systems where the pipes themselves cannot be moved.
Advantages of forged fittings
When it comes to creating high-strength, durable parts for pipelines, underground or underwater installations, forged materials are the strongest, and most effective solution out there. As opposed to other methods, such as welding, forged fittings and components offer a higher standard of durability in the face of extreme pressure, climate, and other external factors. This is because forged parts are not melted down to the point where the inner grain of the material is changed, rather the forging process optimises the metal's structure ready for ultimate performance.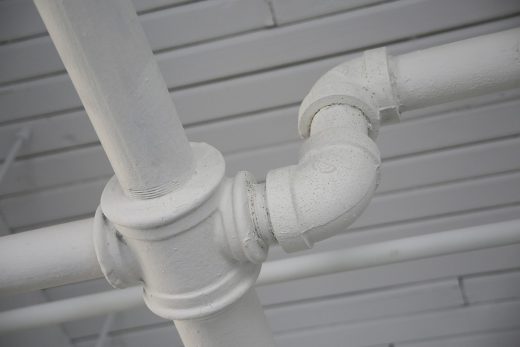 Looking for a reliable fittings supplier?
Getting your hands on the right parts at the right price can be tough. And searching for the forgings manufacturer who can assist every step of the way from design to delivery can be equally as difficult.
Make sure to choose a local, Australian forged fittings supplier you can trust that will deliver quality, no matter how high your production volume. Move your project forward and get in contact with Australia's forging experts today.
Comments on this Forged pipe fittings: everything you need to know guide article are welcome.
Building Articles
Residential Architecture
Onyx House, Samford Valley, Queensland, Australia
Design: Joe Adsett Architects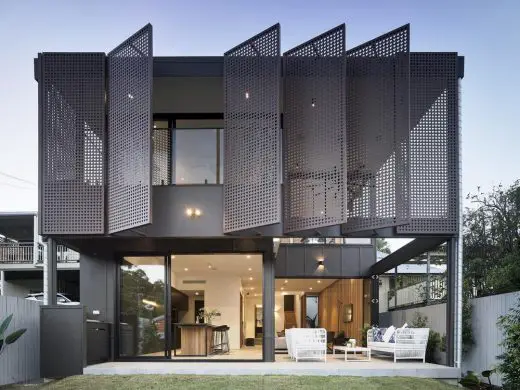 photo : Scott Burrows
Onyx House in Paddington, Brisbane
Comments / photos for the Forged pipe fittings: everything you need to know guide page welcome