Your complete guide to toilet buying guide, Home plumbing tips, Bathroom sanitaryware advice
Your Complete Guide to Toilet Buying
1 Feb 2021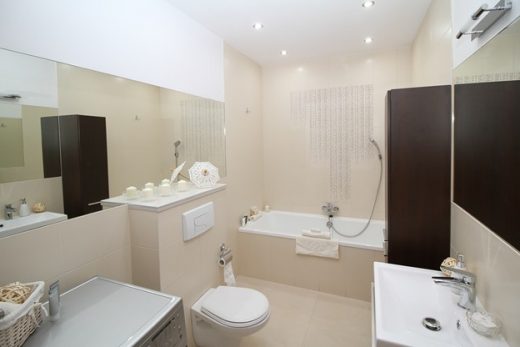 Your toilet is the focus of any bathroom whether you like it or not. It may not be the fanciest part of it or the first thing that comes to mind when redesigning the space. At the end of the day,  it is critical that you put in thought to prioritize your toilet when renovating or designing your bathroom. In doing so, you wouldn't have any difficulties whenever you have to use the bathroom. Here is a guide to help you when buying your next toilet.
Height
One factor that you should consider when you are buying a toilet is the height of it. The fact of the matter is, not everyone is the same height and size. You want to account for your differences when furnishing your home, and this matters more so if you are someone that doesn't fall into the same category as the average person.
This will change depending on if you are tall, short, larger, or smaller, into different aspects of your home's design, including your bathroom. Additionally, you want to consider your family, and if you have kids as well. The height of a standard toilet has fluctuated over the years, with some changes being made from a toilet that stands 14-15 inches tall to one that is 17 to 19 inches. This has been attributed to the idea that many people find the taller toilet more comfortable when getting on and off them.
Shape
The shape of a toilet can differ from the traditional rounded shape to a more elongated and longer oval shape. This impacts both the aesthetic look of your toilet to other factors like the type of flush, the water consumption, your sitting comfort, and efficiency.
Additionally, consider that the shape of the bowl will also impact the amount of space that is required in your bathroom. A more elongated toilet will feel more comfortable to sit on, but it may be uncomfortable to squeeze into your bathroom if space is limited and you have a toilet that is taking up the majority of that space.
Water Usage
There are different factors that come into play when you consider the water usage of different toilets. Some toilets will use more water than others, and if your environmental impact is important for you, and you want to reduce your ecological footprint, you should factor this into your toilet buying options. You can determine the amount of water you use by looking at the tank size, as that will typically be a good determining factor in water consumption. Additionally, you should consider the flush type and bowl size as well.
Flush Efficiency
Speaking of flush type, the efficiency of your toilet and the amount of water it uses will be a direct correlation to the functioning of your toilet. There are different flush systems to consider when purchasing a toilet. It is important to research and click here to understand the differences and gain as much knowledge on these factors as possible. There are different benefits and drawbacks to these systems. The systems include more traditional systems like the gravity systems, as well as more modern and cost-effective systems like pressure-assisted or vacuum-assisted ones, or deciding on something in the middle that incorporates both technologies in a dual flush system.
Granted, the assisted systems or the dual flush functionalities will cost more upfront, but you will save on long-term use and your water bills. Additionally, the types of flushes also ensure that waste in the bowl is properly disposed of. This means that if you have considered your toilet flush, you won't need to flush multiple times for some tougher messes. This keeps your bowl cleaner, meaning you won't have to do as much cleaning yourself as frequently.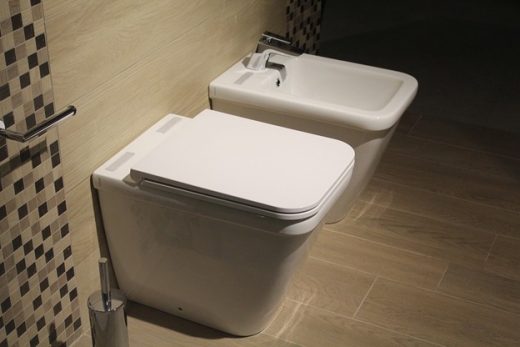 Toilet Design
One other aspect of the toilet that you need to consider is the design of it. This is not just the bowl, but also the tank in combination with the bowl.
Of course, the look and style of the toilet can come into play when designing the interior of your bathroom, but other factors that are impacted by the toilet design are the installation, any repairs that you have to do and replacements you have to make, as well as the overall cost. The more traditional decision to make is between a two-piece or one-piece design, while there are other more modern toilets on the market if you are looking for something out of the ordinary.
Your Complete Guide to Toilet Buying Summary
When you are remaking your bathroom, it may be tempting to skip some of the less glamorous parts and pick out just any toilet, but there are many key differences that you need to consider. There are many pros and cons to consider when buying a toilet that might just end up mattering to you.
Comments on this Your complete guide to toilet buying article are welcome.
Toilet and Plumbers
Toilet & Plumbers Posts
How to choose the best and trusted plumber
6 Reasons Why Your Toilet Is Clogged
Why use toilet partitions in your renovation
Home
Residential Architecture Articles
Comments / photos for the Your complete guide to toilet buying page welcome