UVC lighting, humanlumen, Air Sterilisation Units Guide, Real Estate Improvement
UVC lighting actively reduces the bacterial and viral charge
19 May 2020
Clean Air Series: UVC lighting that actively reduces the bacterial and viral charge
humanlumen, the lighting brand with a uniquely human-centric approach, introduces the Clean Air Series, a range of UVC Air Sterilisation Units, providing a safe, reliable and sustainable solution for a safe 'Return to Work' for many employers and employees.
The Clean Air Series is a range of efficient UVC lighting devices that actively reduce the bacterial and viral charge of the air in closed environments.
This truly innovative design can provide fast sterilisation for offices, classrooms, hotel rooms and healthcare environments.
The International Ultraviolet Association (IUVA) believes that UV disinfection technologies can play a role in a multiple barrier approach to reducing the transmission of the virus causing COVID-19 and SARS-CoV-2, based on current disinfection data and empirical evidence.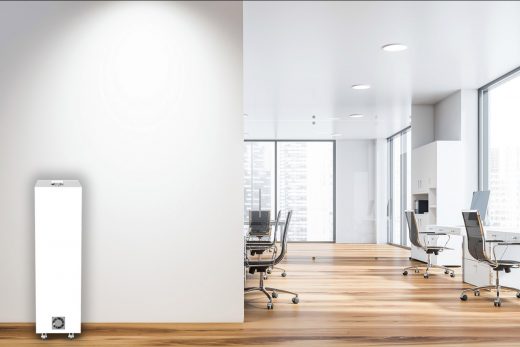 UVC lighting – bacterial and viral charge
UVC Air Purification Unit
The powerful UVC radiation is totally isolated inside the Air Filtration System (AFS) as exposure of UV light, of any type, in high dosage to the naked eye will cause potential long-term health issues.
The system draws in contaminated air and removes all bacteria through a series of integral filters and then delivers clean air back into the space. Each unit cleanses up to 3000 cubic square metres of open office space and is a simple plug and play system with no integration into the existing mechanical systems.
The clean air units work like an air purifier, but instead of filters it uses the UVC technology to eliminate the viruses. The fan located in the bottom of the fitting sucks in the air of the room and channels it through a series of UVC light canals that have the UVC lights. The UVC kills the viruses and the clean air is released in the room through a carbon filter.
The carbon filter's main purpose is to clean the odours from the air, with an additional dust filter at the entrance of the fan, neither is essential to kill bacteria, this is the role of the UVC light.
For further information, please contact Anna King on + 44 (0) 7780 956291 / [email protected] or Martha McNaughton +44 (0) 7515169628 / [email protected].
humanlumen
At humanlumen we bring together art, science and technology to create expressive, sustainable and efficient concepts in light.
We understand the interplay of structural form and lighting, and work with architects and design teams to provide original concepts. Our technical knowledge ensures that concepts become viable solutions.
We also know how lighting affects people at home, at school and at play – not just inside but for outside spaces too. This equips us to develop schemes that are as positive for people as they are sustainable for the environment and for businesses.
It's our aim to have our clients to think strategically about lighting – whether the goal is to use the visual and emotional impact of light to strengthen brand experiences or to lower carbon emissions and save on energy bills.
Our brand portfolio covers key sectors including workplace, education, residential, health care, sports and leisure, retail, hospitality and transport hubs. We make commercial sense while improving quality of life.
Humanlumen is based at Clerkenwell Lighthouse, 32 Dallington Street, London, EC1V 0BB.
Enquiries can also be made through the company's website www.human-lumen.com.
Residential Property Articles
Norra Tornen, Hagastaden, north of Stockholm
Design: OMA / Reinier de Graaf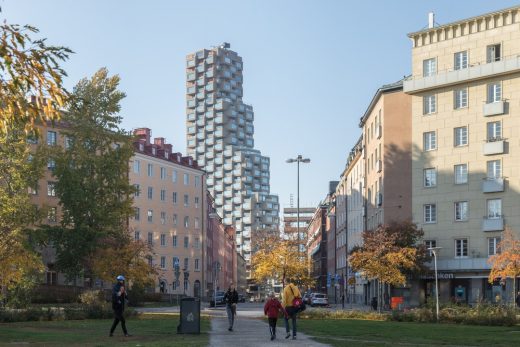 photograph : Laurian Ghinitoiu, Courtesy of OMA
Norra Tornen
Comments / photos for the UVC lighting actively reduces the bacterial and viral charge guide page welcome