Ultimate guide to removal service, Home move tips, Moving house, Property relocation advice
The Ultimate Guide to Removal Service
4 October 2022
You will be happy after finding a commercial or residential space of your choice, but this is the start of a new journey or adventure. This relocation brings a lot of stressful and daunting tasks with it. For instance, packing and moving all the stuff without damage and getting rid of the junk you no longer need.
Moving the household to a new location is a daunting task. From packing to moving needs lots of time and energy. How about if everything gets done without your physical involvement.
Hiring a removal service moves household and commercial objects to the place you want with guaranteed safety. It also removes the stress associated with relocation.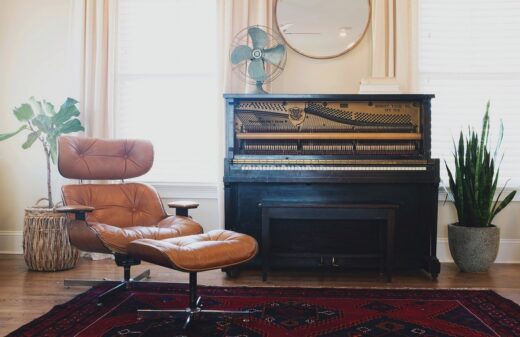 What is Removal Service?
Removal companies provide the service of moving furniture, machinery, and other household goods within and across the country.
They also help reduce the pressure of sorting and removing unnecessary items and storing your goods for an unidentified period.
Whether you want to move domestic or commercial items with great care, the moving service can help you. The package, load and move the goods safely to the designated location.
The British association of removers is an association of removal companies. The UK removals company – like alexander-removals.co.uk – that associates with BAR is the most trustworthy, and they must provide you the best service.
Roles of Removal Companies
The moving company provides the following services:
Packaging the item
The movers supervise your packing process to safely move your goods and items. They give you packing materials like boxes, stretch tapes, and bubble wrap. They also assist you with how you should pack some fragile items. They also provide special furniture pads to save your precious furniture from scratch.
Loading and off-loading the goods
The movers carefully load all the items, move them to your new house and unload the goods there. The movers are professional, so they know how to move things undamaged.
Before loading, they make a complete list of items, and during off-loading, they counter-check all goods. Some removal service providers also uncrate the material. They may or may not charge you for this. They did not pile up the products in a confined space, instead, carry them to the designated rooms.
Storage (mandatory)
In case of your international move, you need to store your household goods for the time being in a safe place. Here comes the role of removals, who not only move the goods but also store them for a long or a little time as per your need.
You can store furniture, motorbikes, cars, and whatnot with the removal company. They keep a complete inventory of all the goods and seal them to hand over the products safely.
Thing to look for when hiring removal service
Fit your need
Before hiring a service company, you should check whether the company is a good fit for your needs. Every mover asks for different services, and each removal company's policies are different, so you need to first research whether the company you are opting for can provide you the service correctly. Some moves are of commercial nature, while the others are residential. You need to look if the mover has the moving truck to accommodate all your stuff, like furniture and small boxes. The other thing you should ask from the mover is, will they provide you wrapping materials like scratch tape, furniture pad, and packing boxes? After checking your availability, you should also consider the loading and delivery dates.
Track record (customer service)
Customer service and track record are one of the things which give assurance of reliable service. Hundreds of satisfied customers for decades is a sign that the service you adopt is trustworthy.
License and insurance
Licensing is the most crucial point you should look at before hiring a moving company. You are giving the company your valuable asset, so they must be legally licensed and insured.
The mover should be registered with the US department of transportation. They assign a DOT number for each mover. You can also verify this DOT number to check if it is valid.
How much does the removal service cost?
Removal cost varies depending on how much and what you want to move, or you can say the quotes depend on weight and volume.
The estimates may also increase or decrease depending on the service you need. If one wants some goods to be treated much more carefully, they will be charged more because the procedure needs some special instruments. Some mover charges you an additional for providing packing service, while some do not. The estimate of relocating the item outside the country demands more money. Likewise, the distance between the two properties affects the cost.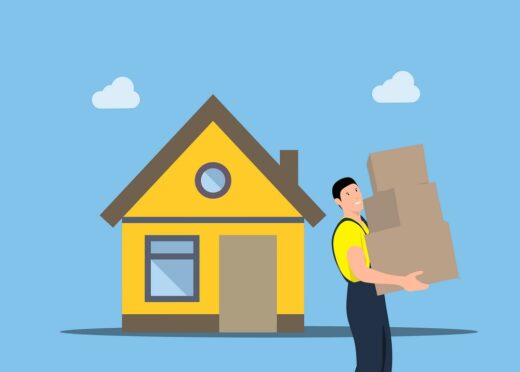 The benefit of a removal company
These are the advantage of hiring professional removals:
Hiring removal service companies packing, moving, and uncrating time.
Removal is a hectic and stressful task. Movers keep the stress of product damage away from you.
Loading and off-loading heavy household goods can cause injury and cause muscle fatigue. Hiring removal can save you from this.
Expert packing, professional loading, and access to advanced equipment help avoid damage.
Hiring a removal service company also saves you money.
Comments on this ultimate guide to removal service article are welcome.
Moving Posts
Moving Articles
Tips That You May Follow When Paying Your Moving Company
Take what property when moving to a new place
Building Articles
Residential Architecture
Comments / photos for the Ultimate guide to removal service advice page welcome