Install Smart Building Technology, Sustainable home design, Residential property, Architecture
Sustainable Home Design Guide
Reducing water waste, Using eco-friendly materials & Avoiding harmful substances Article
24 May 2019
How to Make a Sustainable Home
How to create a sustainable home
Do you want to live an eco-friendly lifestyle? If so, you need to understand that this is not just to do with your diet, as you should also consider making changes to your home life. This could include making both little and big changes that will benefit the planet and make your home much safer.
If you're serious about going green at home, you should take a look at the following tips which will help you reduce your carbon footprintile also making some significant savings.
Install smart technology
Do you tend to leave your lights or radiators on when leaving the house? You may not realise, but this forgetfulness can actually cause significant harm to the environment, especially if everyone on your street is doing the same thing. You can reduce this wasted energy by installing smart home technology, such as a smart thermostat which can help you monitor your heating from your smartphone.
Another great invention is smart lighting, which comes in many forms, including Bluetooth-operated lightbulbs, which can be turned on or off from your phone. Alternatively, you can implement sensor lighting, which only turns on when detection is picked up. The effectiveness of these new gadgets is catching on with property companies like RW Invest who notice the need for sustainable living, which is why they use automated smart lighting in their developments.
Reduce water waste
Have you got a leaky tap or shower? If so, this could amount to around 2,082 gallons of water waste per year, therefore you need to make sure they are fixed or replaced as soon as possible. If you're getting a new shower, you should purchase a low-flow shower, which will help you reduce the amount of water you lose every year.
You could also consider purchasing a tankless water heater, which heats up immediately and avoids you having to run the tap until the water is hot enough. To avoid excess waste, you should water your plants using collected rainwater instead of using your own water supply.
Use eco-friendly materials
When renovating your property, you should avoid selecting materials that are harmful to the environment and instead use renewable supplies. Try to stick to materials that are lightweight and durable, such as cross-laminated timber which is a quick and well-insulated material that can be used for an extension or other building solutions.
If you're looking for superior insulation for your floor or roof, you should try hempcrete, which is a biocomposite material that is both fire-resistant and great for soundproofing. This offers all the advantages of typical materials while also providing environmental benefits.
Avoid harmful substances
When creating a sustainable home, it is also important to make sure that the household products you use are not causing environmental damage. A specific example is by having a plastic free bathroom wherein you only use natural and refillable products and toiletries.To improve your indoor air quality, you should steer clear of paint without Volatile Organic Compounds (VOCs), as this can be harmful to you and your family. Luckily, most paint on the market contains this chemical, so it is not hard to find.
You may be surprised to know that a lot of household fixtures are actually full of pollutants which affect the earth. This includes carpet flooring, which is known for harbouring dust particles, while wood flooring can contain the toxic chemical formaldehyde. To prevent contamination in your home and the environment, you should opt for bamboo or linoleum flooring, which is the perfect eco-friendly alternative.
Homes
Property Articles
Shed Office workspace, London
Design: Platform 5 Architects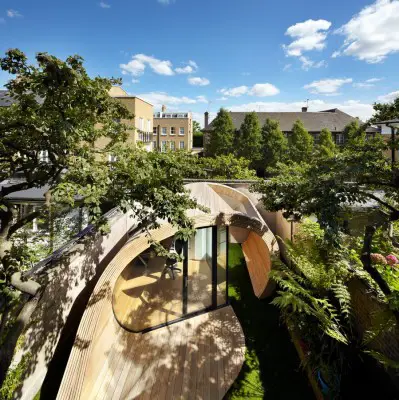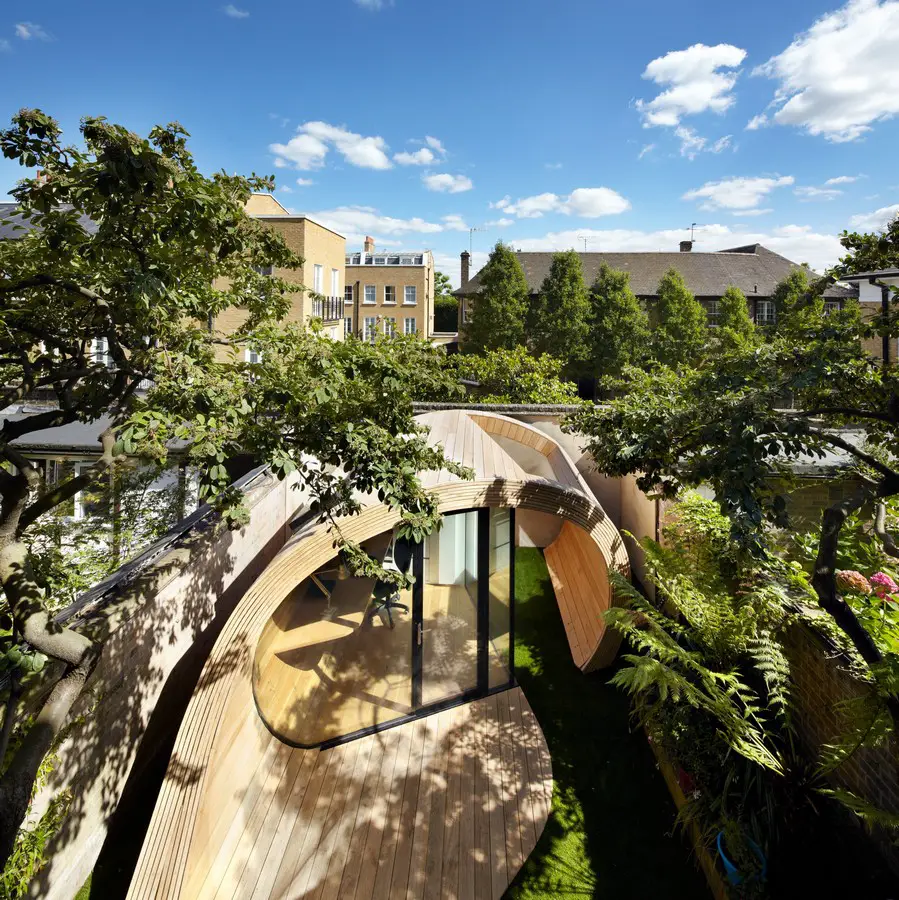 photo : Alan Williams Photography
Shoffice
Sustainable Architecture Design
Sustainable Timber Architecture
Step House in North London
Architects: Bureau de Change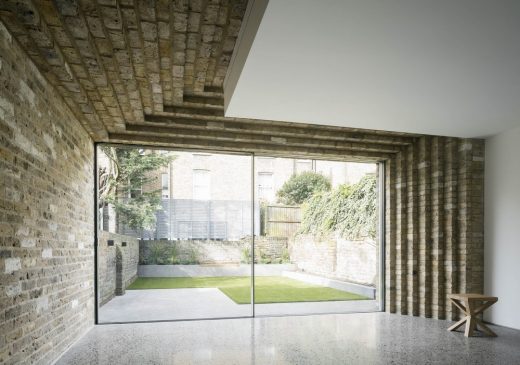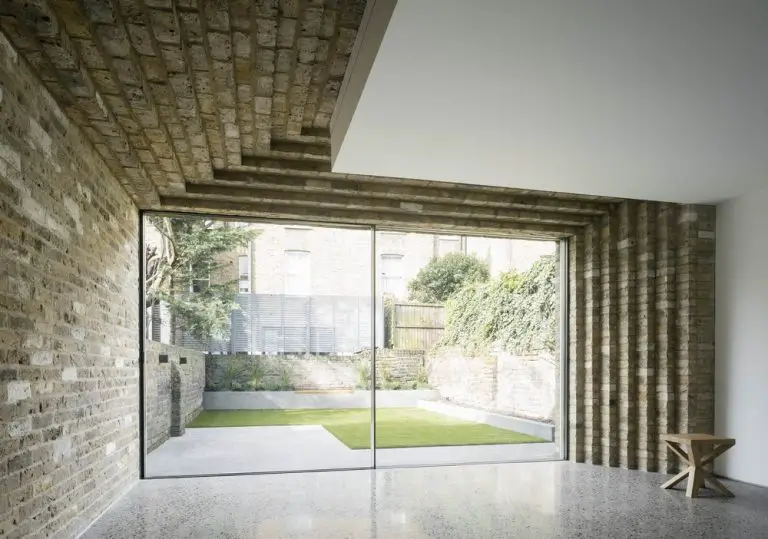 photo © Ben Blossom
North London Property Extension
Comments / photos for the Sustainable Home Design: Smart Building Technology page welcome