Our top 5 home improvement tips, Home guide, Online Residential Advice
Our Top 5 Home Improvement Tips
17 May 2021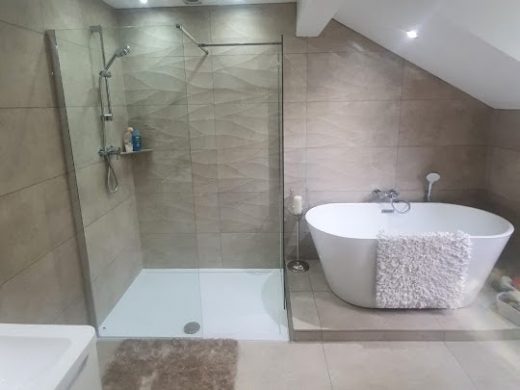 When you live in the same house for a certain period of time. Things can start getting monotonous and a desire for some change starts to creep in. The excitement you felt when you first moved in has waned and your house might even have some issues that irritate you.
Here are some ideas of projects you can start working on.
SPRUCING UP YOUR BATHROOM
A nice bathroom can go a long way in improving your home. One of the key considerations when working on a bathroom is maximizing the space you have. Decluttering the bathroom by removing old furnishings and items you do not need can create more space which will allow you to update the bathroom hardware.
Installing wall-mounted cabinets can allow you to arrange your items better and have more space. Also having vanities under the sink can increase the aesthetic of your bathroom covering up pipes. If you are not into baths, consider replacing your bathtub with a nice shower cubicle to increase space.
A well light bathroom gives the illusion of more space and makes finishing pop out a bit more. If possible, add some windows or a skylight to allow more natural light. You can complement this with some good paint and if your budget allows, you can replace the tiles as well.
To make your house cost-efficient, you could install water-saving faucets and showerheads.
UPGRADING THE KITCHEN
Kitchens renovations and fittings are a popular area for home improvement and there is a whole lot of things you can do to make your kitchen more elegant and spacious. Natural lighting can improve the ambience of your kitchen during the day while chandeliers can fill in the evening.
Space is also worth looking into as it could allow you to move around with ease. Besides, nobody enjoys preparing meals in a kitchen that feels crowded or congested.
Adding some nice drawers or cabinets can help you organize your kitchen equipment better by having everything designated in a particular area. Replacing the faucets and kitchen handles can enhance the fine details of the kitchen and provide a visually appealing finish. If your budget allows, you can do an overhaul of your countertop and replace it with one that looks better or gives a certain mood to your kitchen.
IMPROVING THE PLUMBING SYSTEM
Home improvement is not limited to the interior design and decor of your house. Home improvement is also about improving the functionality of your house.
You can start by looking into any leaks or blockages in pipes and taps. Fixing clogged drains will go a long way in ensuring your washroom and bathroom function optimally as well. It might also be a good idea to assess the water pressure of your plumbing system. If you have been experiencing water shortage in your bathroom and your toilet is not flushing properly, then you could increase the water pressure. When it comes to plumbing issues, if you are based in the UK we suggest giving Elgar heating and plumbing services a call, who are plumbers in Worcester.
INSULATING YOUR HOUSE
During the winter months when you spend the majority of your time indoors, you might want to check that your house is properly insulated. Good heat insulation systems also allow you to maximize your resources thus making huge savings on energy and money.
The walls of the house are usually the topmost priority since they account for 30 to 40 per cent of heat loss. The roof comes next accounting for 25 per cent and windows are typically the lowest priority.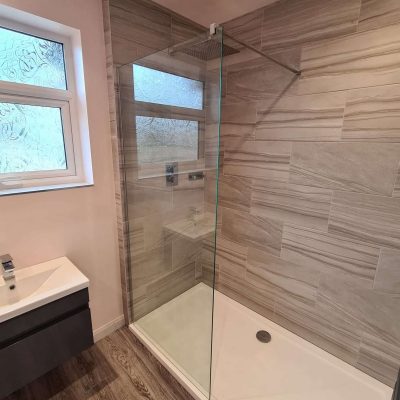 There are two options you have when insulating a wall. If your wall has a gap inside it, you can do cavity wall insulation whereby the insulator is inserted into the cavity. If you have a solid wall, you could do external insulation where you cover most of your house or internal insulation for inner sections of the house.
Insulating the roof prevents heat from escaping into thin air. Warm lofts are generally better and insulate under the roof while cold lofts insulate above the topmost ceiling.
Insulating a window requires them to be double glazed to add an extra layer of protection. Having some curtains that trap heat is also another great way to insulate your windows.
Having smart thermostats can also enable you to save massively on energy spend. A thermostat that regulates the temperature of a specific room in use is a great investment.
IMPROVING YOUR BOILER SYSTEM
Having an efficient boiler not only ensures that you enjoy hot water but it could also save you financially.
It is important to do boiler maintenance every 12 months as this allows the early detection of problems. Interventions can then be done before the problem worsens.
For more efficiency, a boiler needs the right amount of air for proper combustion. When there is little air, the carbon in the fuel is oxidized resulting in the release of carbon monoxide which can be quite dangerous.
Unequal distribution of heat is a fix that can improve the efficiency of your boiler. Unequal distribution is often a result of built-up air inside the radiator. Most radiators are solved by simply bleeding the radiator, a practice that should be done every year. We suggest looking at SP Boiler Services for boiler installations in London and Brighton. Another company which does Boiler installations and services is Boiler Choice, both companies offer a boiler quote software option which only takes a couple of minutes.
Improving your home through inexpensive projects that are not time-consuming can pave the way towards building your dream home. Regardless of the space or budget, you can always do a few things to make your home more inviting and overall function better.
Comments on this guide to top 5 home improvement tips help article are welcome.
Building Articles
Residential Architecture
Comments / photos for the Our top 5 home improvement tips advice page welcome