Innovative materials for floor access doors, Building design tips, Modern architecture advice
Innovative materials for floor access doors guide
4 May 2023
flood tight floor access door: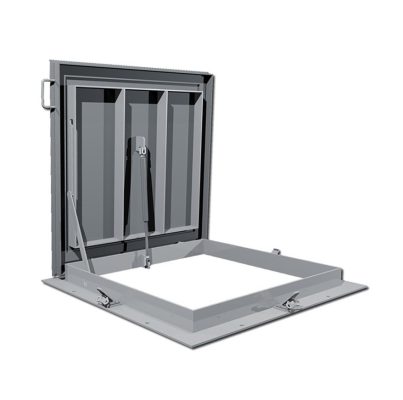 Beyond Concrete: Exploring Innovative Materials for Floor Access Doors in Modern Architecture
Floor access doors are essential in commercial buildings as they provide convenient and safe access to the roofing system and other components on the rooftop. When you install one, you will also receive its features from innovative materials, making flood-tight floor access doors highly recommended in modern architectural structures.
Let's explore the various materials that comprise a standard floor access door.
Materials Used in Modern Design
Depending on their intended use, durability, and budget, floor access doors can make from various materials. Some of the most common materials used to make floor access doors include:
Steel is a popular material used to make floor access doors due to its strength, durability, and resistance to damage. It frequently uses in manufacturing environments and places that see a lot of foot activity or machinery.
Concrete frequently uses in commercials and business settings due to its durability and sturdiness. It often uses in areas where heavy machinery or equipment is present.
Glass-Reinforced Plastic (GRP)
Another innovative material for floor access doors is glass-reinforced plastic (GRP). GRP is made from a combination of glass fibers and resin and offers exceptional strength and durability. This material is ideal for outdoor usage due to its high resistance to rust and ultraviolet rays.GRP floor access doors are available in various colors and finishes, making them a popular choice for architects and designers looking for a stylish and modern look.
Stainless steel is another component that has become popular lately because it is solid and durable. Stainless steel floor access doors are resistant to corrosion and rust, making them ideal for use in harsh outdoor environments. They are also easy to clean and maintain, making them popular in high-traffic areas such as public buildings and commercial spaces.
Aluminum is a popular material for floor access doors because of its lightweight nature, durability, and resistance to corrosion. It is an excellent choice for high-traffic areas, such as commercial buildings, schools, hospitals, and other public facilities.
Fiberglass is a lightweight and durable material resistant to corrosion and impact. It often uses in areas where moisture or chemicals are present, such as swimming pools, wastewater treatment plants, or chemical storage facilities.
Galvanized steel is covered with a layer of zinc to prevent it from rust. It commonly uses in areas with a high risk of deterioration, such as in areas with high humidity or moisture.
Cast iron is a strong, long-lasting material often used in places with heavy tools or equipment. It is also commonly used in areas where fire resistance is a concern, such as buildings with fire-rated floors.
Wood is a natural and sustainable material often used in residential settings or areas where aesthetics are a concern. It can be customized to match the surrounding decor and can treat to be resistant to moisture and insects.
Diamond plate is a form of steel whose surface features a raised diamond pattern. It often uses in areas where slip resistance is a priority, such as in industrial settings or places with heavy machinery.
The choice of materials for floor access doors will depend on various factors, such as the expected traffic, the environment, the required level of security, and the budget. Before picking the suitable material for the floor access door, you need to consider all these things.
Conclusion
In conclusion, the designs and constructions of floor access doors have come a long way in recent years. While concrete has been the traditional material of choice, innovative materials such as composites, glass-reinforced plastic, and stainless steel have become increasingly popular. These materials are strong, last long, look good, and use less energy. Additionally, flood-tight floor access doors have become crucial in modern architecture, particularly in areas prone to flooding.
Architects and designers must work closely with manufacturers to select the most appropriate materials and features for their specific design and performance requirements. With suitable materials and design features, floor access doors can provide safe and easy access to utilities and services and enhance the overall aesthetics and functionality of a building. As such, it is essential to consider innovative materials when designing and constructing floor access doors in modern architecture.
Comments on this guide to Innovative materials for floor access doors article are welcome.
Building Articles
Residential Architecture
Building Concrete
Concrete Posts
New vaulted style of floor cuts concrete usage
Benefits of Concrete in Construction
How Investing in Precast Concrete Can Benefit Your Business
How to pour a concrete patio guide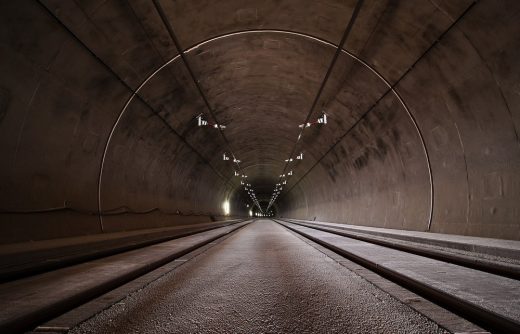 How to cast custom concrete fountains
Comments / photos for the Innovative materials for floor access doors advice page welcome