Signomatic Toilet Signs, Choosing Good Bathroom Furniture, Helpful Property Design Tips
How to Design Toilet Signs Guide
Signomatic Design – Property Development Article
6 Nov 2018
How to Design Toilet Signs Advice
Learn more about toilet designs by reading the entire post below. You will be provided with Signomatic toilet signs that you can adapt to your requirements, so continue reading!
Toilets or bathrooms, or whatever you coined them, they are considered to be playing of great importance, particularly in most public places. They served a number of purposes, indeed.
However, on that note, how are you going to identify if there is a toilet or bathroom in a particular place or within your area? Or how will you instruct your guest to find the bathroom in your house? Well, apparently, toilet signs help a lot and so, Signomatic toilet signs are a lot more preferred. Why? We'll discuss more of the reasons below!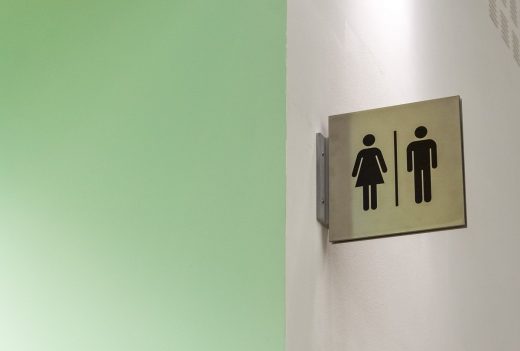 Bathroom signs or toilet signs might come in different designs. There are many options such as from the very neutral signs in most public places up to a more humorous or personal toilet door signs found in most homes. But, would you like to come up with a more creative and unique design like no other? Or those that could be readily understood by the majority? If that's the case, then design custom name badges at Signomatic UK could be considered.
However, some factors must be considered when it comes to designing a toilet sign. In fact, there should be a bit difference when designing a sign for a bathroom at home and a sign for public toilets. So, if the sign is intended to be used at home, consider the aesthetic as an essential factor since there is a need for the sign to fit with the style and ambiance of the home.
On the other hand, for toilets in public places, it is essential that the sign is designed clearly and it fulfills its function to show the public where the toilet is. Signomatic toilet signs seem to be an excellent choice for public places bathrooms.
So, how to design a sign with symbols for public toilets?
If you plan to design toilet signs intended for public places, why not consider the use of some pictures. With this, it would be a lot easier for everyone to find the toilet a lot faster. This serves to be very beneficial especially to those who speak another language.
Aside from using pictures, it is also crucial to indicate who the toilets are for. There should be a toilet solely for Men and another for Women. And this could be shown by figures such as wearing a skirt or trousers. Or you can choose different divisions or pictures to challenge gender norms.
In putting toilet signs, make sure that you are clear enough particularly the one for the disabled ones. It could be a symbol of a wheelchair and of course, have the symbol of a baby for changing facilities. With some of these things, it would be clear enough for the people to locate and choose to whether which toilet easily should they come in. Indeed, being clear enough on what the signs are trying to imply is considered as the key to having a useful toilet sign.
If you need a company to design, supply and install bespoke signage solutions, internal and external, illuminated and non-illuminated, way finding and directories, then try ICE Signs.
How about designing toilet signs for home bathrooms?
Well, since there is a margin of difference between public toilets and the ones situated in most houses, a matter of difference in designs could also be observed.
Signomatic toilet signs that are intended for home use are a bit classier. Why? It is essential for the toilet signs to match how or what your home looks like. Of course, you will not pick a design that will contradict how your place looks and feels like.
What important here is that you can quickly direct your guests or even everyone who stays at your place, to the bathroom. Along with that, other signs inside the toilet should properly instruct everyone on whether what the rules are.
Conclusion
Knowing the fact that bathrooms are indeed important, toilet signs are indeed important too. With any signs, people will not have a basis on whether where the toilet is or whether what to do and not to do. With Signomatic toilet signs, everything about finding and using a toilet is undoubtedly made a lot easier and quicker.
Hit like, share and comment for more updates!
Building Articles
Comments / photos for the How to Design Toilet Signs? page welcome