How To Choose The Perfect Light Fixture For Your Home Tips, Property Design Help
How To Choose The Perfect Lighting Fixture For Your Home
Selecting Good Lights for a Property – Architectural Design Article
7 Jan 2019
Light Fixture Home Guide
When you're designing your home, lighting plays an essential part. It sets the ambiance of the room and highlights your furniture and well-selected decor. Lighting is important for you and your family members to get daily tasks done.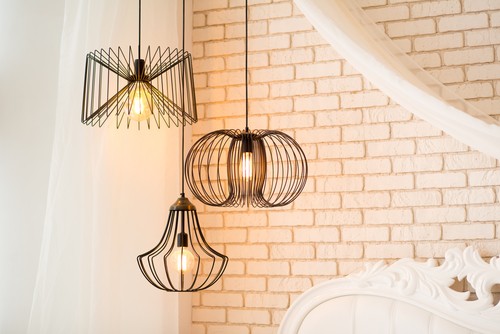 Here are guidelines you can follow when you're selecting the ideal lighting fixtures for your home:
What are your lighting goals?
For each room, identify what you need lights for. Ask yourself the following questions:
Will you work in the room? What kind of work will you do?
What mood do you want to set for each room or area?
What purpose will your lighting achieve for every room?
In the rooms where you will work, you need direct or task lighting that will illuminate your workspace. Ambient lighting provides general lighting for various spaces, such as work rooms and receiving areas, whereas there are different designs and colors of mood lighting to help you achieve a specific mood. Determining your function and mood goals will help you identify the kinds of lights you need to purchase.
What are the lights you need to keep your home safe and secure?
Another critical purpose of lighting is to ensure your home is protected. Here are the pointers you should follow when it comes to security:
Install ambient lighting for your home's front entry, the perimeter of your house, sidewalks, and walkways. Choose ambient lighting instead of glaring exterior lighting, which is expensive and may disturb your neighbors. Dim lighting, on the other hand, won't do its job of protecting your home. Ambient lighting will achieve your purpose of securing your home and tastefully illuminating your property at the same time.
For the exterior corners of your home, install floodlights that are motion-activated. These will instantly alert you if there are intruders.
Comply with the guidelines of your neighborhood regarding aesthetics and security lighting. You don't want to attract negative attention to your home.
What are possible light fixtures you can put in each area?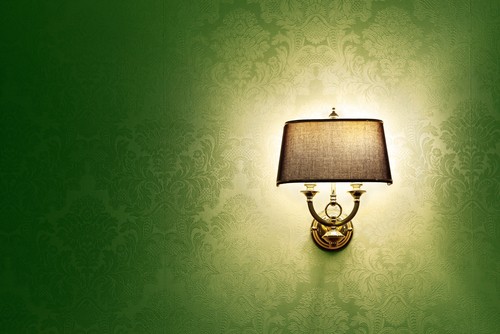 Once you've identified your lighting goals and fulfilled your lighting requirements for your home's security, here are ideas on what lights you can use for every room and area in your house.
Exterior lighting is not all about safety and security. You may buy exterior wall sconces to decorate your exterior walls and create a beautiful and warm mood in the evenings. You may also purchase directional sconces that you can position to point upwards or downwards to highlight the architectural features of your home and to illuminate outdoor niches and greenery.
For the interiors of your house, you will need multiple light sources per area. Here are some ideas:
Use a combination of ambient lighting and task lighting to illuminate your kitchen, dining room, bedrooms, and living room. Install task lighting where your desks, reading area, and work areas are. Consider investing in light boxes to help you in your workspace. Choose ambient lighting to set the general mood of each room.
In your kitchen, you may install under-the-counter lights to provide sufficient lighting for your kitchen tasks.
For your living room, choose a floor lamp that you can place beside a couch or your reading chair.
In the bathrooms, position task lights that will not cast shadows on you when you fix your face. Avoid glaring lights as well.
If you have high ceilings and modern decor, choose recessed lighting that can be installed into the ceiling itself. Recessed lighting fixtures provide subtle lighting to your varied areas. Connect these fixtures to dimmer switches so that you can adjust the brightness as it fits your needs.
For your children's bedrooms, consider installing night lighting. Choose dim wall sconces as well as table lamps that can be put near your diaper-changing area or rocking chair.
If you have formal interiors for your living room and dining area, carefully choose the perfect one among the many types of chandeliers. Opt for classic and simple designs that will continue to look fashionable through the years, instead of ornate crystal chandeliers.
Selecting the perfect lighting equipment is an exciting part of decorating your home and making it beautiful. In addition to following the guidelines here, you may also canvass lighting stores, browse through catalogs, and research online. Opt for lighting fixtures that subtly enhance and bring out the beauty of your decor and spaces. The goal is to use lighting fixtures to make your home warm and cozy.
Building Articles
Iconic Tower
Design: Pei Cobb Freed & Partners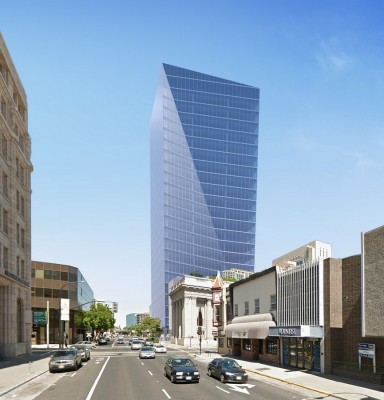 image from architect
Iconic Tower in Sacramento
Property Articles
Comments / photos for the How To Choose The Perfect Lighting Fixture For Your Home page welcome
Website: UK