Air Conditioning Effect on Modern Architecture Advice, Real Estate AC Tips, Property Guide
How Air Conditioning Helped Shape Modern Architecture
25 Nov 2019
How Air Conditioning Affected Modern Building Design
No matter how beautiful a home is, you probably wouldn't want to live in it if it doesn't have an AC. The scorching summers would be unbearable without the cooling air flowing from our air conditioning units, and let's admit it, a home wouldn't be sweet home either.
This is also true of detached houses and all working places as well. After all, it was air conditioning that enabled the skyscrapers to rise. In fact, modern building architecture was created with the assistance and availability of the technology of air conditioning.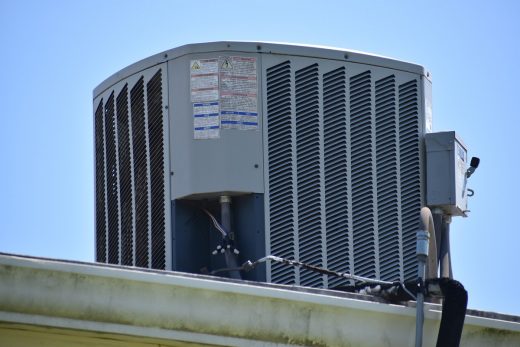 Architecture owes AC
Without air conditioning technology, modern steel and glass behemoths would not have been comfortable even though architecturally possible. Construction aided by air conditioning has changed the urban architectural landscape. AC is at the heart of commercial and residential development and planning, relying on the natural breeze to cool our homes is not a feasible option anymore.
The modern form of air conditioning began in 1902 to relieve colour printing from being affected by humidity. And then from the movie theatres of 1920 to our homes, air conditioning was soon a byword for convenience. However, AC was not only about comfort. It fundamentally changed the way we lived and where. Living in cities such as Dubai and Singapore would have been unthinkable without AC.
History has seen many systems such as,
Light wells and open courts in the centre of buildings
Cross ventilation apertures
Mechanical ventilation systems
Pumping ice-cooled air inside buildings
Roof gardens
Pipeline refrigeration carrying cool air
Spray rooms for misting hot air
The times have changed, and so has the environment. The increasing heat of the summers and humidity of the seasons has made comfortable buildings synonymous with the presence of air conditioning units.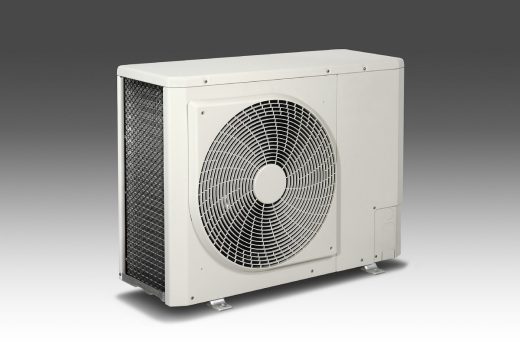 How Air Conditioning shaped buildings today
The evolution of AC technology has had architecture designs mould in accordance. Because comfort reigns supreme, and nothing spells comfort better than air conditioners. Not only do they keep the temperature-controlled but also prevent dust and dirt from getting in. AC has improved the quality of life and health benefits for people, whether at home or in the workplace.
AC companies have now picked up the mantle of innovation and installation-related developments in the technology spectrum. From specialist refrigeration mechanics to specialised cold rooms, AC companies are now taking the architectural planning to another level with advanced AC techniques.
Companies like ActronAir can take care of all your air conditioning installations and services, and refrigeration requirements. Their energy-efficient products and legacy of world-class service can make any building 'cool.'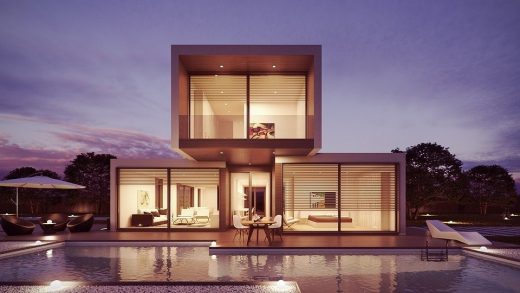 image courtesy of article provider
Comments on this guide to How Air Conditioning Helped Shape Modern Architecture advice article are welcome.
Building Articles
Contemporary Property Articles – architectural selection below:
Windward House in Gloucestershire, Gloucestershire, Southwest England, UK
Design: Alison Brooks Architects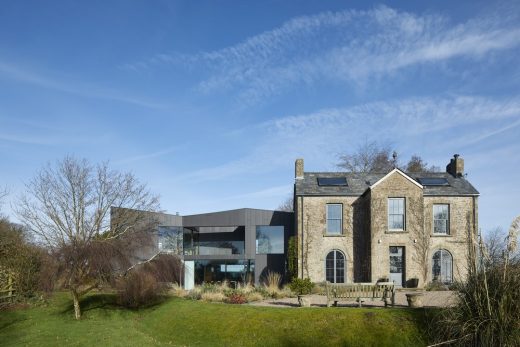 photo © Paul Riddle
Windward House, Gloucestershire
Comments / photos for the How Air Conditioning Helped Shape Modern Architecture page welcome