Heating and Air Conditioning repair services in the Dallas TX area guide, Texas building AC fix
Heating and Air Conditioning Repair Services in the Dallas TX area
March 22, 2022
Due to weather changes worldwide, the people of Dallas, TX, also face very harsh summers and winters. One of the main ways to cope with these situations is to maintain your heating and air conditioning system. If you live in Dallas, TX, and you want your HVAC system to be fixed, just visit AC repair in the Dallas.
You can find multiple services with just one click on google, but choosing among them the best one is not an easy task. There are numerous factors you should consider before availing of any service.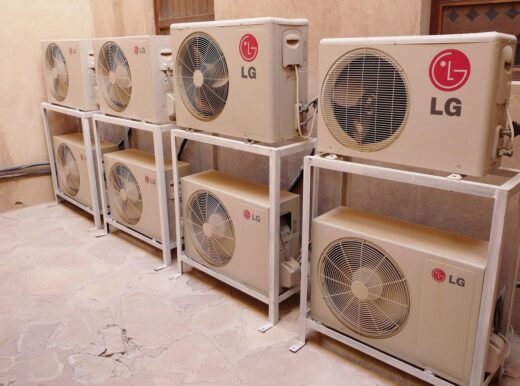 Things to consider before hiring any repair services
Gather knowledge about your HVAC system
It is the foremost step that every individual should follow before hiring any service provider to get some know-how about their system. So, they can cross-check the solution options provided by any service provider.
Check reviews and testimonials
It is now the era of socializing. You can easily find out different reviews of multiple customers on that service provider's website. These reviews really help in making a decision whether you should hire that service or not.
Before hiring any services, always ask your family members, friends, and relatives who may have used that service before. You can find authentic reviews by your loved ones, simplifying your choice selection.
Licensed service providers always show their license straightforwardly on their website and visiting cards, which enhances their authenticity. If you want to be spared from any scammer, then this should be your first question to any service provider, whether they are licensed or not.
Suppose you are going through an illness and health care providers suggest surgery, then would you really like any freshly medical graduate to carry out that surgery? Probably not.
Likewise, if your heating and air conditioning system is not working correctly, you should seek a firm that has some past experience. In spite of the grip on the work of an experienced person, hiring a trained technician will also give you personal satisfaction.
Although your heating and air conditioning system is working properly, be always prepared for the bad times; suppose if your AC stops working in the middle of peak summer, then what will you do? Will you wait for your appointment to get it fixed? Of Course not, So always, before hiring any service provider go through their emergency services which can fix your HVAC system in an emergency situation as soon as possible.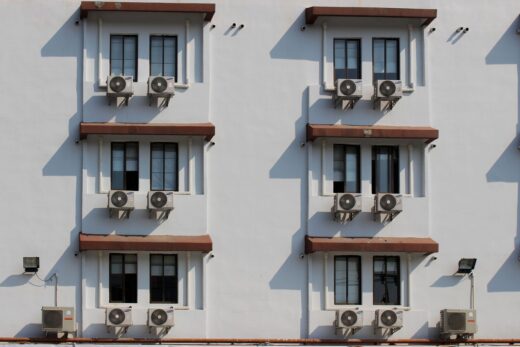 HVAC repair services in Dallas TX
There are numerous repair service providers in the Dallas, TX, area. We have shortlisted the best ones who can repair, replace and maintain your HVAC system.
A star air conditioning and plumbing
A star air conditioning and plumbing company was established in 1996. Since then, they have been providing their services 24/7 to their customers. They not only provide repair but also replace facilities for their clients. As they have been working since 1996, they have many experienced technicians who easily diagnose the main problem of your HVAC system and, according to that, provide the best solution options.
Aire serv of Dallas
Aire serv of Dallas also lies in the list of best Heating and air conditioning repair service providers. Their technicians have command of working on systems of different brands. They also satisfy their clients even in emergency situations. Air service of Dallas also provides a maintenance facility that includes monthly visits to ensure the system's working, which makes their clients very satisfied.
Aire Texas Residential Services, Inc
Aire texas residential services, inc was established in 2010. The major positive point of this firm is its certification. This service-providing firm is certified in providing its facilities in Dallas and its neighboring areas. It is a family-owned firm that works day and night, 365 days of the month, to maintain the HVAC systems of their clients. They also have experienced technicians who also have command in repairing commercial use Heat and air conditioning units.
Airtron
Airtron is a renowned company in Dallas that provides multiple solution options to their clients to fix their Heating or Air conditioning systems. Their technicians also help their clients to make decisions between repair and replace options by guiding them about the temperature reading and unit's health. This company also advises their clients on the call regarding their system faults and also provides their services on an emergency basis. Different testimonials of their clients have shown positive comments regarding their services and also their maintenance facility.
Appliance and air care experts
Appliance and air care experts have been operating in Dallas since 1974. Their technicians are very experienced and have command in repairs and installing a new complete home or commercial base HVAC unit. Their time to time maintenance facility also plays a major role in satisfying their clients. Loyal testimonials on their sites are proof of their quality and timely services.
Heating and air conditioning repair services in Dallas, Texas – Final thoughts
In Dallas, TX, you can find a number of heating and air conditioning repair services, but it's your duty first to gather some details and find out the most suitable among them to fix your unit.
Image Source: pixabay.com
Comments on this guide to Heating and Air Conditioning repair services in Dallas TX area article are welcome.
Air Conditioners Articles
Air Conditioners Posts
What temperature should I set my air conditioner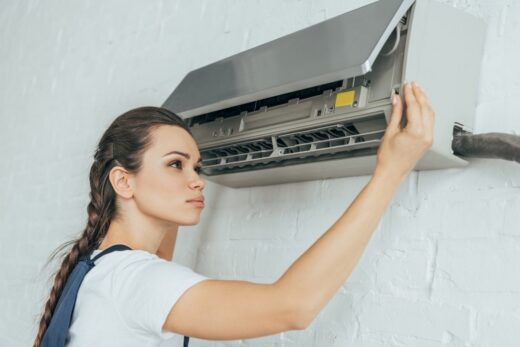 What temperature should I set my air conditioner


5 great advice from top rated HVAC contractor
Building Articles
Contemporary Architecture
Comments / photos for the Heating and Air Conditioning repair services in Dallas TX area advice page welcome