Furniture pieces to transform your work-from-home space guide, WFH design tips, Online homeworking chair advice
Furniture Pieces to Transform Your Work-from-Home Space
5 Feb 2021
Due to COVID, many workplaces have switched to a work from home environment. While this is great for both company and worker alike, there are a few issues that arise. Working from home means that you have all the luxuries that you have purchased easily accessible to you.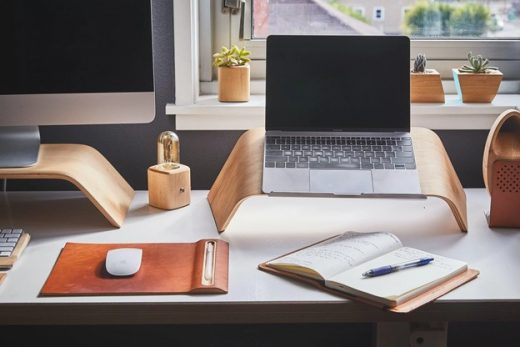 Furniture Pieces to Transform Your WFH Space Guide
Your productivity might even drop a little as you find yourself getting distracted. What can you do to ensure that you stay focused while working? You can transform your work-from-home space to be more like an office and also be comfortable to work in. Getting the right furniture can go a long way towards ensuring that you stay on track.
Here are some great furniture pieces that can transform your work-from-home space.
A New Desk
One of the ways that you can maximize the efficiency of your work is by getting a new desk and look for the best office chairs. Are you limited by the amount of surface space your current desk has? By upgrading to a larger desk, you can ensure that you are able to get all of your work onto it. Along with that, you can also change the design and even type of desk.
If you want a classy look, you can go for a nice study mahogany desk. If you want a more modern look, you can go for a laminate slab. And if you prefer a more modern appearance, you can opt for a modern home office desk. Pick a desk that suits your personality and your needs. That's not the only thing you can do when it comes to a desk. If you are tired of sitting around all day, you can invest in a standing desk for your home. These desks are great because you can get some exercise while getting work done. With these desks, you don't have to stand the whole day either, as they can be lowered to allow you to sit. Picking out a new desk is a great way to transform your work-from-home space.
A Chair
When was the last time you bought yourself a really comfortable chair to sit in? One of the reasons why it can be so difficult to work at home is because of the type of chair that you have. If you have a hardwood chair, it can cause lower back pain and even exert pressure on your spine. Investing in an ergonomic chair will give you all the comfort that you need along with a ton of different health benefits. If you have a little bit of extra money to spend, you can even get lumbar support for the chair, increasing comfort. When it comes to working around the home, you'd be surprised at how much your chair impacts your productivity and how much you can get done.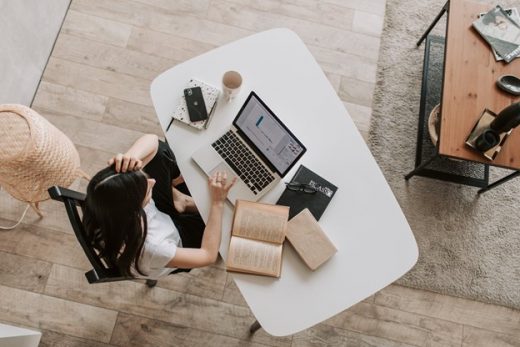 A Filing Cabinet
Filing cabinets might not be the most stylish piece of furniture that you can think of, but they are a necessity for the office. They will allow you to easily store whatever papers you have and allow for easy access. If you are bored of the standard ugly metal look of these cabinets, you can also have them customized. Go for a nice wood or laminate finish and your filing cabinet will blend in with the rest of the furniture that you have. Getting a nice filing cabinet will definitely transform your home office.
An Additional Couch or Chair
Depending on the work you do from home, you might need to bring clients in. Having additional seating in the room means if someone has to come to sit in, they can do so easily. The other benefit of having a sofa in the room is that it will give you a place to relax and unwind when you want to.
It can be difficult working for eight hours straight with no break. Having a coach in the room will give you a space to get away from your work, but at the same time keep you in your office and away from all the distractions in your home. When it comes to the design of the couch, find something that works for you and the rest of the room. Not only will the couch be useful for both you and clients, but it will also add to the overall aesthetic of the room.
Furniture Pieces to Transform Work-from-Home Experience
These are several pieces of furniture that you will transform your space into a home office. At the end of the day, your furniture choices can only do so much to help you stay focused. You must gather up the willpower to continue working through any distractions at home and get your work finished. Regardless of if your work-from-home is permanent or not, you want to ensure that you have built yourself a comfortable space. What furniture do you plan on using in your home office?
Comments on this guide to Furniture Pieces to Transform Your Work-from-Home Space article are welcome.
Home Articles
Residential Architecture
House Interiors
Interior Design Posts
Designing tips for home interior guide
Interior Home Design Trends 2022
Comments / photos for the Furniture Pieces to Transform Your Work-from-Home Space Advice page welcome