Electrical Certificate for your rental property guide, EICR Property electrics tips, Online Installation Condition Report advice
Electrical Certificate for rental property guide
8 Dec 2021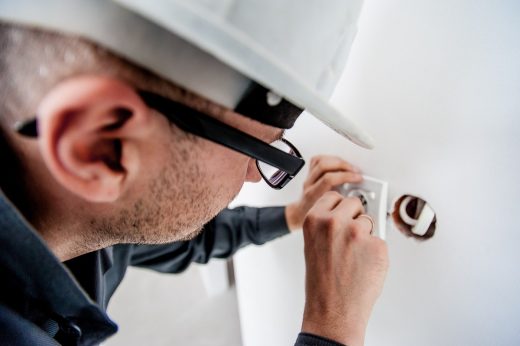 Need to get an Electrical Certificate for your rental property, but aren't sure where to start? This article will guide you through the basics so that getting the certificate is a smooth, simple process.
An Electrical Certificate, or Electrical Installation Condition Report (EICR), is a certificate that certifies that a property's electrical system has been thoroughly examined according to British law and is therefore safe for everyday use. Such a certificate, therefore, is vital to prioritizing fire safety in any properties you may rent out to tenants.
When do I need an Electrical Safety Certificate?
EICRs are now mandatory under UK law every time a property is rented. If you are a landlord or property owner, you must show the certificate to prospective buyers or tenants before an agreement has been reached.
Ultimately, electrical safety certificates are part of national efforts to improve fire safety of residential properties in the private sector.
How much can I expect to pay for an Electrical Certificate?
There is no standard price set for the EICR; rather, the cost of the certificate depends on a number of factors, location, the property's size and age (older properties, for example, may take longer to inspect due to older wiring systems), and who you hire to do the inspection.
Remember, you need an electrician who is certified as per the guidelines laid out in the Electrotechnical Assessment Specification to do the job. This is why getting the certificate costs some money– you are paying for not only the inspection, but also for the expertise and training necessary to have a job well done.
Overall, you can expect to pay about £ 120-150 for the cost of the certificate. To get a more accurate price estimate ahead of time, it may also be worth obtaining a quote from a licensed professional.
Note that if the electrical certificate says maintenance is required to bring the property's systems up to legal standard, it is mandatory that you do so within a reasonable period of time. This means that, in addition to the costs associated with the EICR itself, you should be also prepared financially in the event that such repairs (and therefore, more expenses) could spring up.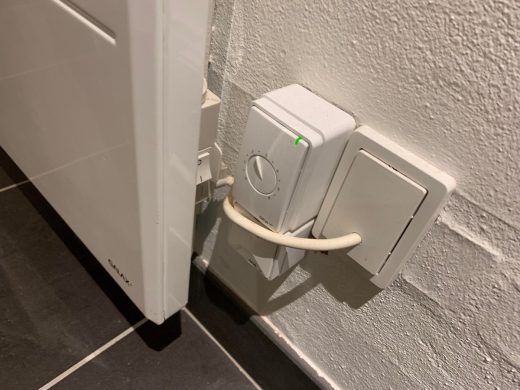 How Do I Obtain An EICR?
To obtain an electrical certificate, you will need to have a qualified electrician come to inspect the property. To inspect the property, the electrician will first visually check for any obvious issues, and then further inspect to determine more about the state of the property's electrical appliances, wiring, plugs, and the like.
During the inspection, the electrician will do the following:
Determine whether plugs, light fixtures, electrical appliances,and the like are working properly.
Check to see whether there are safety risks, including broken or faulty appliances, malfunctioning electrical connections, and overloaded extension outlets.
Determine whether the property's consumer unit, or fuse box, is functional.
Inspect the property's fire alarms, if there are any.
After the inspection has been completed, the electrician will produce the certificate. The EICR is good for up to five years, so be sure to keep it in your records as you must provide a copy to tenants or local authorities if requested.
Interpreting your EICR
After a qualified electrician inspects the property in question, they will issue you an electrical certificate that provides pertinent information about its electrical systems.
If there are any issues with the property's electrical systems, the EICR will be marked with one of the three codes.
C1: A danger that could result in injury or property damage has been identified. Immediate action is required
C2: A potential danger is present in the property's electrical systems, and remedial action must be taken as soon as possible to address the problem.
C3: Some kind of improvement to the property's electrical systems is recommended, but not required. It may also be that nothing is wrong with the electrical systems inspected, but that they are not up to the current code.
Remember, electrical certificates are personalized to your property. Keeping its recommendations in mind, therefore, is a great way to be proactive!
Procrastinating? Getting an Electrical Certificate Is Easy With One of Our Licensed Professionals!
EICRs are of the utmost importance when it comes to electrical safety. Being proactive about getting an electrical certificate can also help you catch minor problems in your electrical system before they become major ones, helping you to prevent expenses caused by surprise repairs, furthermore, can even save money!
New to your area, or unsure where you can find an electrician qualified to run the relevant inspections for you? Try our website! We have connections with trustworthy professionals in your area who know their craft well and can get the job done at a reasonable price.
Comments on this Electrical Certificate for your rental property guide article are welcome.
Home Electrical Posts
Warning Signs Your Home Electrical System Is Damaged
5 Tips to Reduce Electrical Consumption in Your Home
Building Articles
Residential Architecture
4 Marketing Tips to Attract More Customers to Your Store
Best video editing software for home
Comments / photos for the Electrical Certificate for your rental property advice page welcome